Your success depends on how far you are willing go and how much you much you are willing to put into what you do. Some of the greatest investment and trading personalities have learned from their experiences. And so can you, but it would be better if you just study some of the best trading quotes mentioned here below.
"Win or lose, everybody gets what they want from the market. Some people seem to like to lose, so they win by losing money."  Ed Seykota
When you talk about the psychological features of trading, it is quite possible that making or losing large amounts of money by trading can affect how you think. It can amplify your greed, trigger your weaknesses and you might become more impatient. This is exactly what you don't want. And Seykota has expressed his knowledge on this topic quite beautifully while being blunt and honest.
Ed Seykota was a man who rose to success by being self-taught. He preferred no nonsense methods and strategies of work allowed him to successfully engage in solitary trading. Despite his love to work alone, he is responsible for training and mentoring the world's leading investors and traders, which include Michael Marcus and David Druz.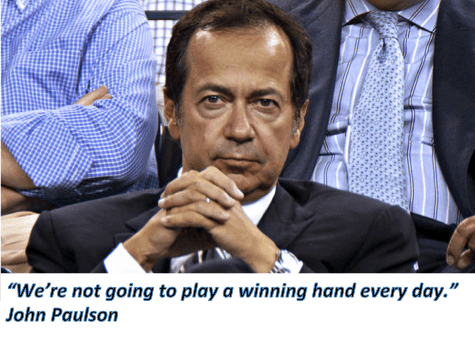 "We're not going to play a winning hand every day." John Paulson
John Paulson is known for making money through shorting the mortgage market before it collapsed in 2008 when most told him that he had nothing to worry about because the market wouldn't fail, but it did. Paulson is also famous for receiving $4.9 billion in bailout money, which is the largest ever annual bail-out on Wall Street.
Paulson's serious attitude towards his all his winnings and losses has indeed aided him on his quest to becoming a successful businessman and the fact that his stoic approach to his hedge fund's volatility has helped in conquering great hurdles. One of them was the financial crisis back in 2011/12 when his company Paulson & Co suffered great profit cuts. He then proceeded to recover the lost profits over the last year.
"A great trader is like a great athlete. You have to have natural skills, but you have to train yourself how to use them." Marty Schwartz
Marty Schwartz made his fortune by applying methods that can best be deemed unusual after he was overly flustered with his job as a financial analyst. Marty used to say that in order to become a good trader, all you need to do is adapt a style you think you are comfortable with while trading and get used to trading in line. According to him, these two factors are the most important if a trader wishes to advance in his career. And believe it or not, there is hard work and dedication behind these lessons, as Marty traded with Schwartz for 10 years before he became successful.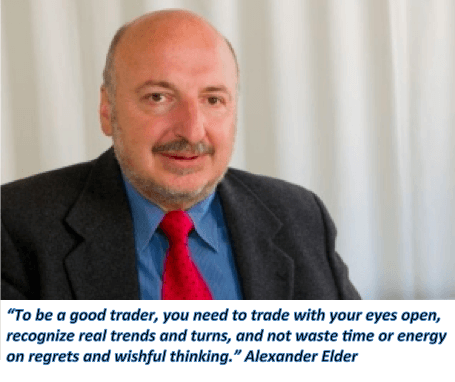 "To be a good trader, you need to trade with your eyes open, recognize real trends and turns, and not waste time or energy on regrets and wishful thinking." Alexander Elder
Elder used to be a psychiatrist before becoming a renowned trader. And on top of being a successful trader, Alexander Elder is also recognized as being the leading expert on trading psychology. Along with that he is also a prolific writer and has published bestselling books on trading. In light of his teachings and achievements, Elder emphasized on a more psychological approach to trading.
"You don't need to be a rocket scientist. Investing is not a game where the guy with the 160 IQ beats the guy with 130 IQ." Warren Buffett
Forbes has listed Warren Buffett as the 13th most influential and powerful person in the world. His approximate net worth amounts to $58.5 billion. Buffett as a young man was overly interested in the workings of the financial markets. And at the age of 10 was adamant on going to the New York Stock Exchange, and that too when his family planned a holiday.
Warren Buffett is known for his simplicity towards life, his knowledge of the financial markets and as a 'value investor'. He invests in stock which he subjects to extreme scrutiny, analysis and evaluation and this has been his way ever since he started trading from a young age. And if you look at the bigger picture, you will see that Buffett has proved that technical indicators are not everything when it comes to trade and neither are tricks, graphs or formulas.
If you review and study these quotes as a whole, you will understand the fact that it takes time and a lot of dedication in successfully driving on the road to success.