The origins of the phrase White Label Trading can be traced back to, where else, the stock exchange market. The traders which wanted to have the experience of actual trading minus the actual risk clamored for such an instrument. This way they could hone their skills, have a feel for the real stuff, all sate their trading appetite without actually putting any real money on the table. Such is the value that white label trading software gives.
Lots and lots of brand new investors gather in different trading markets and they are attracted to the rush of the stock market trading. Their purposes vary with some looking at stocks as an option for a long term investment and wanting to make a quick buck from careful and deliberate buying and selling patterns. Typically, long term investors will not be interacting as frequently with the market. No matter the type of trader, however, the reluctance to put forth their investments is something that is normal. Hesitancy in these situations is essential for survival and the only way to get rid of such a feeling is if he or she himself dipped his or her toes into the waters.
White Label Trading Software's Role in Risk Management
No matter the business or the type of investment any person would partake in, there is always a risk involved. But the level of risk varies from one venture to another. The appetite for such risk defines the trader so much that it becomes a key characteristic in categorizing a trader in the trading world. In today's trading climate, several key advances have been created to take care of traders, brokers, and their interests. Part of this improvement is the invention of software that mimics actual stock market atmosphere to gather information on particular traders. This way, brokers can assess the risk appetite of all new traders that want to join the fray. Such a software is called a white label trading software and has been used in the market more frequently lately.
Brokers also employ the use of the white label trading software to demonstrate the process by which they are going to take care of investments. This way, the investor can be confident that he or she will share the same sentiments with the broker before he or she invests his or her money.
Trading in the market in itself is a capitalist's dream and it was badly needed to have a tool for simulating the environment to visualize the next steps down the line. This way, the assets that the traders own would not have to be put to the risked in an attempt to understand the market. Although, it could be argued that the reverse is also true. Since there is only virtual investments made, there will be no profit gained from the effort.
Not only newbies but experienced traders as well employ a great deal of simulation technology into their risk management assessment. Before venturing into unknown parts of the trading world, they would often test out first their trading patterns and tendencies to make sure that whatever success, or inferred success, they may have will translate into that part of the trading world. This way they can gain more ground into understanding markets and strategies without having the actual capital to play around with it.
Why Use White Label Trading Software
The first reason to use white label trading software is because it offers a real training ground for newbies. Most of the time, what may seem simple buying and selling at first glance becomes a whole different kind of monster when put to practice. A lot of new traders would use the software to get a lay of the land. If they are already experienced business-people, then they get an opportunity to draw parallels between the stock market and their previous experiences.
Still to cater to the newbies, demo accounts are also often set up to have a simulated trading experience. These accounts are often bundled with both real and simulated trading platforms at the fingertips of the user. The idea is the company offering the service would use the set up to build up their customer's trading pattern, give advice regarding that pattern then offering to make them their clients.
Responsible White Label Trading Software Use
Often times, newbies get carried away with the trading experience that they use white trading software more than they are supposed to. Admittedly, the trading experience can be addicting and having a risk-free version of it can be a tempting past time. But, this is not the main purpose of white label trading software. Essentially, if the white label trading software fails to encourage you to invest actual money into the market, then it did not do its job well.
Because there is no risk involved, a prolonged use of the software can lead to recklessness when the trader does go up the real trading world. Fear, is and always has been, an asset of a trader and any businessman for that matter. It is the fear that allows the trader to take a step back, reassess the situation and move carefully towards the best possible solution. Simulation software slowly kills that fear and could make the trader irresponsibly brave when a situation does not call for it.
White label trading software is meant to mimic the actual market but, understandably, there could be gaps here and there from the real thing. This issue of data concurrency may be minor in the long run but it might be wise to note of the differences especially if you are just starting out.
In the end, white label trading software should do newbies more good than bad and should be one of the first things that he or she has to have in his or her belt before diving deeper into the world of stock investing. This way, he or she can always call upon a simulated environment when he or she needs it.
This is an article provided by our partners' network. It does not reflect the views or opinions of our editorial team and management.
Contributed content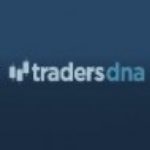 tradersdna is a new digital source for retail and institutional Forex traders, industry leaders and capital market players offering useful resources, research, the latest breaking information, news, Forex PR, and receive an in-depth analysis of latest events.