In reaction to European Central Bank (ECB) Monetary Policy Committee (MPC) meeting, Michael Metcalfe, global head of macro strategy at State Street Global Markets; Barry McAndrew, fixed income senior portfolio manager at State Street Global Advisors, EMEA, and Antoine Lesné, head of EMEA strategy and research for SPDR ETFs, offer their views.
Metcalfe comments, "Under current market conditions, where there is tentative evidence of Italian troubles leaking into Spain, it is what the ECB is not saying or doing that is perhaps the most noteworthy. There are few signs that the ECB will reinstate the Outright Monetary Transactions (OMT) or a similar policy tool that would allow them to quell a dislocation in fixed income markets without a country first being part of a full bailout program. Nor is there any explicit guidance on potential changes to the ECBs reinvestment policy. Whatever it takes, is on the brink of becoming whatever it took."
McAndrew comments, "Having previously committed to an orderly wind down of Quantitative Easing and no action on policy rates until after the summer of 2019, the ECB is currently on autopilot. The recent Italian turbulence hasn't altered this, and they still see risks as being broadly balanced. Although inflation expectations are still below target, the ECB is seeing small pockets of wage pressure, giving them some confidence that policy should be less accommodative. However, any further messaging on the likely pace of this removal is being kept for next year."
Lesné comments, "As universally expected, the ECB left rates unchanged. The potential downside risks to growth, as a result of trade wars and mounting geo-political concerns, have been noted alongside Italy's spread volatility. Inflation remains on track and given the risk does not seem to have spread to other peripheral countries, we were not expecting the ECB to change course for Italy. As a result, impact on rates is expected to be muted and the euro may continue to show weakness vs the greenback for now."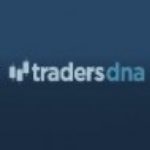 tradersdna is a new digital source for retail and institutional Forex traders, industry leaders and capital market players offering useful resources, research, the latest breaking information, news, Forex PR, and receive an in-depth analysis of latest events.