IntelligentHQ Forex Week In Review In Association with OANDA Corporation
Report by  Dean Popplewell
 Dean Popplewell has a wealth of forex experience: professional currency trader for 10 years, fixed income trader for four years, and head of the global trading desks at various financial institutions in Canada. Dean is OANDA's resident currency analyst and has been writingOANDA's daily forex blog since January 2007 as a way to share some of his forex experience with the OANDA community.
Week in FX Europe 1-6 July 

We have a similar landscape with two different CBank stories occurring this week. The ECB's policy easing could be viewed as increasing the attraction of the single currency as a funding vehicle against higher yield emerging market currencies. The fears of systemic risk aside, expect the market to use the EUR to fund growth currencies when volatility and carry become elevated.
EUROPE Week in FX
No Surprises from China 
China was not going to be left out of all the CBank fun this week. In a surprise move and for the second time in less than a month, the PBoC has lowered the one-year rate by -0.31% and the deposit rate by -0.25%. Policy makers have obviously taken a peek at next week's data and the easing is a good indicator in what to expect for growth and inflation releases.
ASIA Week in FX
NFP not to trigger Fed action
Consensus believes that the tepid NFP print is not so bad that it would trigger some sort of immediate Fed reaction in the form of new stimulus. The reality is that the US unemployment rate is stuck, hiring rates are modest, and the bottom has not fallen out of the jobs market just yet. Despite all this, Obama has got to be concerned.
AMERICAS Week in FX

WEEK AHEAD



This week is dominated by trade/growth data reported in CNY, CAD and USD
CNY has CPI and USD PPI
FOMC has its minutes and the BoJ its rate decision announcement
Unemployment and claims come from AUD and USD
Business and consumer sentiment is released in CAD and USD
GBP has manufacturing production to digest
Forex Order Book
A 24-hour summary of open orders and positions
[embedit snippet="forex-order-book"]
Forex Open Position Ratios
[embedit snippet="forex-open-position-ratios"]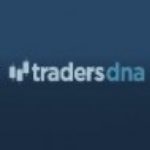 tradersdna is a new digital source for retail and institutional Forex traders, industry leaders and capital market players offering useful resources, research, the latest breaking information, news, Forex PR, and receive an in-depth analysis of latest events.