Week In Review In Association with OANDA Corporation
Report by  Dean Popplewell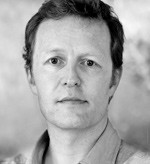 Dean Popplewell has a wealth of forex experience: professional currency trader for 10 years, fixed income trader for four years, and head of the global trading desks at various financial institutions in Canada. Dean is OANDA's resident currency analyst and has been writing OANDA's daily forex blog since January 2007 as a way to share some of his forex experience with the OANDA community.
Very little is going Euro-policy maker's way these days. The last thing that the ECB or Draghi was looking for was a poor non-farm payroll print. Draghi's on and off again dovish press conference this week has left the market very much in the dark and under the illusion that Euro policy makers really do not have anything up their sleeve when it come to some magical innovative process to ease monetary policy. Friday's weak US jobs report is perhaps telling the market to curtail their expectations for when the Fed will eventually wind down its bond purchases. This net effect should keep the EUR better bid over time, certainly something that the Euro-zone, especially the struggling peripheries, cannot afford given the current circumstances. to printing money and the most effective is rate manipulation. However, overtime, more printed money will only increases the domestic market monetary base and reduce the currency's value.
EUROPE Week in FX
Week in FX Americas – Loonie Had More than 'A' Wing Clipped 
There is no denying it and no real excuse for it, the pitiful Canadian jobs report that shred -$54k jobs yesterday certainly overshadowed Friday's dismal US employment report (+88k vs. +200k). The country with the loonie and 35-million inhabitants happened to lose -51k full-time jobs and -400 part-timers. The employment miss was the largest in three-years, since the last recession, as all the Canadian job components underperformed. Not helping the loonie and in fact making matters worse was the softer than forecasted trade data (-$1.02b vs. +$0.2b).
AMERICAS Week in FX
Week in FX Asia – BoJ Drags USD/JPY Screaming Higher 
The market fear was that the new governor at the BoJ would not be tough enough starting out at his first monetary policy meeting this week. Many had expected him to ease his way into his new role. However, Governor Kuroda has a different agenda – he is not holding back and has come out of the Central Bank gates swinging. Kuroda is kicking off his inaugural two-year term with an aggressive new easing program designed to combat more than 15-years of deflation in the world's third-largest economy.
ASIA Week in FX

WEEK AHEAD



JPY Current Account
CNY CPI Y/Y
CHF CPI M/M
GBP Manufacturing Production
CAD Building Permits
USD FOMC Meeting Minutes
AUD Employment Change
USD Unemployment Claims
USD Core Retail Sales
USD PPI
USD Bernanke Speaks