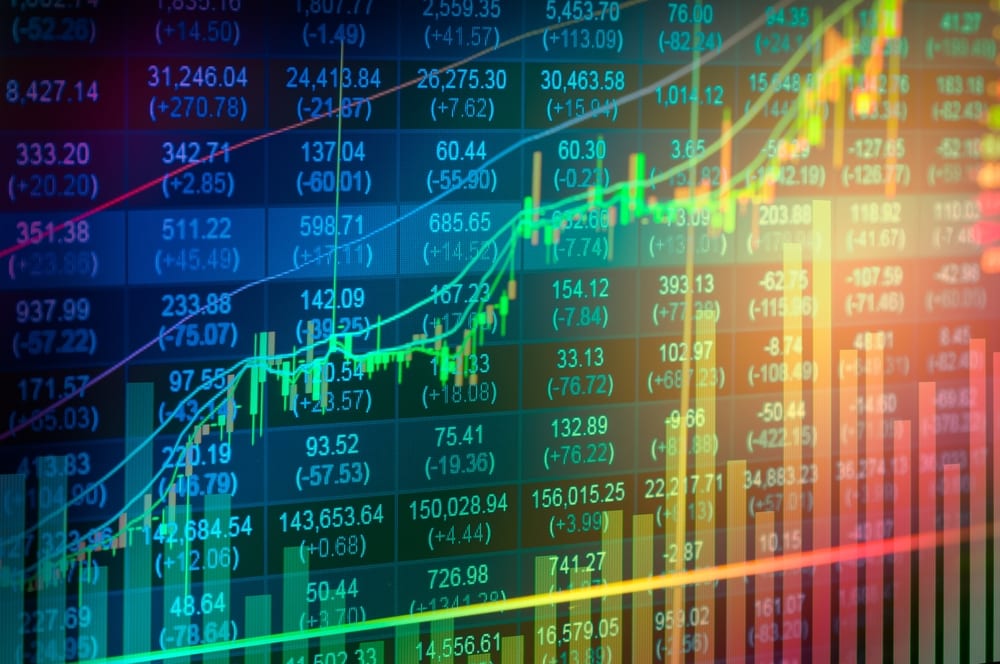 As Brits contemplate an inevitable economic downturn due to Covid-19, many have started to explore how best they can grow their personal finances to safeguard their future. One of the primary considerations to do so has been making investments.
Interested in financial planning, eToro.com utilised Google AdWords to discover which traditional investments and alternative investments Brits are most frequently inquiring about online during Covid-19.
Traditional Investments
eToro found that stocks and shares are the traditional investments that Brits are most curious about with an astonishing 110,000 online searches last month (May 2020). Compared to the same period last year (May 2019), there has been an 66% increase in interest.
Bonds are the second most explored traditional investment opportunity, generating 40,500 online searches. The equivalent of 1,306 online searches each day of last month.
In third position is exchange-traded fund (ETF). Online searches for ETF in May 2020 amounted to 27,100, marking a 124% increase from the same period last year.
Online enquiries into Gilts (4,400) has seen the biggest year-on-year increase, with online searches up by 132%.
On the other end, it seems Brits are the least inquisitive when it comes to learning more about unit trusts and open-ended investment companies (OEIC), with each only garnering 2,400 online searches last month.
Traditional Investments: Regional Breakdown
eToro found that stocks and shares seem to be the most sought-after traditional investment option in nine regions: East of England, London, North West, Scotland, South East, South West, Wales, West Midlands and Yorkshire and the Humber.
On the other hand, bonds are the most desired traditional investment opportunity in East Midlands and North East.
Alternative Investments
Property is the alternative investment that Brits are most looking into during the Covid-19 crisis, with 9,900 online searches last month (May 2020). This indicates that many individuals are anticipating a property market crash to occur soon.
Gold is another strong non-traditional investment that Brits are contemplating, with 4,400 online enquiries last month and a 128% increase in year-on-year interest.
Fascinatingly, there is a significant amount of interest in niche investments such as whiskey (1,600) and rare coins (3,600) – with the latter experiencing a massive 177% rise in year-on-year interest.
Other unorthodox investments which are gaining traction during Covid-19 include silver (880), art (880), diamonds (320) and Lego (260).
Alternative Investments: Regional Breakdown
Property is the alternative investment that those living in North West, West Midlands, London and South West are most paying attention to.
Renowned for their whiskey, it is perhaps unsurprising that Scots are thinking about purchasing premium collectable whiskey in the hope it will yield favourable returns in the future. Similarly, alcohol in the form of fine wine is being touted as a serious investment opportunity by those in the South East and East Midlands.
eToro's Top Five Investment Tips
1. Personal Finances Assessment
If you are already struggling with credit card payments, have taken on an expensive mortgage or have little to no savings, then take a step back and assess. The lure of investment opportunities may be very tempting but if it means putting yourself in extreme debt, then it's not worth it.
2. Stay Composed
Investments can go up as well as down – a lot of investment will be volatile, that's just the nature of the game. Don't be tempted to buy or sell investments just because everyone else is. You must do your own homework on the various variables affecting a given market before deciding on anything.
3. Spread Risk
To lower risk exposure, don't put all your eggs in one basket. Diversify your investment portfolio, have a mix of traditional as well as alternative investments where possible.
4. Regular Portfolio Review
It's not necessary to review your investment portfolio everyday but doing so once a month can do no harm. Additionally, by doing so, you may realise a certain investment is 'toxic', find new opportunities or conclude that you don't have the same risk appetite as when you started.
5. Diligent Documentation
Staying organised and keeping key documents safe is very important. This is especially true for alternative investments, where authenticity certifications and proof of purchase enables the correct price valuation and establishes the history of ownership. Having relevant documents in check will also aid any legal due diligence which may occur.