On the 25th November 2021, Matthieu Annenkov published his post-modern NFT collection 'cryptoluv' on Opensea. Postmodernism is a movement that challenges the ideas and values associated with the previous artistic movement, entitled modernism, which began during the first decades of the 20thcentury. Modernism explored  abstract and conceptual art by restabilising different painting techniques. On that account, one can see how 'cryptoluv' innovates; it's clear and concrete message opposes the typical abstract artwork found in modernism. On the other hand, its political outlook and the adoption of NFTs as a way to disseminate the art work  are quite unique. Despite the fact that all this sounds promising, it is not without queries: First and foremost what exactly is postmodernism? , how did it begin? , and why is Matthieu's work an example of this genre?, In what ways do NFTs contribute to the growth of Russian postmodernism? and finally, how does 'cryptoluv' as a whole helps in the reduction of censorship in Russia? In this article, we will investigate all of these questions in order to provide clear reasoning as to why Annenkov's 'cryptoluv' is vital to expanding the genre of Russian postmodernism.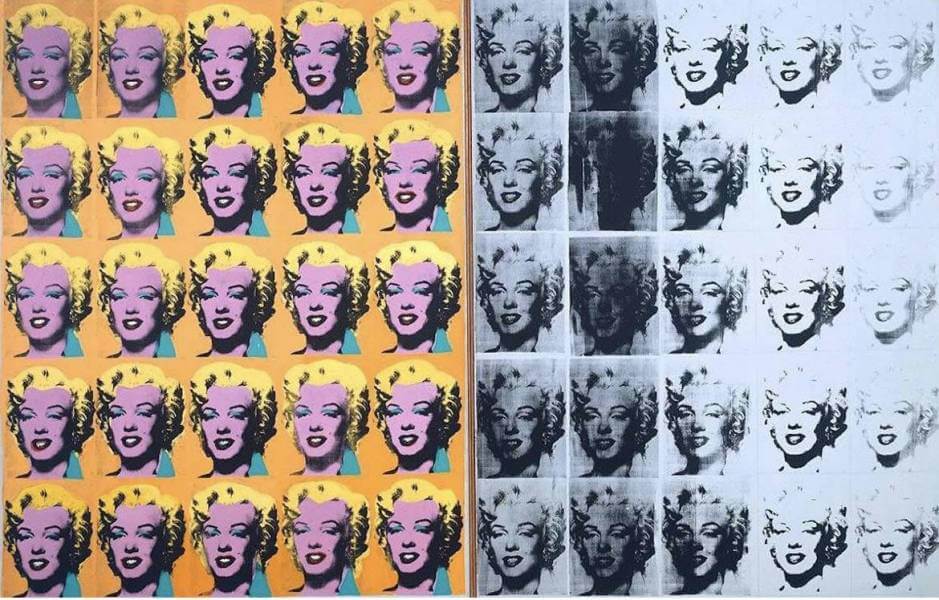 Andy Warhol canvas 'Marilyn Diptych'.
What is Post modernism?
Postmodernism is a subgenre of art that arose from movements that opposed modernism. This genre  is associated with art forms like intertextuality, as it frequently includes realistic canvas rather than the more abstract works of modernism. The canvas above from the painter Andy Warhol, titled 'Marilyn Diptych,' is a well-known example of postmodernism, depicting a black and white and coloured version of famous movie star Marilyn Manroe from the 1930s-60 (before this paintings release in 1962). As a result, of it employing intertextuality (examining the relationship between previous texts), it challenges modernists' emphasis on progression.
The first examples  of postmodernism were seen in the post-World War 1 when Dada art movement began. This movement mocked previous art establishments by reacting negatively to the horrors of the war, even developing anarchic actions and irreverent performances. However, the term was not used until 1979. J.F. Lyotard, a philosopher, pioneered this movement with his book "The Postmodern Condition." This movement expanded to all kinds of mediums and later on even cinema, the American classic Pulp Fiction is a great representation of postmodern cinema.
How is 'cryptoluv' an example of post modernism?
Matthieu Annenkov's NFT collection 'cryptoluv' began with the goal of being totally liberated from the structure it would have communicated. It so happened that in Russia they will regularly utilize censorship. This is evident from as early as the 1930s, as Malevich, a well-known Russian artist, was forced to abandon his non-conformist style by Joseph Stalin. Hence, as the collection 'cryptoluv' is an experiment, with a series of ten photographs that are laid out as if they were controlled it aims to challenge the control the Russian government has over art.
The creator of this NFT series, Matthieu Annenkov began his career as an underground graffiti artist in the streets of Moscow. Here, he used his internal thoughts to shape his canvas from an early age. His experience as a grafitti artist helped him develop his unique style that explores the relationship between the spectator  and the artist.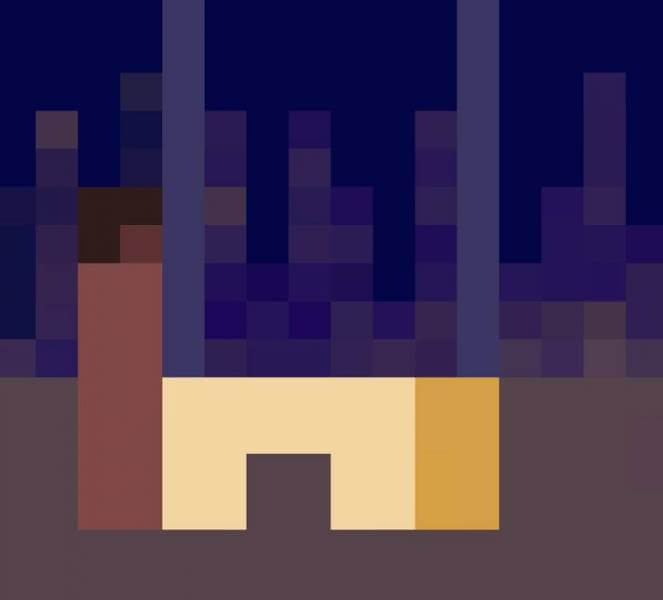 'Cryptoluv' No.1 NFT, for sale on Opensea now.
Why are NFTs key to expanding Russian Post-modernism? 
NFTs or non-fungible tokens is a term that represents items such as your record, and due to their extraordinary properties, these tokens are incompatible with other things. Accordingly, as most NFTs and 'cryptoluv' are published on Opensea, an American platform, they reach a broader audience and are available to everyone with a computer as a result of their digital nature.
This helps Russian artists express themselves and reach a wider audience, as in Russia there is an extensive amount of censorship in what was shown to the public. Accordingly, independent media was rarely published in society; during 1988 a statistic carried out by Basic Concept of Journalism, asserts that 80% of all editors or publishers of newspapers and media were part of the Communist-Party. As a result, most post-modern artists were discouraged from releasing any work to the public because they did not want to challenge the Communist Party's control. Even famous post-modern artist like Erik Bulatov, had to label his work as Contemporary Russian conceptualism to avoid problems with the press.
Therefore, because NFTs are published online, they will not be as tightly controlled by the Russian press, and due to most and 'cryptoluv' being published on Opensea a foreign platform it will encourage more postmodern artists to publish their work.
In what ways might Annenkov's 'cryptoluv' be unique?
As previously stated, 'cryptoluv' is an experiment by Matthieu Annenkov. This NFT collection contains a selection of ten NFTs, with the predominant themes of these photographs being passion, lust, sensuality, and sexual attraction; it provides a fresh perspective on Russian culture. An independent artist creating a collection based on a contemporary topic is critical to  conveying new visions of  contemporary Russia.
The method used to promote Matthieu's work Opensea, is also critical for the future of Russian media production. Opensea is an American platform that also happens to be the world's largest NFT platform. As a result, Matthieu's use of this is essential for two reasons. Because this is a foreign website, publication rules vary, hence it encourages artists to freely portray their work.
To conclude, I believe that 'cryptoluv' and NFTs in general will be vital in widening Russian postmodernism and nonconformist art. Matthieu's decision to depict his work as post-modern allows it to examine the relationships between texts and create its own independent meaning. Moreover,  his option of using NFTs as a media to publish his art,  give Cryptoluv extraordinary properties; these tokens are incompatible with other things, and because they are digital, they will have fewer problems with the Russian press. Finally, his decision to publish it on Opensea, (available to purchase here) which is an American platform, enables it to reach a wider audience.