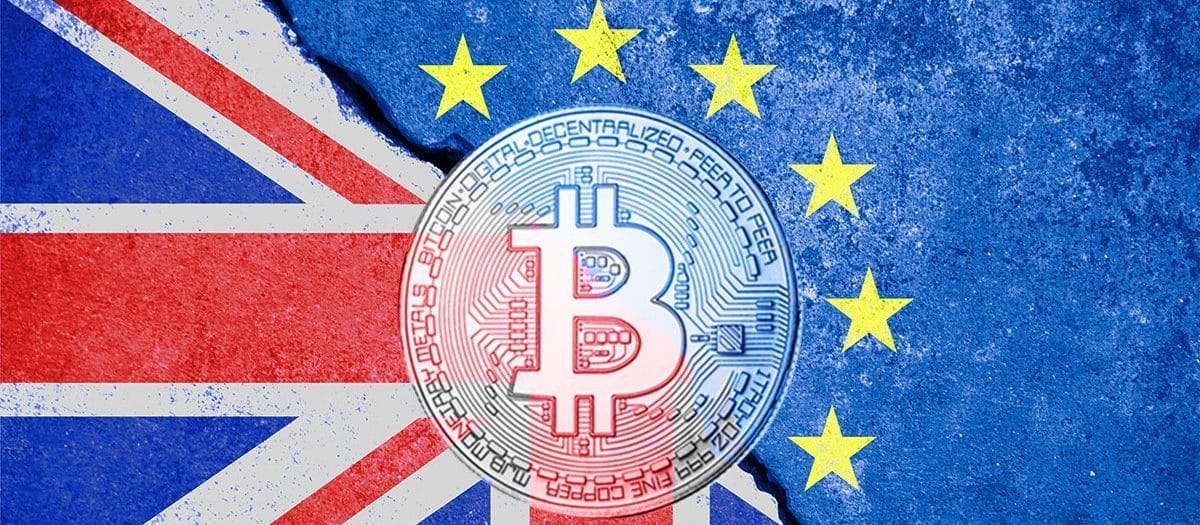 The no-deal Brexit rethoric is gaining ground amidst the latest news coming from Downing Street, and has taken the Pound to its lowest levels since March 2017. In fact, at the time of speaking, the pound has slumped to a 28-month low. It is being traded at $1.21 against the US dollar and has fallen sharply against the euro to below €1.09 on the international currency markets. In the same period of time, however, Bitcoin has soared +1000%.
News of the falling Pound is obviously not good news for the UK and the potential repercussions of a "No Deal Brexit"  are finally starting to emerge. This idea is fostered after the latest comments from Boris Johnson's deputy official spokeswoman, who reinforced the position of Michael Gove, the cabinet lead for no-deal preparations, that "[the UK] must assume that there will be a no-deal Brexit on 31 October" unless EU leaders agree to reopen talks on the withdrawal agreement.
It seems likely that the Pound will be this volatile until at least Brexit takes place on October 31st. A volatility, which can be translated to a state of instability, that national backed currencies try to avoid at all costs as it has a major impact on the economy.
However, as CoinCorner's CEO, Danny Scott, put it, there are still options away from national backed currencies to explore. For example, cryptocurrencies and Bitcoin. In other countries, when political upheaval is on the rise, people has moved into these digital currencies seeking some stability as these aren't linked to national economy, inflation or Central Banks regulations.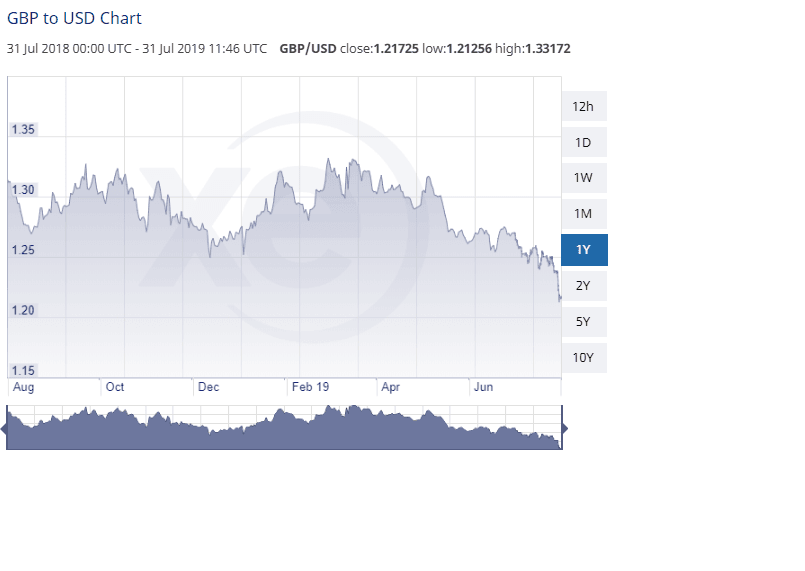 "The last 3 months have seen the value of the Pound fall steadily to its lowest level since 2017, while the value of Bitcoin, on the other hand, has continued to rise (+180.7%). It's likely that given the current economic issues and the instability of the Pound, people are exploring alternatives like Bitcoin," said Danny Scott.
In fact, if we compare the value of the Pound and Bitcoin since Brexit was announced back in June 2016, the Pound has seen a steady downwards trend, while Bitcoin has soared (+1320%).
"It's important to remember that unlike traditional currencies, Bitcoin is not subject to inflation due to the finite amount of coins (21 million) available which may be appealing to people, given that following the depreciation of a currency typically comes inflation – the rising costs of goods and services. Despite the current economic hardships, the cryptocurrency industry continues to grow from strength to strength, with the current market cap of Bitcoin at $174 billion," Danny concluded.
Hernaldo Turrillo is a writer and author specialised in innovation, AI, DLT, SMEs, trading, investing and new trends in technology and business. He has been working for ztudium group since 2017. He is the editor of openbusinesscouncil.org, tradersdna.com, hedgethink.com, and writes regularly for intelligenthq.com, socialmediacouncil.eu. Hernaldo was born in Spain and finally settled in London, United Kingdom, after a few years of personal growth. Hernaldo finished his Journalism bachelor degree in the University of Seville, Spain, and began working as reporter in the newspaper, Europa Sur, writing about Politics and Society. He also worked as community manager and marketing advisor in Los Barrios, Spain. Innovation, technology, politics and economy are his main interests, with special focus on new trends and ethical projects. He enjoys finding himself getting lost in words, explaining what he understands from the world and helping others. Besides a journalist he is also a thinker and proactive in digital transformation strategies. Knowledge and ideas have no limits.