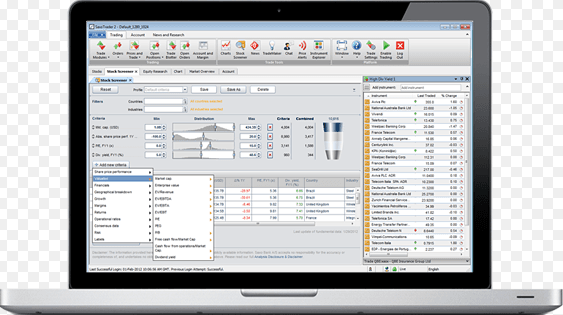 Saxo Bank Launchs of New Order Execution Model for FX and CFD Indices
A new order driven execution model aligns FX with other asset classes, increasing liquidity and transparency
Saxo Bank, the trading and investment specialist, announces today that it is launching a new order driven execution model for FX Spot, FX Forwards and CFDs on Indices and Commodities, aligning its practices with those in other asset classes as it consolidates its multi-asset trading offering.
The order driven model, which is currently in testing and will be launched in November, will provide clients with executable prices based on Saxo's own liquidity as well as the liquidity available on a DMA basis in the broader market.
The new model is the cornerstone of Saxo's ongoing commitment to deliver best execution for its clients by empowering them to take control of their trading. In addition to offering executable prices, the new order model will include further enhancements to clients' ability to have greater control and transparency over their orders. These include user defined price tolerances, and price improvements will be passed on to clients, while allowing for partial fills.
Commenting on the new order execution model, Kurt vom Scheidt,Global Head of Foreign Exchange, Saxo Bank, said:

"FX as an asset class has seen tremendous growth over the past decade and it is paramount that best execution practices keep up with the evolving landscape. Technology and automation in particular offer opportunities to continuously enhance and empower the end client by giving them greater control and transparency over their orders but also by boosting the breadth and depth of liquidity.

"We are proud to be leading the industry efforts towards improving the efficiency and transparency of the FX market. As an early adopter of the FX Global Code of Conduct and new best execution guidelines under MiFID II, we are more transparent in our order handling process. At Saxo Bank we are doing our part to drive the FX industry to improve because it is of utmost importance to us that our clients are early beneficiaries of the heightened trust and improved execution that enhanced transparency will bring.  This shift in order execution model is our latest of a number of initiatives we have pursued this past year toward that end and we look forward to the continuation of this process leading to better standards and higher industry norms."
Søren Nedergaard, Global Head of CFD & Listed Products, Saxo Bank adds:
"We started this move towards maximizing clients' access to market liquidity last year when we converted our CFD Single stock product to a pure DMA model utilizing market leading Smart Order Routers to gain the best possible liquidity sourcing and optimize executions to our clients. Now we continue this journey into the remaining CFD products and strongly believe this will benefit our clients."
About Saxo Bank Group
Saxo Bank Group (Saxo) is a leading multi-asset trading and investment specialist, offering a complete set of trading and investment technologies, tools and strategies.
For almost 25 years, Saxo's mission has been to enable individuals and institutions by facilitating their access to professional trading and investing through technology and expertise.
As a fully licensed and regulated bank, Saxo enables its private clients to trade multiple asset classes across global financial markets from one single margin account and across multiple devices. Additionally, Saxo provides institutional clients such as banks and brokers with multi-asset execution, prime brokerage services and trading technology.
Saxo's award winning trading platforms  are available in more than 20 languages and form the technology backbone of more than 100 financial institutions worldwide.
Founded in 1992 and headquartered in Copenhagen, Saxo employs more than 1500 people in financial centres around the world including London, Singapore, Paris, Zurich, Dubai and Tokyo.