Cryptocurrencies have ended 2017 at their highest point ever. Showing a spectacular growth, it is something that cannot be avoided any more for all characters involved, from the investors to users who had the will to keep them alive, and of course regulators, which actions -of lack of it- can determine the future of a likely unstoppable trading force.
The crypto-world has closed the present year featuring impressive figures. "2017 saw early adopters of cryptocurrency raise the total market cap of cryptocurrency from just $30B to well over $500B in just one year. Many reports suggest that only 1-2% of investors have moved into crypto markets so far, for reasons such as lack of knowledge, lack of awareness, security and volatility. Coinbase, the most popular crypto platforms for trading cryptocurrencies, has added at least 300,000 users since just before the last Thanksgiving holiday," according to data collected by Altana Digital Currency Fund.
It was precisely this spectacular rise what was at discuss in a masterclass that took place at the DLA Piper headquarters in the heart of the City of London on Wednesday, 20. Presented by blockchain expert Dinis Guarda and introducing a top panel of Special Guests including crypto and blockchain experts from all around the world the likes of DLA Piper head and host Martin Bartlam, trader and ex-banker Jonny Fry, crypto developer Derin Cag, blockchain expert Genevieve Leveille and crypto-trader Athanassios Kollyris.
The conference was focused on the future of the crypto-trading, and the evolution in the trading system. That was the job of trader and financial expert Jonny Fry, who started his speech showing some context of the current trading system.
For him, the cryptocurrencies are changing the rules. Most and most investors are moving from traditional trading waves to the crypto space boosted by the rapid growth and almost immediate "cash out" schemes.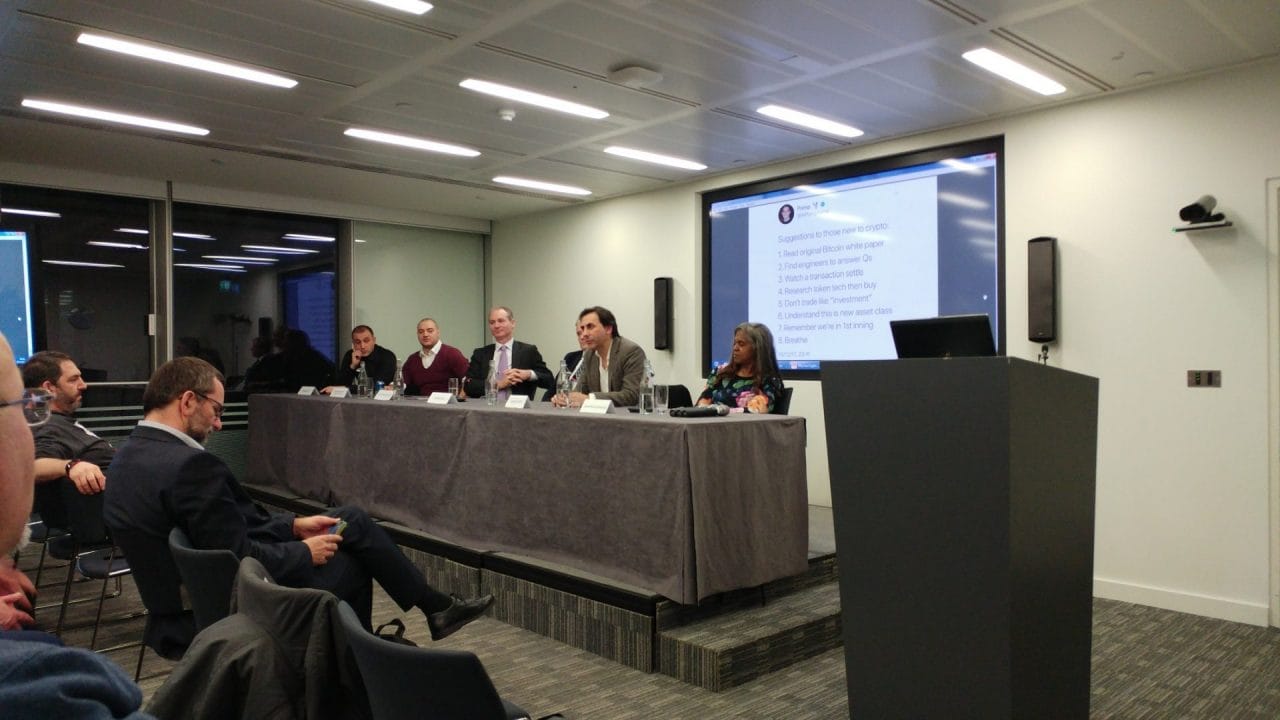 In his own words, this is due to the crypto-market special characteristics. "It is a market that is open 24/7 worldwide, which it makes it highly attractive for investors." Although its high volatility can become a problem, there must be a point when it will start slowing down.
That point isn't that far, he tipped out, as it is a market coming out from the obscurity and becoming part in regular investment flows. Even governments and large companies are adopting crypto-own-characteristics to build their own coins and assets. For him, this change in the trading-behaviour will make cryptocurrencies even more valuable in the near future.
Although this first optimistic view, DLA Piper head and regulator expert Martin Belham warned about lack of regulation in some areas inside the cryptocurrency trading schemes. This lawless-space could boost fraud behaves in new ICOs and cryptocurrencies.
For him, a blockchain-based coin defender, every type of trading must be regulated under the government or international institutions watchdogs. However, as he tipped out in his intervention, the Financial Conduct Authority (FCA) thinks that "existing rules are flexible enough to capture the use of Blockchain (DLT) by regulated firms and no legislative changes are proposed, at least at this stage".
Even if the FCA recognises some sort of risk specially in Initial Coin Offerings (ICOs) as they move in complex economic dimension, the FCA only recommends to proceed with special caution. And in this regard, the FCA encouraged firms to follow the guidance from the Information Commissioner's Office to avoid being banned and prosecuted by the authorities.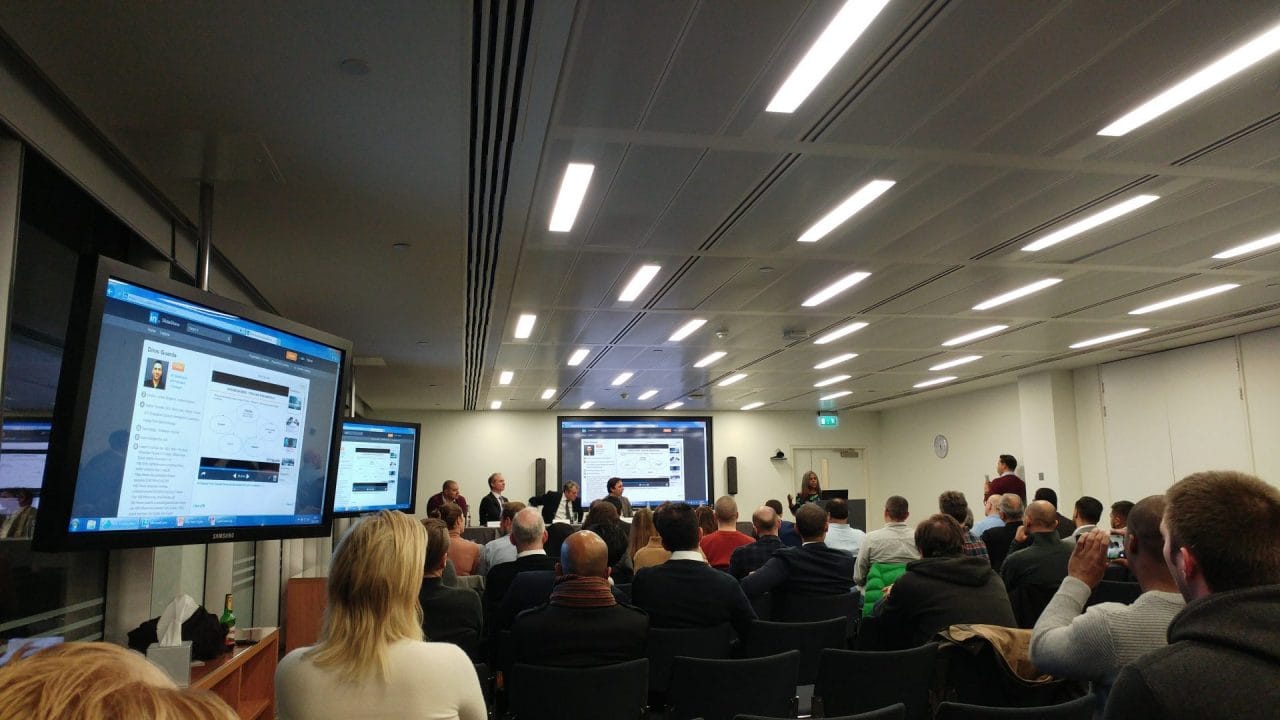 All of this lead to what was most important for the 100 strong public that assisted to the conference. The future of the trading and if it was worth it to put your money in it.
Both traders experts Derin Cag and Athanassios Kollyris, which has based their professional careers into the crypto-market believed that cryptocurrencies are just set off ground, and therefore are still far away of a bubble-space market.
They both think that the blockchain, and the cryptocurrencies are here to stay, and despite their volatility, governments all around the world are starting to invest in these digital coins. Bitcoin is the leader to see, watch and learn from, but as they said, "the crypto-market has to be seen as an ecosystem, where all parts are somehow connected. Every digital coin, from Bitcoin to Ethereum, Ripple or Monero, are based on the same technology, so therefore they will behave similarly under certain circumstances". Bitcoin, as it was the first, is the one to look at, its white paper will tell new investors what type of investment-product they are facing to.
However, they warned about the risks some investors could face when trading in cryptocurrencies as their high volatility could lead to an empty-pocket scenario. For that they recommend caution and research. "It is all about data, understanding this data will take to a high probably good trading end"