In recent years, Bitcoin has caught the excitement of many financiers and business professionals. Ever since its historic 2017 highs, new investors have eagerly anticipated profit increases through Bitcoin.
As of 2020, many leading businesses have come to accept Bitcoin payments to some extent. For example, Microsoft currently allows users to purchase Xbox online store credits with bitcoins. Similarly, Starbucks allowed payment via bitcoins on its most recent app. 
As Bitcoin continues to gain acceptance, more Bitcoin ATM locations have opened around the world. Currently, they number approximately 7,000 with plans for many more. 
If you're wondering, "Is there a Bitcoin ATM near me?" then you can find out today! In this guide, we'll explain everything you need to know about these ATMs.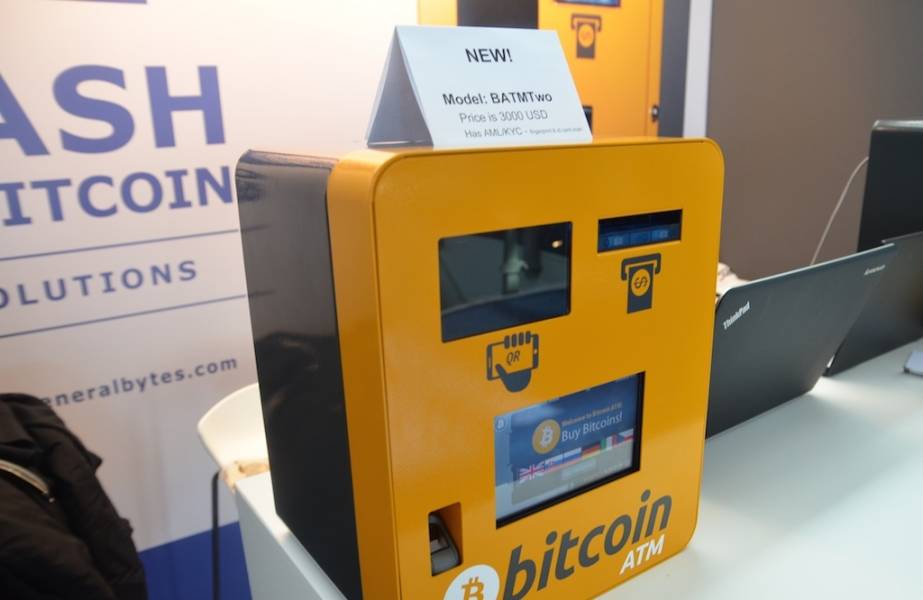 How Does a Bitcoin ATM Work?
Before you investigate where to find the nearest Bitcoin ATM, first you must learn how to use Bitcoin ATM machines. Fortunately, they're not super complicated. In fact, they function in similar ways to traditional ATMs.
There are, however, a few noteworthy differences. Unlike traditional ATMs that connect you to a bank, Bitcoin ATMs use the Internet to connect you to a digital wallet. Once there, you can buy and sell bitcoins as you need. 
To access your digital wallet, all you need to do is insert your debit card or a select amount of cash into the ATM kiosk. Once you've done so, you can purchase or sell a bitcoin sum equal to your input value. 
Is There a Bitcoin ATM Machine Near Me?
If you're an avid Bitcoin fan, you're probably eager to try out a Bitcoin ATM. Unfortunately, however, this may not be an option yet. As we noted above, only 7,000 Bitcoin ATMs currently exist.
However, there is hope for Bitcoin lovers. If you live in a US city, there's a chance that the nearest Bitcoin ATM is closer than you think. Currently, several leading cities in the US have Bitcoin ATMs.
Some examples of these cities include Los Angeles, Raleigh, and Harrisburg. If your city has a Bitcoin ATM, you can likely find it in a public building.
These include shopping malls, restaurants, and banks. To get info on these ATMs, check out ByteFederal.
If you're not in the US, don't despair! Other countries also have Bitcoin ATMs, with Australia having a noteworthy number.
How To Locate a Bitcoin ATM
If you'd like a more certain way of finding Bitcoin ATMs, you're in luck! Various online tools can help you determine if there's a Bitcoin ATM near you. The most reputable of these tools is a Bitcoin ATM tracking map.
These maps allow you to search for cryptocurrency ATMs using various criteria. Some examples of the criteria include city, region, and buy and sell options. 
Discover Bitcoin ATM Locations Near You Today!
If you'd like to try out a Bitcoin ATM, use a tracking map to discover Bitcoin ATM locations near you. Of all these maps, Coinatmradar is the most widely used. Give it a try today!
We hope you enjoyed this article! If so, check out our other content today.