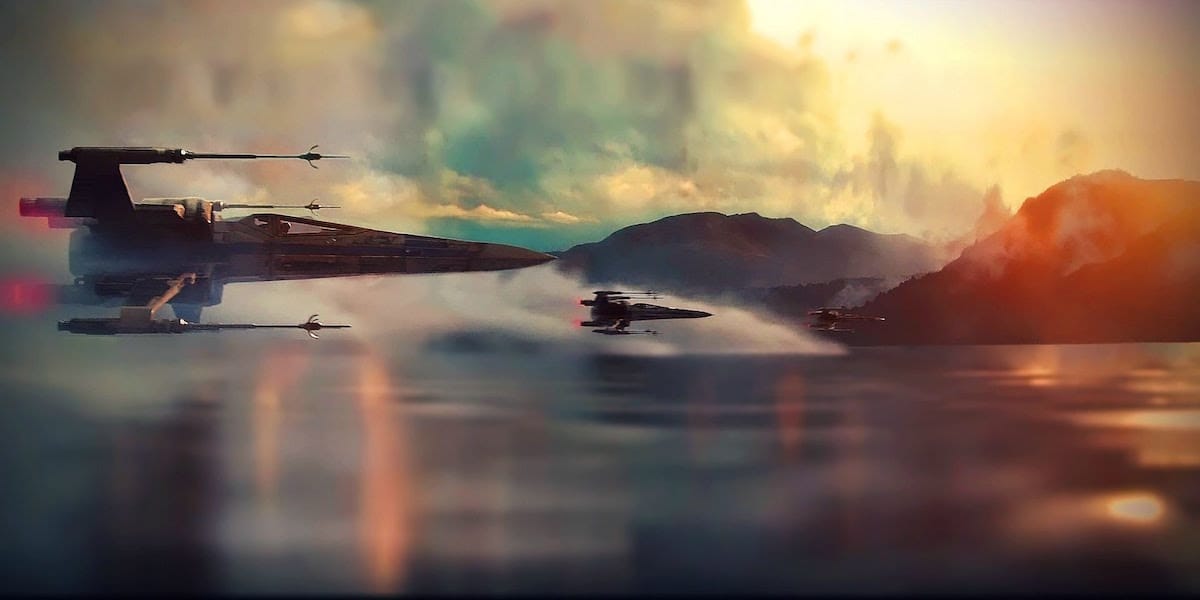 Media giant Walt Disney Co. (DIS:NYSE) has had a roller-coaster of a year. After reaching new highs and record share prices in the first half of 2015, the company has suffered major blows to its media broadcast division and share prices have seen substantial directional volatility. Despite the massive success of the company's movie and merchandising divisions, broadcast has continued to bleed subscribers, and the trend does not seem to be slowing in the near future. The release of the newest installment in the Star Wars franchise, as well as upcoming releases in other major franchises, have given analysts optimism that the company can end 2015 on a high note. However, if the company cannot find a way to offset the increasing problems of its broadcast arm, the company's shares might continue to see renewed downside and sustained volatility.
A Major Boost
Disney has already experienced major successes with Star Wars-related properties including several animated TV series, books, and merchandise while announcing a new slate of Star Wards movies soon after the acquisition of Lucasfilm. The company's plans finally came to fruition with the release of the highly anticipated and critically acclaimed Star Wars: The Force Awakens. Released on December 18th, the movie has already shattered box office records and is on pace to continue the streak.
The movie earned a record $57 million in the US and Canada on Thursday night, easily surpassing the results from the final installment of the Harry Potter series and adding $120.5 million from the US on Friday, as well as $250 million worldwide. The sheer amount of ticket sales puts Disney on course to shatter the opening weekend record set by Universal Studios' Jurassic World in June of $209 million, with some estimating as high as a potential $250 million opening weekend. Analysts have calculated that the newest Star Wars installment could rake in over $2 billion, close to Avatar's $2.8 billion record, which would make it one of the biggest movie releases in history. Those figures fail to account for the money to be earned from Star Wars-branded merchandise, which some have estimated could surpass $5 billion.
The "Star Wars" effect helped Disney claim some value back during the week leading up to the premiere of the movie, with shares gaining almost 4% by early Thursday to rest at $112.53 per share. Despite this brief improvement, Disney share prices have remained volatile throughout the end of the week, with prices actually closing down by -1.56% on Thursday, and pre-market trading down by -2.00% on Friday.The current swings are nothing new, with Disney shares fluctuating wildly following their rise to historic high prices in early June when shares hit $122.08. Since peaking, shares lost almost 23.00% of their value dropping as low as $95.36 per share in September. Disney has recovered since then, climbing back up in late November, but December has seen the price on a decidedly downward trend, with share prices closing closer to the middle of the company's 52-week range at $107.72
Still Struggling
Despite the massive potential and early success from the incorporation of the Star Wars franchise alongside the company's Marvel movies which have consistently been box office hits, the company has been struggling in other areas. In particular, declining traditional media such as TV have contributed to the price volatility of shares as investors show visible concerns about the company's financial future in the medium-to-long term.
Outside of movies, Disney's main earner is and has been media broadcasting and its media networks led by crown jewel ESPN. All in all, ESPN remains the company's most profitable asset, contributing almost a third (32%) of the company's revenues, and almost half (46%) of the company's operating profit. This has become a concerning trend as ESPN has consistently failed to hold on to subscribers as more people opt out of cable plans and continue to choose online options. Since 2013, when the network boasted 99 million users, it now only counts 92 million users in its ranks with 3 million dropping out in the last year alone.
The exodus of users has eaten away at advertising revenues, and while this trend is not as visible in the short-term with broadcasting still reporting a 10% increase in revenues year over year, the medium-to-long term ramifications are much more concerning. This is also a trend on a much larger level, as several of the company's cable channels have experienced heavy losses of subscribers including ABC Family, Disney Channel and Disney XD. Revenues are also being impacted at ESPN by a steep increase in the licensing costs related to live sports showings, after the NBA, MLB, NFL, and college football renegotiated terms with ESPN. In this case, the company is negotiating from a position of weakness, ensuring that ESPN must continue to pay larger sums in order to keep the rights to these key broadcasts.
The Fundamental Perspective
From a financial standpoint, Disney still has a strong balance sheet on the whole, with limited debt and strong cash flows. Free cash flow and net operating cash flow have progressively strengthened over the last four years in a strong showing for the underlying fundamentals of the company. Net income and revenue growth have also been sustainably gaining in a sign that despite the loss of viewership from television, Disney's presence in other areas is contributing to a strong top and bottom line. Although the shares have taken a substantial pullback from record highs, there is a lot to be positive about from an investor's point of view.
For value investors, the recent tumble in share prices might prove an excellent entry point for Call positions expecting a rebound in prices over the near-to-medium term based on the successful rollout of Star Wars. While the price-to-earnings multiple might be slightly overextended at 21.98, indicating a deeper correction, on a longer time frame, the outlook for both revenues and profits should be ample tailwinds for share prices. Aside from value investors, income investors will also be rewarded for holding the stock with the current yield of 1.32% after the latest dividend of $0.71. Although the Santa Claus Rally might not see Disney shares retest record highs before the end of the trading year, the bullish case remains, with a run back towards $112 anticipated.
Conclusion
While Star Wars: The Force Awakens might provide Disney with a nice year-end boost in revenues and earnings, the company must find a way to offset the losses it continues to accrue from its broadcasting division. The company's outlook remains volatile, as the benefits from the new movie franchises can only provide temporary relief and upside in share prices. Unless Disney can either adapt and join the streaming game or find a way to stop the sudden loss of subscribers, it will be a tough outing in 2016 and beyond for the company and its shareholders. anyoption, the world leading regulated binary options trading platform.
At anyoption, traders can invest and trade in the global markets by predicting the movement of stock market traded underlying assets – Commodities, Indexes, Stocks and Forex currency pairs. The trading platform is intuitively designed allowing anyone to trade regardless of prior experience or knowledge of the stock markets.
anyoption is a fully regulated trading platform that adheres to the strictest regulation standards set forth by CYSEC .
anyoption offers over 100 derivatives to trade binary options and a suite of trading products that can be used by professional traders and beginners alike. Trade using up and down "Call or Put" options, trade in real-time with "Binary 0-100" dynamic speed trading, trade weekly options trading with "One Touch", or buy & sell options with "Option +".
With anyoption traders can be logged in anywhere any time, from their PC, laptop or mobile device. anyoption provides a dedicated mobile trading application for both Android and iOS devices.
anyoption we believes that education is the key to successful trading. Traders invest with with anyoption because of the unique trading platform and their wide range of educational tools and resources. The anyoption binary options academy, library of educational articles and one of a kind trading blog make anyoption a hub of knowledge for beginner and advanced traders alike.
anyoption advise new customers to get themselves familiar with the different trading tools, as well as with the risk involved. With 24/7 support and a dedicated account manage anyoption stands out from other binary option brokers as an industry leader.