In the second part of our guide to the most influential people on Twitter from a forex perspective, we have selected five journalists that have a massive social media reach and a lot of credibility. These are people whose Tweets reverberate around the global financial community, drawing people en masse towards news stories and stimulating online discussions. And with social media now having such a measurable impact on price movements, no trader can afford to be out of the loop.
Andrew Ross Sorkin
@Andrewrsorkin
Twitter Followers: 437,443
Klout Score: 80
Sorkin is without a doubt one of the most influential figures in the finance industry today. He began his journalistic career writing for the New York Times while still in college, and also had a short stint writing for Business Week in 1996. Having written on various subjects in a part-time capacity for the New York Times, he joined the paper full time in 1999 as their mergers and acquisitions reporter, a position he holds to this day.
He started the online financial news service DealBook in 2001, initially as an email newsletter summarising financial news stories from around the web, one of the first aggregation services of its kind in the finance arena. The DealBook website launched in 2006, and is now one of the most popular and influential finance blogs in the world, with over 200,000 subscribers and several awards to its name.
Around this time, he began to make more and more television appearances on programmes such as NBC's Today show, ABC's Good Morning America, and Comedy Central's The Daily Show, and in 2011 he became a co-anchor on CNBC's Squawk Box.
He gained literary fame in 2009 with his book 'Too Big To Fail', which was widely considered to be one of the most insightful books about the banking crisis. The book was a massive success, winning the 2010 Gerald Loeb award for best business book of the year and making the shortlists for the 2010 Samuel Johnson Prize and the Financial Times Business Book of the Year Award. It was on the New York Times Best Seller List for six months, and was turned into a movie by HBO in 2011.
Felix Salmon
@felixsalmon
Twitter Followers: 96,990
Klout Score: 85
Few financial journalists can claim the reach and influence of Felix Salmon, who has written for Portfolio Magazine, Euromoney, Wired, and Reuters. He is best known for his phenomenal grasp of statistics, but it is his ability to combine analysis of economic and social issues with financial commentary that has given him a broader appeal than most financial journalists.
Having studied at the University of Glasgow in the UK, he moved to the US in 1999 and began his journalistic career in 1999 blogging for the Bridge News wire service. This led to a job working for the influential economist Nouriel Roubini, who was featured in part 1 of this series.  Although he did not go as far as to predict the global economic crisis, he was one of the foremost voices in warning that the CDO market could cause a freeze in the credit markets as a result of sub-prime mortgage defaults. In the aftermath of the financial crisis, he became an outspoken critic of the financial system, blaming deregulation, excessive faith in the efficiency of markets, and oversized financial conglomerates. His economic views are essentially Keynesian, having strongly advocated that the US government engage in further stimulus spending to get the economy going again.
In 2010, he was co-author of a Wired cover story about how high-frequency trading was changing the financial markets, highlighting both the advantages and the dangers of letting computers make investment decisions. This is perhaps the most influential and revealing works on this subject to date, and is essential reading for any forex trader. While he contributes to numerous publications, his main content outlet for some time has been his blog, which is hosted by Reuters.
Joseph Weisenthal
@TheStalwart
Twitter Followers: 43,806
Klout Score: 82
Joe Weisenthal is a financial journalist that is best known for his work as executive editor of the business website Business Insider. Although it only launched in 2009, it has gone on to become one of the most popular finance-related sites in the world, combining financial news aggregation with original content that has been cited in mainstream press outlets such as the New York Times. The key strength of his writing, and of the Business Insider approach as a whole, is that it brings an element of humour and mass-market accessibility to what might otherwise be quite specialist topics.
As well as writing for Business Insider, he also maintains a personal blog called The Stalwart, in which he takes a more personal approach to discussing the markets and links to interesting articles outside of the mainstream financial press.
Linda Yueh
@Lindayueh
Twitter Followers: 32,315
Klout Score: 68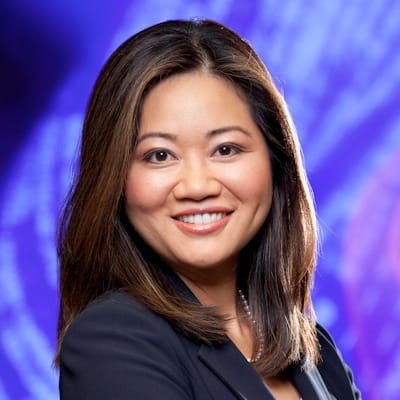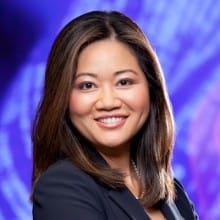 Linda Yueh is best known as the BBC's Chief Business Correspondent, but her career has been so varied and distinguished that it brings new levels of meaning to the word 'overqualified'. She started her career as an international corporate lawyer, but has since branched out into journalism, TV presenting, writing books and working for various governments, agencies, and corporations in an advisory capacity.
Her first TV gig was at Bloomberg TV, where she held the post of economics editor and hosted the show 'Economic Edge'. As an author, she has published many books of an educational nature, and has specialised in writing about the economic changes that are sweeping across Asia, including The Future of Asian Trade and Growth, and most recently China's Growth: The Making of an Economic Superpower.
In addition to her BBC commitments, she also serves on the advisory board of the OMFIF, advising the likes of the European Commission, The World Bank, and the Asian Development Bank. Prior to this appointment, she was a non-executive director of JPMorgan Asian Investment Trust plc and Baillie Gifford's Scottish Mortgage Investment Trust plc, and was also an advisor to the British Chambers of Commerce and served on the board of London & Partners, the official promotional agency for the city of London.
Matina Stevis
@MatinaStevis
Twitter Followers: 27,827
Klout Score: 69
Born and raised in Greece, Matina Stevis moved to the UK to study at Oxford University before obtaining a Masters at the London School of Economics. Specialising as an economic journalist, she has written for several Greek and English language publications, including Eleftherotypia in Greece and The Economist and The Guardian in the UK. As a Greek economics journalist writing for English-language publications in the UK, she was in a unique position to cover and comment upon the Greek debt crisis, and her Twitter fame escalated as a result. With the Eurozone still lumbering from one crisis to the next, with every twitch sending shockwaves across the currency markets, Stevis has become one of the foremost authorities on this issue, and is currently residing in Belgium writing for Dow Jones Newswires and The Wall Street Journal.
Other articles in this series:
Top Twitter Forex Influencers Part 1
Top Twitter Forex Influencers Part 3 – Journalists (continued)
Top Twitter Forex Influencers Part 4 – Journalists (continued)
Top Twitter Forex Influencers Part 5 – Journalists (continued)