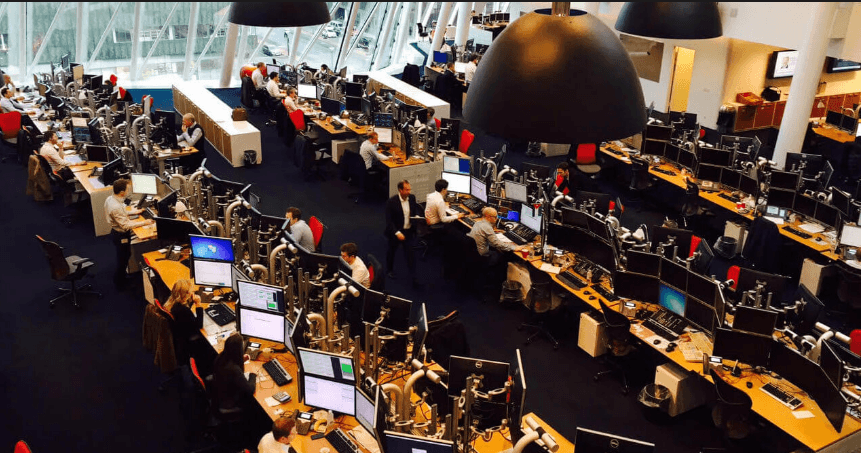 Saxo Bank continues MENA region build-out with key management appointments
New Head of Saxo Dubai and Head of Institutional Business Development in MENA to lead the online investment and trading specialist's next phase of growth in the region
Saxo Bank, the online investment and trading specialist, announces today two senior appointments as it continues to grow and invest in its retail and institutional functions across the Middle East, reflecting the region's importance as a growth hub for both Saxo's retail and institutional business.
Mario Camara has joined the company as Head of Saxo Dubai. An industry veteran with over 20 years of industry experience, Mario brings invaluable expertise in the area of finance and regulation. Having worked with leading international brokers and banks in the Middle East and Asia since 2007 and prior to that the Dubai International Financial Centre Authority (DIFCA), where he coordinated the drafting and publication of key regulations and the establishment of the commercial registry, Mario is well placed to oversee Saxo Bank's next phase of growth in the region.
Anwaar Ahmed has also joined Saxo Bank as Head of Institutional Business Development MENA. Based in London, Anwaar will focus on building relationships across the institutional universe in the region. Anwaar brings more than 28 years of relevant experience in the financial services industry gained in New York, Tokyo and London at Fundamental Brokers, Cantor Fitzgerald and most recently 18 years with Morgan Stanley.
Reflecting on the hires, Matteo Cassina, Global Head of Sales, said: "We are thrilled to continue to attract senior talent in a region in which we see tremendous opportunity to develop partnerships and further grow our trading and investing business. I am confident that with Mario and Anwaar's strong track records and strategic visions, we can further continue to build on our presence in the Middle East which is a key hub for both our retail and institutional businesses."
Commenting on his new role at Saxo Bank, Mario Camara said: "The foundations for future growth are already in place: Saxo Bank has a leading multi-asset class online trading platform which along with strong records for fair dealing and strict compliance, translates into a seamless experience for our clients. With traders able to see their entire portfolio in the same screen from where they can enter orders, our world-class trading platform allows investors and traders trade any asset class anywhere and to control and optimise a diversified portfolio."
Commenting on his new role at Saxo Bank, Anwaar Ahmed said: "Saxo has built an exceptional track record in providing technology to other banks and brokers worldwide, with over 120 strategic White Label partnerships. Our strategic ambition behind the Middle East drive is to be the partner of choice for institutions including banks, Family Offices, asset managers and corporate hedgers across the region seeking cost effective and efficient ways to seamlessly integrate trading and investing solutions onto their existing platforms. This approach not only enables them to keep up with the pace of technology, but it also enables them to reduce costs and retain clients where relevant."
Since starting operations from the company's Currency House office in Dubai International Financial Centre (DIFC), with the DFSA License in hand since 2009, and supported by its representative Office in Abu Dhabi, licensed by the Central bank of the UAE since 2014, Saxo Bank has seen its MENA region revenues triple. With such a healthy growth, it was only logical to re-invest in its top management to lead its development further for the years to come and keep consolidating its already strong foundations.
About Saxo Bank
Saxo Bank Group (Saxo) is a leading multi-asset trading and investment specialist, offering a complete set of investment and trading technologies, tools and strategies.
For almost 25 years, Saxo's mission has been to enable individuals and institutions by facilitating their access to professional investing and trading through technology and expertise.
As a fully licensed and regulated bank, Saxo Bank enables its private clients to trade multiple asset classes across global financial markets from one single margin account and across multiple devices. Additionally, Saxo Bank provides institutional clients such as banks and brokers with multi-asset execution, prime brokerage services and trading technology.
Saxo Bank's award winning trading platforms are available in more than 20 languages and form the technology backbone of more than 100 financial institutions worldwide.
Founded in 1992 and headquartered in Copenhagen, Saxo employs more than 1500 people in financial centres around the world including London, Singapore, Paris, Zurich, Dubai and Tokyo.