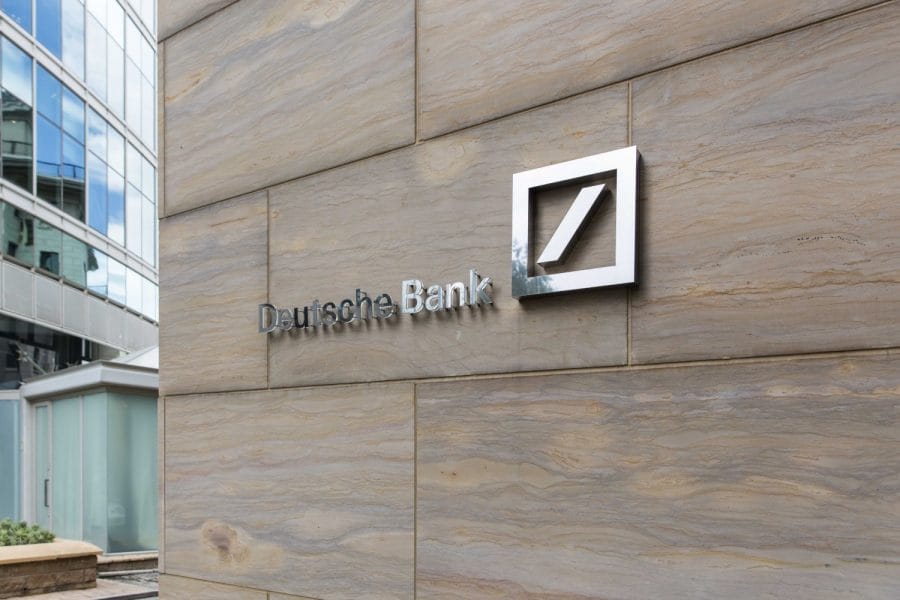 Donald Trump is now the presumptive US presidential nominee for the Republican party after rival Ted Cruz dropped out of the race. Trump won the Indiana primary Tuesday.
Seven of the world's biggest banks have agreed to pay $324 million (£222.7 million) to settle a private US lawsuit accusing them of rigging an interest rate benchmark used in the $553 trillion (£380.2 million) derivatives market. The settlement made public on Tuesday resolves antitrust and other claims against Bank of America, Barclays, Citigroup, Credit Suisse, Deutsche Bank, JPMorgan Chase & Co and Royal Bank of Scotland. It's PMI day in Europe. Service sector and composite growth readings for Europe's major economies in April will be rolling in from 8.15 a.m. GMT (3.15 a.m. ET). The Eurozone's composite growth figure for last month is forecast to come in at 53, flat on last month. Anything above 50 signals growth and anything below means contraction in activity. Stock markets around the world drifted lower overnight.
In the US, all major indices were down at the close. Japan's Nikkei is currently closed but at the time of writing (6.35 a.m. GMT/1.35 a.m. ET) China's benchmark Shanghai Composite is up 0.77% and the Hong Kong Hang Seng is down 0.96%. Siemens AG's second-quarter profit beat estimates after an increase in demand for power- generating equipment at Europe's largest engineering company offset a decline from commodities industries. Profit from so-called industrial operations rose 28 percent to 2.12 billion euros ($2.44 billion) in the three months through March, the Munich-based company said Wednesday in a statement. Analysts had predicted an average of 1.92 billion euros, according to a Bloomberg survey. The company kept 2016 targets. Shares rose as much as 2 percent.
Currencies
In forex markets, the unwinding of dollar losses continues, with the Japanese yen the biggest underperformer, however as the European session has kicked in Sterling has found a touch of support. Interestingly though just a day after the RBA cut rates, the Aussie has bounced slightly and is the best performing major currency.

Metals and Commodities
After a sharp sell-off in the previous session, oil benchmarks on both sides of Atlantic look to stabilize on Wednesday as a focus now shifts towards the key US ADP data and EIA inventory report. Currently, both crude benchmarks are peaking into the green zone, with WTI up +0.27% at $ 43.77 while Brent oil also gains +0.16% to trade at $ 45.05. Oil prices took a pause from the previous sell-off as the black gold consolidates the downside heading towards main risk events for today, the US ADP jobs data and EIA stockpiles report, which is expected to show a rise of 176,000 barrels for last week.
Gold extended its retreat from fifteen-month tops into a third day this Wednesday as the greenback keeps the bids amid renewed hopes of a Fed rate hike as early as this June.

Source: Michalis Markides, Senior Market Analyst – OX Market
José Ricaurte Jaén is a professional trader and Guest Editor / community manager for tradersdna and its forum. With a Project Management Certification from FSU – Panama, José develops regularly in-house automated strategies for active traders and "know how" practices to maximize algo-trading opportunities. José's background experience is in trading and investing, international management, marketing / communications, web, publishing and content working in initiatives with financial companies and non-profit organizations.
He has been working as senior Sales Trader of Guardian Trust FX, where he creates and manages multiple trading strategies for private and institutional investors. He worked also with FXStreet, FXDD Malta, ILQ, Saxo Bank, Markets.com and AVA FX as money manager and introducing broker.
Recently José Ricaurte has been creating, and co-managing a new trading academy in #LATAM.
During 2008 and 2012, he managed web / online marketing global plan of action for broker dealers in Panama. He created unique content and trading ideas for regional newspaper like Capital Financiero (Panamá), La República (Costa Rica), Sala de Inversión América (Latinoamérica) and co-developed financial TV segments with Capital TV.
He is a guest lecturer at Universidad Latina and Universidad Interamericana de Panamá an active speaker in conferences and other educational events and workshops in the region. José Ricaurte worked and collaborated with people such as Dustin Pass, Tom Flora, Orion Trust Services (Belize) and Principia Financial Group.