IntelligentHQ Forex Week In Review In Association with OANDA Corporation
Report by  Dean Popplewell
 Dean Popplewell has a wealth of forex experience: professional currency trader for 10 years, fixed income trader for four years, and head of the global trading desks at various financial institutions in Canada. Dean is OANDA's resident currency analyst and has been writingOANDA's daily forex blog since January 2007 as a way to share some of his forex experience with the OANDA community.
Week in FX EUROPE Aug 5-10 2012
The EUR's lackluster performance this week, especially after printing a five-week high (1.2444), paints a picture of uncertainty for the single currency as expected follow through gains have failed to develop. Not helping the single currency's performance has been the Euro holiday season and the markets lack of liquidity. Investor apathy and lack of CBank follow through again had the EUR testing some key support levels this week. It's very possible that the US yield advantage could pressurize the
EUROPE Week in FX
Loonie Going Out On A Limb 
After two months of modest gains (+7k average), the Canadian economy unexpectedly shed jobs last month (-30.4k) on Friday, allowing the unemployment rate to rise (+7.3%), as employers pared jobs amongst the part-time staff (-51.6k). This was the largest decline in this category in eight months, offsetting a healthy gain in the full time print (21.3k). Average hourly wages advanced +3.6% from a
AMERICAS Week in FX
PBoC Stands Ready to React 
It was not unusual to see Chinese Government Bonds end the week on a high note, especially after a weaker than expected trade and loan data for July fueled investor expectations that the PBoC could announce a cut in the bank's reserve requirement (+20%) ratio as early as this weekend. Softer global data has seen investors increase their demand for safe haven government debt.
ASIA Week in FX

WEEK AHEAD



NZD, GBP and USD give us retail sales
Inflation and producer price data is reported in GBP, USD, NZD and CAD
Consumer sentiment is delivered in EUR and USD
USD has Philly Fed Manufacturing
Claimant count to be released in GBP and USD
Forex Order Book
A 24-hour summary of open orders and positions
[embedit snippet="forex-order-book"]
Forex Open Position Ratios
[embedit snippet="forex-open-position-ratios"]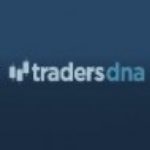 tradersdna is a new digital source for retail and institutional Forex traders, industry leaders and capital market players offering useful resources, research, the latest breaking information, news, Forex PR, and receive an in-depth analysis of latest events.