The future of Europe – and in particular, the single European currency – is hanging in the balance as Germany gears up for what will be a pivotal general election. So far, Angela Merkel's determination to keep the euro together has seen Germany spend billions of euros of their own tax revenue to bail out their troubled eurozone partners. Now, with a general election looming, the German people's patience with this policy is set to be tested, and their collective decision could potentially be a make-or-break moment for the euro.
Naturally, this has huge implications for currency traders, what with the euro being the second-most traded currency in the world, and this is the main topic under discussion at the forthcoming Saxo Bloomberg #TradingDebates event in London. Today, we have a guest post from Saxo Capital Markets about this event, and the the issues that will be under discussion in the debates.
Angela Merkel, the German Election and the Euro – What will be the Outcome?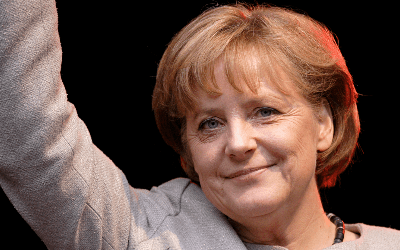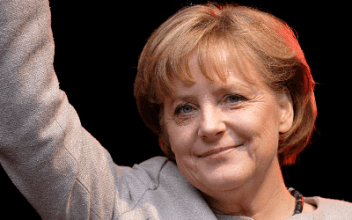 On 13th September at Bloomberg's European Headquarters in London some of Europe's experts in trading, finance and politics will come together to debate the future of the Euro, and more specifically, is this the End of the Euro As We Know It? As part of their #TradingDebates campaign, Saxo Capital Markets are aiming to discuss the future of the Eurozone and its currency, and how the impending German elections could affect them.
Angela Merkel looks set to win her country's election again, but as the de facto leader of the EU, will that mean that the status of the Eurozone crisis will stay the same or even worsen? The German economy grew by 0.7% in the last quarter and the German people seem fairly content to stay under Merkel's control, but some doubt this will continue if Merkel and the EU carry on bailing out countries that are in crisis. Germans may feel the pinch over future perpetual bail outs and debt trimming of peripheral countries – Greece, Cyprus and other peripheral states will probably continue to receive funds from the Troika. If this is an on-going cycle, how long will it take for a majority of German people to feel wholly disenchanted by this?
In terms of the health of the Eurozone as a whole, some have suggested that Eurobonds should be the way forward, where debt investments are made to the Eurozone bloc as a whole. This would mean countries in debt could borrow under better conditions because bonds are given on the status of the whole Eurozone rather than individual countries. However, it would also mean that states would have access to cheaper credit, which can be problematic, not least because it will be at the expense of non-crisis countries.
Merkel has said no to 'Eurobonds' and has called them "counterproductive"; that may be a good judgement but it still means the Eurozone is faced with the problem of having to bail out countries that have found themselves in crisis. Should the Eurozone lean towards greater integration and unification? It's been argued that without a strong, unified political union in charge of the EU, a unified currency cannot work. However, if there were to be a central EU economic government, we'd have to ask what country would be willing to give up all their political and economic power to them? Very few, if any.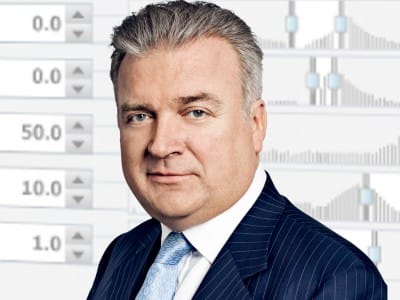 Merkel is against this too, which Lars Seier Christensen, co-CEO of Saxo Bank and key speaker at the #TradingDebates event, thinks is a fair conclusion. Christensen argues that the way forward is through "strong individual nation states linked together by free trade and economic prosperity rather than by a monstrously strong and increasingly undemocratic bureaucracy in Brussels." But although Merkel is against centralisation and probably debt mutualisation (the 'Eurobonds' idea), it doesn't mean she is for the breakup of the Euro and Eurozone, or towards more individual economic states. So the question still remains as to what will become of the Euro if Merkel remains in power. If she doesn't change her policy either way, then how will the crisis be resolved?
If you'd like to join in with this debate, and other topical issues surrounding the Eurozone crisis, then you can attend Saxo Capital Markets' #TradingDebates event by signing up for free. You could even win a 16GB iPad Mini if you tweet your opinion with the hashtag #TradingDebates on Twitter! You can read more about the competition in the terms and conditions.
Saxo offers award-winning online trading platforms that offer users the chance to trade in a great selection of products – forex, CFDs, futures, shares and bonds to name a few. They are owned by world-renowned Saxo Bank and have been operating in the UK since early 2012. You can find out more about Saxo Capital Markets on their website.