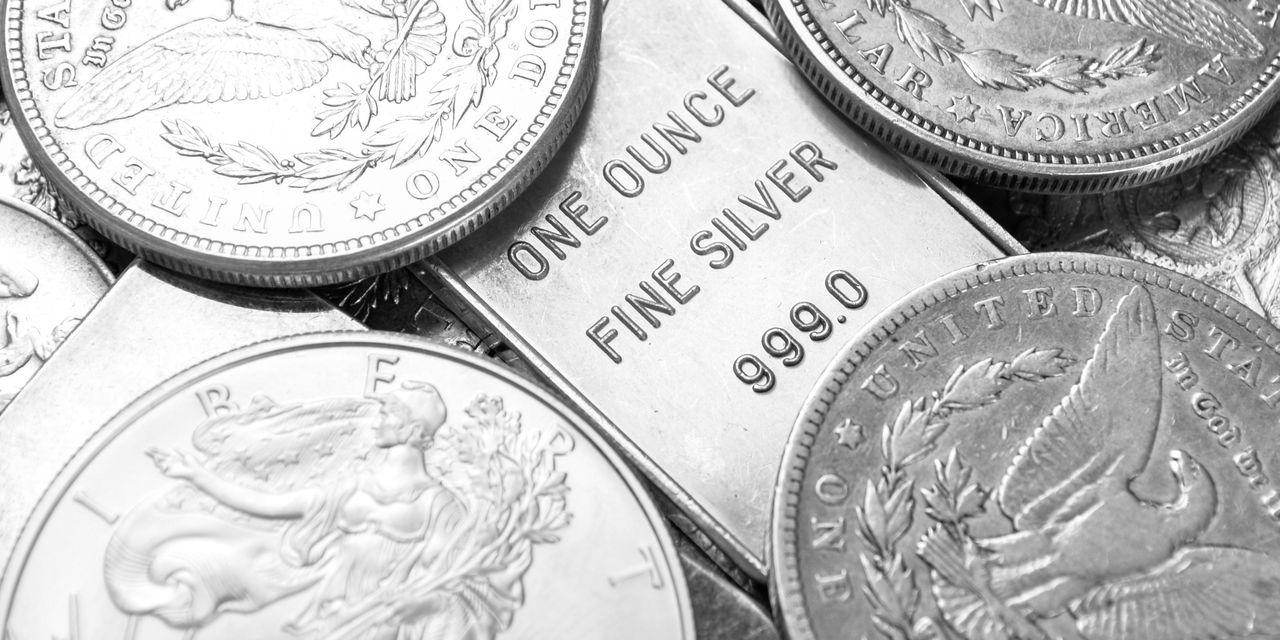 Precious metals have become increasingly attractive to investors trying to migrate to safe-haven investments after a massive market sell-off. 
Gold has always been known as a hedge against inflation and turbulent weather. Almost unnoticed, silver represents equal or even greater protection than gold in times of market downturn. 
Although its price is significantly lower than gold per ounce, silver is a viable investment in times of market uncertainty. In 2022, this precious metal has become a coveted metal for retail investors who are moving into commodity investing. 
Silver's performance so far this year has proven to be a safe haven investment. In fact, historically silver has been and continues to be one of the more stable investments available today. 
The historical spot price of silver shows a relatively stable asset with a major peak in 2010 and 2011 and a slow decline over the next five years. From August 2010 through April 2011 the price of silver per ounce soared from $18 to $50 driven by concerns over the US debt ceiling at the time. 
While it is true that the silver price fell to $17 per ounce from 2016 to 2019 and fell slightly at the peak of the pandemic, silver has recovered and remained bullish since then, with a price of $24 per ounce in 2022. 
Investors are attracted to silver not only because of its performance versus stocks but because it often traces gold's returns from year to year very closely. Gold is up 6.4% in 2022 followed by platinum which is up just over 4%. While silver has established itself as an inflation hedge that peaked above $27 in February 2022.
In addition to silver stocks, investors have also turned their attention to silver mining companies. Such is the case with Honey Badger Silver (TUF.V), a Canadian company engaged in the acquisition, development and integration of cumulative silver transactions. 
Led by an experienced team, the company's focus is on expanding its existing portfolio of high-grade silver properties in the Yukon and Ontario, which include the Plata Project, located 165 km east of Yukon's prolific Keno Hill Silver District, which has produced over 200 million ounces of silver. The company recently announced receipt of a Class 3 Permit at Plata and has plans to follow-up with a summer 2022 work program at Plata on the back of bonanza grade silver values obtained during last summer's prospecting campaign.
Since April 2020 silver has recovered from the effects of the pandemic by increasing more than 70% and, according to commodity analyst data, still has a long way to go. 
Because it is a metal that is a common component in the production of solar panels, electrical contacts and batteries, the price of silver continues to rise in tandem with technologies for renewable energy. As green technologies are adopted by various sectors, silver will continue to grow steadily. 
With the Russian invasion of Ukraine, silver is also favored as Russia is the fourth-largest producer and exporter of silver in the world. Russian exports of silver have been blocked so the price of silver will reach a higher price per ounce as the world supply consolidates. 
Silver could also rise as inflation rises because investors rely on silver as a hedge against inflation. With interest rates galloping in recent months, investors have helped to increase demand and therefore prices to above-average levels.
Investing in commodities may be new to investors who typically invest in stocks. You don't need to be an expert in the silver industry to be able to invest in it as a safe haven. It is important to also look at the mining sector and look for pure-play silver stock opportunities such as exploration, development, refining, and holding companies.
Silver is still much cheaper than gold and can help diversify any investor's portfolio. Investors should consider using this as a direct hedge against inflation and other geopolitical risks.