Alternative payments are strengthening their place at the core of New Zealand's e-commerce market as their transaction value share has grown from 17.2% in 2015 to 23.2% this year, according to GlobalData, a data and analytics company. This is much higher than bank transfers (13.2%) and cash (2.9%), although payment cards continue to dominate with 60.7% share.
GlobalData's 'E-Commerce Analytics' reveals that the country's e-commerce payments market recorded a compound annual growth rate of 10.3% between 2015 and 2019. The combined online spending of consumers on goods and services in New Zealand is expected to increase from US$4.6bn in 2019 to US$6.4bn by 2023.
Ravi Sharma, Payments Analyst at GlobalData, comments: "New Zealand's payments market is mature and is over-served by its financial institutions. Access to formal financial services in New Zealand is easy, leading to a population that is highly comfortable with using cards for payments. In addition to debit and credit cards, a wide range of alternative payment brands including the likes of PayPal and Apple Pay are available, which are further driving electronic payments in the country."
PayPal is the most popular alternative payment method, accounting for 6.2% of the total e-commerce transaction value in 2019. Meanwhile, payment solutions such as Visa Checkout and Masterpass, which offer both comfort and security, are increasingly being embraced by consumers when shopping online.
Sharma concludes: "While these payment solutions are being used more frequently for e-commerce purchases, they could enjoy a similar breakthrough for in-store payments as well if the industry promotes digital wallet technology and its benefits. The availability of new payment solutions such as Apple Pay, Google Pay and Westpac Pay is expected to provide the much-needed push for mobile proximity payments going forward."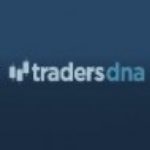 tradersdna is a new digital source for retail and institutional Forex traders, industry leaders and capital market players offering useful resources, research, the latest breaking information, news, Forex PR, and receive an in-depth analysis of latest events.