Investor confidence collapsed as the news of the newly named Omicron Variant. World Heath Organisation warned that the variant has a large number of variants some of which have vaccination escape.
This new filtered through into risk assets which fell significantly on Friday. Crude Oil lost over 13% which affected the Canadian Dollar as it moved sharply lower.
Other risk assets effected where the Aussie and Kiwi Dollar, which finished the week the worst performing pairs.
OPEC+ meet on Thursday to discuss the possibility of lowering output to counter the release of oil by US-led major governments. If fiscal authorities are re-thinking their position, OPEC+ may not need to change their current stance.
The week ahead sees us move into December and the start of the economic releases headlined by Friday Non Farm Payrolls. Eurozon inflation numbers are also released this week. With the ECB not looking to raise rates any further inflationary pressures could push the Euro lower.
Expect more volatility this week as news filters through on the Omicron variant.
Weekly Majors Market Performance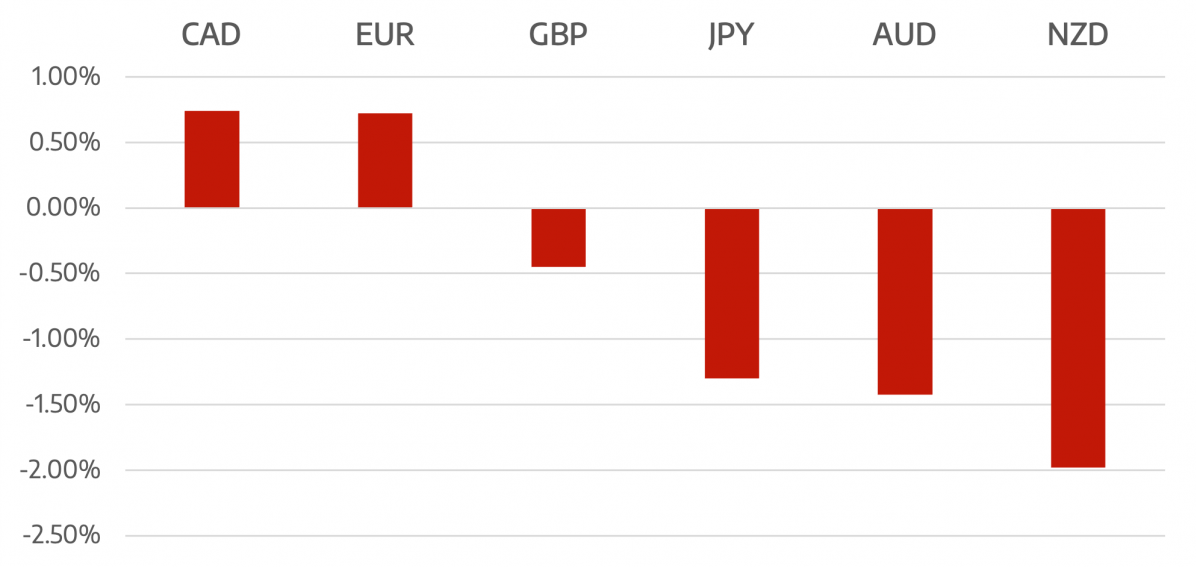 Cromwell FX is a quantitative FX manager offering superior risk adjusted returns. The portfolio is the most liquid pairs . The strategy is fully automated and adhere to strict rick management procedures to control leverage and position limits.
The post <h5>Cromwell FX Market View</h5> <h3>Omicron Dominates Headlines</h3> appeared first on JP Fund Services.