Ripple can be expected to "convert the remaining crypto cynics," affirms the boss of one of the world's largest independent financial services organisations.
The prediction from Nigel Green, the founder and CEO of deVere Group, comes as Ripple (XRP) experienced a spike last week, adding another $62bn to its market value.  The cryptocurrency also broke some key resistance, such as  $0.6500 and $0.6600, nudging it towards the important $0.7000 level against the U.S. dollar.
Mr Green, whose firm launched the pioneering crypto exchange app, deVere Crypto, this year, says: "After the cryptocurrency market somewhat overheated at the end of 2017 – thanks largely to investors piling in, pushing Bitcoin to an all-time high of more than $19,000 – there was a major, natural price correction in the first quarter of this year of most of the major cryptocurrencies.
"But the cryptocurrency market is, once again, now looking already significantly more bullish than it did in Quarter 1."
He continues: "This latest upward crypto market trajectory can be attributed to the fact that institutional and retail investors are increasingly appreciating the fundamentals, such as the need and demand for digital currencies in a digitalised, tech-driven age.
"Also there is now huge awareness that blockchain, the technology that underpins the likes of Bitcoin and Ripple, is likely to be the world's next major disruptive technology."
Mr Green goes on to assert:  "Cryptocurrencies are now really coming into the mainstream. But there are still some critics of the crypto revolution.  However, I believe that Ripple (XRP) can be expected to convert the remaining crypto cynics.
"This is primarily due to Ripple's apparent emphasis on integrating with banks and other financial institutions.
"For instance, banking giant Santander has recently launched a foreign exchange service that uses blockchain technology developed by Ripple to make same-day international money transfers.  It is also reported to be in talks with other major global banks and money transfer groups to develop similar products."
He adds: "However, cryptocurrencies remain highly determined by market sentiment, and caution must be exercised and professional advice should be sought."
The deVere CEO concludes: "By focusing its development strategy in this way, Ripple is likely to help change the perception of crypto, expand its own value, and co-lead the ongoing shift in the way the world uses, manages, accesses, stores and exchanges money."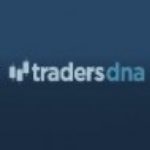 tradersdna is a new digital source for retail and institutional Forex traders, industry leaders and capital market players offering useful resources, research, the latest breaking information, news, Forex PR, and receive an in-depth analysis of latest events.