While smartphone versions of trading platforms have been with us for a while now, in most cases, the functionality has been severely limited. The first mobile trading apps were little more than simple tools for monitoring prices, in some cases with basic trade order functions so that positions could be opened and closed manually while on the move. It seemed to be assumed that users would prefer to do the bulk of their trading activity at a desktop computer, with the benefits of a large screen, keyboard, and pointing device.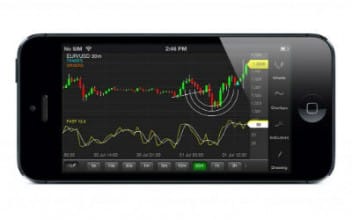 While there was always going to be a degree of crossover, though, the line between computers and mobile devices has become increasingly blurred in recent years. The evolution of tablet computers such as the iPad and the Kindle Fire added a new category of mobile devices that were half-laptop, half-smartphone. Tasks that usually required a large screen and a keyboard could be performed on a device that was essentially similar to a touchscreen phone – just a bit bigger. As people woke up to the usefulness of having a larger screen, more and more smartphones emerged with bigger screens, such as the Samsung Galaxy Note and the iPhone 5.
With the arrival of fast, consistent 4G mobile networking, the latency and reliability have been improved to the point where using a smartphone or tablet to trade on the move has become viable. At the same time, mobile trading apps have become increasingly popular with online traders, who have begun to demand more and more of the functionality of desktop trading platforms on their mobile devices.
Technical Analysis in Your Pocket?
One of the principal innovators of online trading, Canadian software developer and brokerage OANDA, were among the first to embrace mobile trading with their fxTrade Mobile applications for iOS and Android-based smartphones and tablets. One of the most common differences between desktop trading platforms and mobile ones is that the charting functions on mobile apps tend to be very basic and restrictive.
However, this is changing, and OANDA are one of the first companies to include functions such as these into their mobile offering. The new version of OANDA's mobile app, fxTrade Mobile 3.2, allows their clients to draw trend lines, identify support and resistance levels, and mark chart patterns while they are on the move.
"With the release of fxTrade Mobile 3.2 not only is OANDA maintaining its leadership in mobile forex trading capabilities, we're bringing traders even closer to the full desktop version of our award-winning fxTrade platform on a mobile device," said Trevor Young, Vice-President of Product Management, OANDA.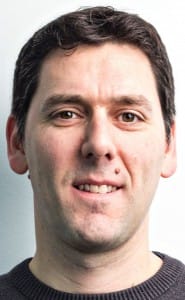 "We know from the feedback we've received from OANDA's clients, and from their mobile trading behaviour, that they want a robust platform at their fingertips. They want to be able to do more than merely check on their positions or to take a peek at the latest currency pair spreads. By providing our clients with superior technical analysis functionality, we're responding to that demand."
As well as providing these basic technical analysis tools, the new mobile platform also has some more advanced features, such as the ability to draw Pivot Points, Arcs, and Fibonacci Fans. It also features, for the first time, full Japanese language support.
Setting the Pace
The latest update is part of a rapid evolution of OANDA's mobile offering. Last month, several enhancements were added, including several new chart types, indicators, and the trend-identifying Ichimoku overlay, and more enhancements are expected in the months to come. At this rate, it's not inconceivable that it will be common for mobile trading apps to have the same level of features as their desktop counterparts within a year or so.
OANDA has previous when it comes to innovating in the online trading sphere, and their award-winning platform fxTrade was the first to offer immediate execution, instant trade settlement, trades of any size between one unit and 10 million units, and interest calculated by the second. These features were subsequently adopted by several other leading brokers, and it is expected that their mobile trading innovations will be similarly influential.