IntelligentHQ Forex Week In Review In Association with OANDA Corporation
Report by  Dean Popplewell
Dean Popplewell  has a wealth of forex experience: professional currency trader for 10 years, fixed income trader for four years, and head of the global trading desks at various financial institutions in Canada. Dean is OANDA's resident currency analyst and has been writingOANDA's daily forex blog since January 2007 as a way to share some of his forex experience with the OANDA community.
 July 29th to August 3rd 

The message from Draghi and Ben seems to be rather similar, policy response is possible, but they have yet to convince "internal skeptics of the need for immediate action." The ECB has sent a message indicating that it "may" conduct open market operations to support the front end of the peripheral debt markets, but probably only in the context of the EFSF/ESM aid requests.
EUROPE Week in FX
Non-Farm Payroll No Game Changer 
The Fed declined to deliver policy easing this week, disappointing many whose expectations had been building for something over the past few weeks. Policy makers can probably see in Friday's NFP print some vindication for their caution. Overall, yesterday's report is not a "true game changer." Despite a stronger headline, analysts flag the small uptick in the unemployment rate
AMERICAS Week in FX
Chinese authorities are beginning to worry 
The PBoC will be making stabilizing economic growth a bigger priority. The authorities are obviously concerned over the slowdown of the world's second largest economy. In their Q2 monetary policy report this week, policy makers repeated their "regular" three objectives of maintaining steady and relatively fast growth, adjusting economic structure and managing inflation expectations.
ASIA Week in FX

WEEK AHEAD



More rate announcements from AUD and JPY
CHF and CNY will produce inflation data
Manufacturing and trade data comes to us from GBP, CAD and USD
GBP has inflation reports
Employment numbers are released in NZD, AUD, USD and CAD
Forex Order Book
A 24-hour summary of open orders and positions
[embedit snippet="forex-order-book"]
Forex Open Position Ratios
[embedit snippet="forex-open-position-ratios"]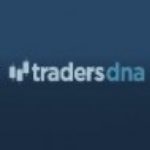 tradersdna is a new digital source for retail and institutional Forex traders, industry leaders and capital market players offering useful resources, research, the latest breaking information, news, Forex PR, and receive an in-depth analysis of latest events.