Leading forex industry site Forex Magnates has added an innovative new feature to the Forex Magnates Directory: The Global Map of Brokers.
This is an interactive visual tool that enables users to find forex and binary options brokers based on their location on the map. The listings include all the different offices of brokers with a presence in more than one country.
As well as providing a comprehensive list of all the brokers in a particular area, the results can be filtered by parameters such as trading platform, regulation, and execution model. Each listing can be expanded to display comprehensive details of the selected brokers, including a written profile, social media links, and other details such as platform options, the instruments available to trade, and the monthly trading volume.
As with the rest of the Forex Magnates Directory, there are three tiers of information available – Premium, Basic, and Free. While there is plenty of useful information available on the free setting, the paid services offer a much more in-depth look at these companies for the purposes of research and comparison.
A mobile version of the map, for Android and iOS, is expected to follow soon, and will have exactly the same functionality as the website version, only with an interface that is tailored to smaller displays.
Forex Magnates – an Industry Benchmark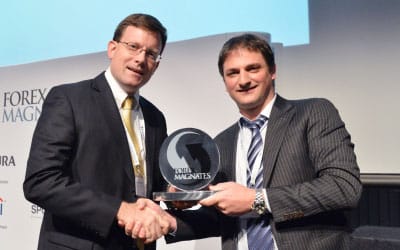 The Forex Magnates Directory is a comprehensive resource for forex industry participants and traders, providing details of all the known forex brokers, websites, regulators, and platform providers. It was developed by Michael Greenberg, founder of Forex Magnates and Forex Alliance, who we covered in our earlier article Michael Greenberg: Forex Trading Industry Thought Leader.
Greenberg started off Forex Magnates as a way of bringing the various industry participants closer together, making information about forex companies widely available at a time when the industry was still shrouded in secrecy. This has helped to bring a new transparency to the industry, and has helped to engender trust among online traders and investors.
Greenberg is also responsible for the publication of the Forex Magnates Quarterly Forex Industry Report, which is a comprehensive guide to all the developments in the forex space over the past quarter. Like the Directory, it is considered an industry standard and is read by all the major participants in the industry, from brokers to journalists, and is an invaluable resource for traders looking to find out more detailed information about the various service providers.