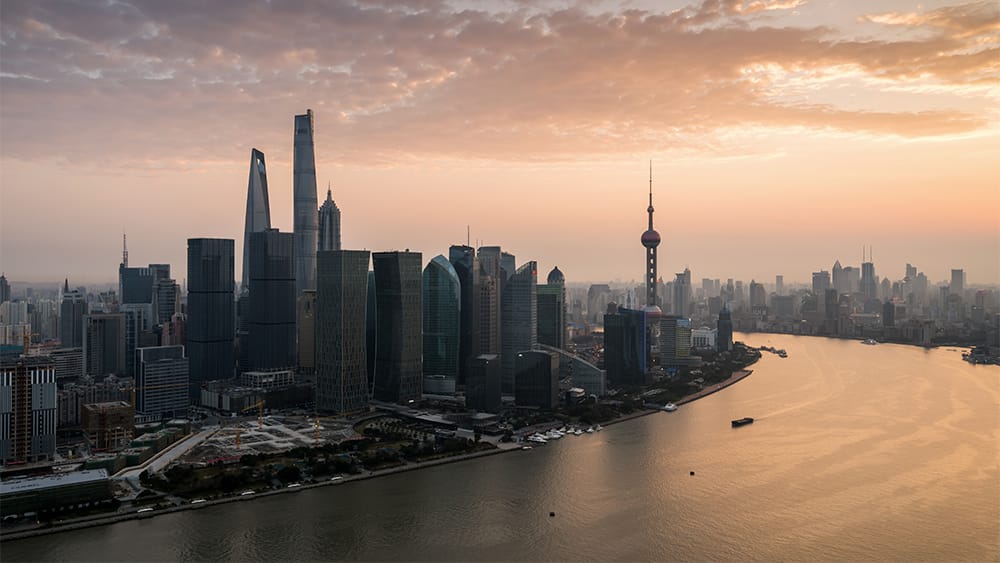 China's economy cooled in the fourth quarter under pressure from faltering domestic demand and bruising US tariffs, dragging 2018 growth to the lowest in nearly three decades and pressuring Beijing to roll out more stimulus to avert a sharper slowdown.
Mihir Kapadia – CEO and Founder of Sun Global Investments, said about this that, "The latest data from China signals further economic uncertainty as the news that growth slows to a 28-year low is the big headline today but the growth rate is still an impressive 6.4%.
Despite the growth rate still far above the average worldwide, this might fuel some anxiety among investors and companies about risks to the world economy as a whole, and these signs of weakness are weighing on profits for firms ranging from Apple to big car-makers. 
"With investors long concerned by a gradual slowing of economic growth within China combined with a falling demand for goods and the damage the trade dispute has already done, there will now be some more questions over the impact that China's slowdown could have on the wider global economy," added Mr Kapadia.
Likewise, Asian stocks held firm against the data, as investors hoped for the announcement of further stimulus from the Chinese government. The prospect of a further thawing in trade relations has also lifted investor hopes as more trade negotiations approach at the end of the month.
These economic news come at the same time that UK Prime Minister, Theresa May, has announced a new round of negotiations within her European counterpart. She seeks to get some new achievements in the Ireland backstop, to avoid any hard border when Brexit takes place on March 29. It seems likely that the PM can only consider her withdrawal agreement as the only option, ruling out for now any further contingency plans in the shape of Plan B or the demanded, by the Labours, People's Vote.
From the investors point of view, these are as bad news as China's growth deceleration. "Investors in the UK and the rest of Europe are anxiously awaiting Theresa May's Brexit 'Plan B' deal, which she is due to present to Parliament later today. Although European markets have opened lower following the China fall in economic growth to 28-year lows, the reception of the Brexit deal could see markets develop a different sentiment by the end of trading today," commented the expert.
"However, with the Prime Minister struggling to keep any form of deal alive, investors are not particularly confident that a Plan B can make any major difference to the current situation," he continues. "Although the FTSE has held firm so far,  pound sterling has already slipped as investors look for clues as to what May's new plan will mean for Brexit. The only good thing is that Brexit worries have made UK stocks looking at a quite cheap and attractive valuation levels."    
Hernaldo Turrillo is a writer and author specialised in innovation, AI, DLT, SMEs, trading, investing and new trends in technology and business. He has been working for ztudium group since 2017. He is the editor of openbusinesscouncil.org, tradersdna.com, hedgethink.com, and writes regularly for intelligenthq.com, socialmediacouncil.eu. Hernaldo was born in Spain and finally settled in London, United Kingdom, after a few years of personal growth. Hernaldo finished his Journalism bachelor degree in the University of Seville, Spain, and began working as reporter in the newspaper, Europa Sur, writing about Politics and Society. He also worked as community manager and marketing advisor in Los Barrios, Spain. Innovation, technology, politics and economy are his main interests, with special focus on new trends and ethical projects. He enjoys finding himself getting lost in words, explaining what he understands from the world and helping others. Besides a journalist he is also a thinker and proactive in digital transformation strategies. Knowledge and ideas have no limits.