One of the most effective ways of enhancing your forex trading know-how and get a few new ideas is to read a couple of books about trading. Yet, with so many titles on the (online) bookshelves, it can be hard to know where to begin. To help you on your way, we have compiled a shortlist of what we consider to be some of the most useful books for enhancing every aspect of your trading knowledge and approach, including trading psychology, strategy, and analysis techniques.
Best for Those New to Forex Trading
Enhancing Trader Performance: Proven Strategies from the Cutting Edge of Trading Psychology
Dr. Brett Steenbarger (Wiley Trading)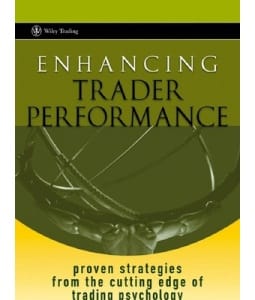 Dr. Brett Steenbarger knows from experience about the challenges traders face. He knows how you can meet those challenges through performance and psychological strategies. In his book, Enhancing Trader Performance, Steenbarger demonstrates how to transform talent into trading skill. He does this through a structured process of expertise development and reveals how this approach can help you achieve market success.
The FX Bootcamp Guide to Strategic and Tactical Forex Trading
Wayne McDonell (Wiley Trading)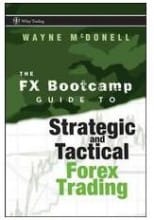 Wayne McDonell, Chief Currency Coach at FX Bootcamp has compiled a straightforward guide to trading in today's Forex market. He demonstrates how individuals can make successful trades and explains how to combine popular technical indicators to formulate a market strategy. His book outlines a tactical trading plan and along the way he discusses the challenges that a Forex trader faces, such as greed, fear, loss, and isolation.
Best for Developing a System
Trade Your Way to Financial Freedom
Van K. Tharp (McGraw Hill)
This second edition bestseller gives traders an edge in today's market. Tharp addresses all concerns of the market environment and includes his new 17-step trading model. The book features updated examples and charts, addresses reward to risk multiples and includes insightful interviews with top traders.
The Candlestick Course
Steve Nison (Marketplace)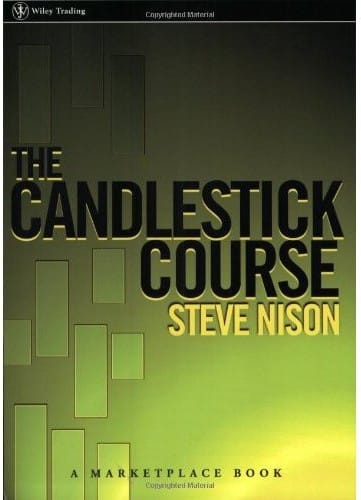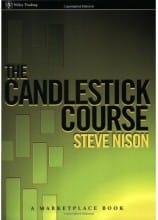 Nison introduced the candlestick technique to the West through two previous bestselling books. In The Candlestick Course, Nison explains patterns of varying complexity and tests the reader's knowledge with quizzes, Q&As, and intensive examples. In accessible and easy-to-understand language, this book offers expert instruction on the practical applications of candlestick charting to give every level of trader a complete understanding of this analysis technique.
New Concepts in Technical Trading Systems
J. Welles Wilder Jr.(Trend Research)
This fully illustrated, how-to book presents six original and definitive technical trading systems. It is based on the premise that no single technical trading system makes consistent profits in both strong directional markets and non-directional congestion markets.
Best for Technical Analysis
Technical Analysis of the Financial Markets: A Comprehensive Guide to Trading Methods and Applications
John J. Murphy (New York Institute of Finance)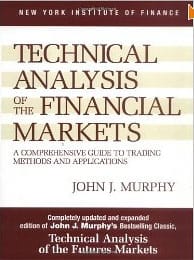 For both beginners and experienced traders alike, Murphy describes the concepts of technical analysis and their applications and interprets the role of the technical forecasters explaining how they apply their techniques to the financial markets. This book is a great introduction to technical and fundamental analysis, and also serves as a gateway book to other useful sources of knowledge.
Intermarket Analysis: Profiting From Global Market Relationships
By John J. Murphy (New York Institute of Finance)
In this look at intermarket analysis, Murphy dissects global relationships between equities, bonds, currencies, and commodities and lays out an irrefutable case for intermarket analysis written in plain English. He cuts through conflicting economic news and views expressed each day to provide a clear picture of the here and now.
Day Trading and Swing Trading the Currency Market: Technical and Fundamental Strategies to Profit from Market Moves
Kathy Lien (Wiley Trading)
In this second edition, Lien provides a variety of technical and fundamental profit–making strategies for trading the currency market. She describes time–tested technical and fundamental strategies that can be used to compete with top traders as well as more fundamentally–oriented strategies involving intermarket relationships, interest rate differentials, option volatility, news events, and central bank intervention.
Best for Trading Psychology
The Disciplined Trader: Developing Winning Attitudes
Mark Douglas (Prentice Hall)
Douglas cites that successful trading is 80% psychological and 20% methodological. He deems emotion as the enemy of successful trading. In this book, Douglas explains that with a modest amount of knowledge of fundamental and technical information, traders who are in psychological control will succeed within the trading environment.
Trading in the Zone
Mark Douglas (Prentice Hall)
Mark Douglas picks up where The Disciplined Trader left off with his follow up book Trading in The Zone. Here, he bridges the gap between thinking that the market is doing something to actually making a trade. This book is designed to give readers insight and understanding of themselves and insight into the nature of trading that will earn constant success.
Best for Delving Into the Minds of Top Traders
The New Market Wizards: Conversations with America's Top Traders
Jack D. Schwager (HarperCollins)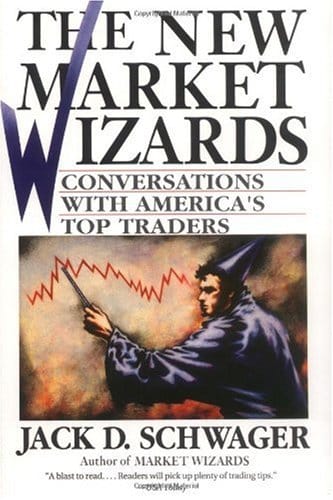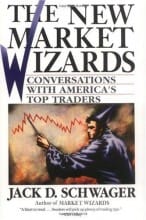 In the sequel to his best-selling trader interview compendium Market Wizards, Jack Schwager serves up practical advice on investing sourced from some of the most prestigious Wall Street professionals. He gives inside stories of both outstanding successes and self-inflicted failures experienced by some of the biggest traders and investors in the game. Jack Schwager demonstrates that how even small investors can avoid pitfalls and make the most of their money.
Millionaire Traders
Kathy Lien and Boris Schlossberg (Wiley Trading)
Lien and Schlossberg collaborate to present theory of how to beat Wall Street at its own game. Millionaire Traders meets twelve ordinary individuals who have transformed themselves into highly successful traders. Their insights and practical advice focus on equities, the futures of foreign exchange and examines the paths they've taken to make considerable profits. This book offers a variety of strategies that can be used to make money in today's financial markets.