In an attempt to perhaps wrestle the 'SOCIAL' in forex trading away from Etoro, ZuluTrade.com, the largest social Forex autotrading platform, which enables users to follow and copy successful traders' performance, announced  their partnership with Colmex Pro, one of the leading global providers of Forex trading. ZuluTrade is headquartered in Athens, Greece, with branch offices in New York, Hong Kong and Shanghai.
"compliance, professionalism and integrity come before profit"
Colmex Pro has built a reputation as a leading financial services provider around a prime brokerage model based on its offering of advanced trading tools, professional customer support and a secure trading environment that, along with its long standing relationship with top tier global banks, enable it to provide competitive pricing and superior quality of execution. Its rigorous code of business values and employee conduct help Colmex Pro keep true to its motto that "compliance, professionalism and integrity come before profit" and create an unmatched sense of trust with its clients.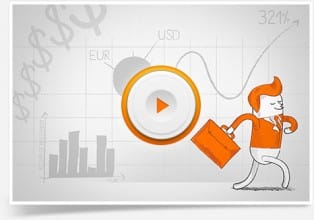 Combining algorithmic Forex trading ranking with a social decision element, ZuluTrade enables its collaborating brokers' clients to follow the performance of successful currency traders and automatically copy their trades, taking advantage of both the experts' strategies and the cumulative knowledge of a thriving Forex trading community. ZuluTrade's massive amount of trading data is transformed into accessible rankings by a proprietary algorithm while advanced filters and account management tools enable auto-traders to choose the traders they wish to follow and customize their trading behavior according to their own specific needs. Participation in ZuluTrade requires no third-party wire transfers or minimum investment; traders keep and manage their funds in their personal brokerage accounts at all times.
"We are very happy to have Colmex Pro join our platform." said Leon Yohai, founder and CEO of ZuluTrade. "Its strict adherence to regulatory standards and extra measures to safeguard clients' funds make Colmex Pro a natural addition to our list of elite collaborating brokers. Colmex Pro's commitment to offer their clients the finest tools available to successfully execute online trading will be boosted immensely by ZuluTrade's platform, the best autotrading solution in the Forex industry."
Now executing trades from clients in 183 countries for almost 70,000 live accounts, ZuluTrade is the world leading online and mobile Forex autotrading platform, with a dedicated site in 28 languages, a desktop Widget and native applications for iOS and Android environments.