The euphoric rally of U.S. stock markets is sustainable through 2018, forecasts a leading global analyst at one of the world's largest independent financial advisory organizations.
Tom Elliot, deVere Group's International Investment Strategist, is speaking after America's leading market indices – the Dow, S&P, and Nasdaq – finished at a record high following the end of the government shutdown.
Mr Elliott comments: "There's been almost continual chatter in recent weeks on Wall Street and beyond about the current melt-up, before a forthcoming meltdown. It supposes that we're experiencing the last euphoric rally in an asset class bull market, before the collapse.
"Whilst, it's true that Wall Street is the most overvalued of the major stock markets, I am sceptical about an imminent collapse. Where would it be coming from? The only real risk is that bank account rates or bond yields rise sufficiently to persuade investors to sell shares and invest in risk-free assets.
"But with the inflation so low and the Fed being so cautious, I don't see that happening any time soon. Another trigger for a sell-off might be a U.S. recession. But again, no evidence of one around the corner."
He continues: "U.S. stock markets are likely to be supported by continuing strong corporate earnings growth, limiting any pull-back in share prices. The weak dollar boosts export earnings, while strong consumer confidence supports domestic-focused sectors.
"Tax cuts will be a net benefit to U.S. corporate earnings, but the impact of changes to the tax code on individual sectors is as yet unpredictable. Fourth quarter earnings statements and outlook comments being reported shortly will hopefully offer clues."
Mr Elliott concludes: "Against this backdrop, I believe that the current rally is sustainable through 2018, with the worst scenario perhaps being a strong early part of the year, followed by consolidation -with minimal gains- over the rest of the year."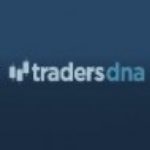 tradersdna is a new digital source for retail and institutional Forex traders, industry leaders and capital market players offering useful resources, research, the latest breaking information, news, Forex PR, and receive an in-depth analysis of latest events.