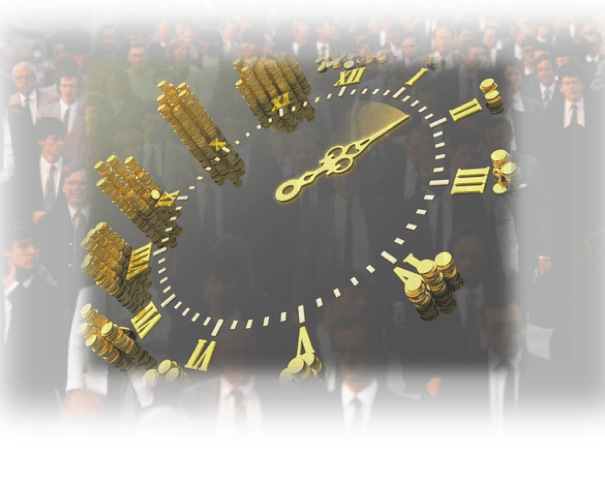 Equity crowdfunding, also known as crowd investing, is a growing and constantly evolving substitute for companies that would like to sell equity in small quantities to a larger number of investors via online platforms. It was ten years ago when equity funding was introduced in the US and is still a rather fresh crowdfunding alternative. The chief objectives of these and previous crowdfunding platforms was to aid charitable companies, NGOs and artists to finance their projects by making them known to other investors and stakeholders which is known as the (crowd), through online platforms.
Today we observe steady growth in crowdfunding, with major growth in specific industries.
Source: Crowdfunding popularity surged in 2013 (infographic), Inc. 
Thus, there was this influx of online crowdfunding platforms which were set up in between 2000 and 2010, platforms like Kickstarter (2009) and ArtistShare (2000). Compared to the traditional contribution processes associated with crowdfunding, equity crowdfunding is still under the regulatory microscope and a number of barriers. This is mainly due to the fact that soliciting funding and investments from the general public is illegal. That is, unless there has been a prospectus filed with the concerned securities authorities.
In April 2012, US President Barack Obama made a conscious effort to smoothen the process of investing in the US by approving the JOBS Act legislation, which (a variety of different rules and regulations) permits equity crowdfunding platforms to crowdsource a year ago. And as a direct result, there have been a number of new and old platforms which have emerged strongly. Mentioned below are some of the top equity crowdfunding platforms you can use:
Crowd Cube
Crowd Cube was launched back in 2011 by a UK-based company. Crowd Cube is considered to be a strong platform and is used widely across Europe. The platform's main developers are Luke Lang and Daren Westlake and since its advent, 30 enterprises have successfully been able to generate equity using Crowd Cube.
Grow VC
Grow VC, which stands for Grow Venture Community, is a worldwide crowdfunding online platform providing an active crowdfunding community amidst a number of entrepreneurs and investors. The main focus of the platform is to aid start-ups to create their teams and generate funds which can run up to $1 million.
Grow VC defines itself as an encompassing and expanding ecosystem nurturing entrepreneurs and allowing them to connect with other experts, new team players, funders and with new clients and partners. In the Grow VC community, clients and members are responsible for building their own profiles. However, whatever they do is tracked. Today, Grow VC has more than 50 employees with its headquarters situated in Hong Kong.
Kickstarter
Kickstarter is another equity crowdfunding platform which encourages creative projects to emerge via donations and funding. The project can be anything, for example there can be an art installation, an innovative watch or a music album. However, Kickstarter is not meant for business causes, charities, and personal financing. And over the years, the online platform has experienced tremendous growth.
Indiegogo
While Kickstarter focuses more on creative projects which have to be first approved on the website, Indiegogo encourages fundraising campaigns for almost everything, including music, personal finance, hobbyists and charities. However, it is not meant for investments and due to their heightened flexibility, they have progressed extremely well and grown considerably.
Crowdfunder
Crowdfunder is an excellent online platform for generating investments (no rewards) and is considered to have the largest number of investors of any platform. On top of that, it is a rapidly growing company. Gaining immense popularity, the company also featured on Fox News as a top-notch crowdfunding company primarily because a story pertaining to another company which exited Crowdfunder with $2 billion.
RocketHub
RocketHub operate a powerful donation-based crowdfunding platform for a number of creative and curative projects. The thing that is unique about this online crowdfunding platform is their FuelPad and LaunchPad programs which significantly aid campaign owners and marketing/ promotion partners to interconnect with each other, allowing them collaborate to form successful techniques for the promotion of the campaign.
Crowdrise
Crowdrise is another crowdfunding platform which solely operates for causes and charities. Moreover, they have managed to successful attract a number of community do-gooders to work towards inspiring needs and causes for the betterment of the world.
Somolend
Somolend is a website designed for small business lending. Based in the US, Somolend provides qualified small businesses with debt-based funding and investments cope with their operations and revenue. The equity funder has also teamed up with banks to give out loans as well being instrumental in providing help for businesses to employ their family members and friends. Having Midwest roots along with a driven and commanding founder who was also a strong participant in the JOBS Act legislation, the company had expanded into different cities and states in the US.
Appbackr
As the name suggests, this is a platform which encourages talented developers to come and get the funding they require to design and develop promising smartphone applications. They provide initial funding for developers to get their projects off the ground.
Invested.in 
In order to use the services of Invested.in, it is imperative that you create your own crowdfunding community to support the contributions based fund generating for a particular group or niche in the market. Based in Venice, California, Invested.in is a top-notch white label software tools provider to help you start and grow your own business.
So, these are some of the best equity crowdfunding platforms you can go to for fulfilling the requirements of your project or small business.