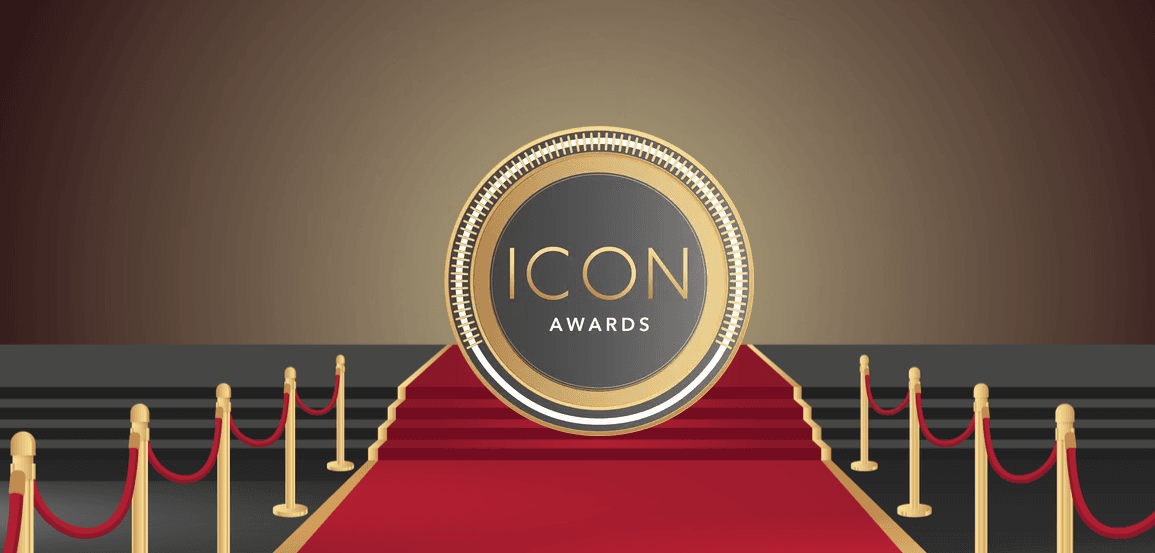 The launch of the ICON Awards has just been announced: the world's first celebration and platform for the best and brightest in blockchain projects. The ICON awards single out the best ICO projects from around the world, looking to reward talent and success with international recognition.
Founders Clara Florey of DisPRupter PR and Adam Hill of ICOSofa came up with the idea to recognise and celebrate – through public voting and not so-called experts – the best ICOs running globally. They are joined by an in international team of professionals working in this area including Jillian Godsil (Dublin), Peter Kristensen (Florida) Pedro Borges (Sao Paulo) and Oliver Cheatham (New York).
Florey explains: "In this fast-moving world of ICOs there was nothing to mark the success of projects in a professional sense. Yes, there is the capital raised – always a good sign. Yes, there were any number of rating sites, but it seems as if the experts could be persuaded to rate favourites."
The ICON Awards is the most transparent and immutable way for individual investors, partners, suppliers and fans to vote for the best crypto projects and people without any 'expert' interference. In short, its participatory democracy at work.
The Categories
There are 20 different ICON categories in total:
Finance;
Healthcare;
Energy/Utilities;
Gaming AR/VR/Entertainment
Media/Content/Advertising
Social Networks
Commerce/Retail
Education/Music/Arts
Social Impact
Charity
Professional Services
Security/Identity/Verification
ICO Advisor (individual)
Marketing Campaign
Funds
Consultancy (company)
The CEO
Young CEO (under 30)
B2B
Finally, there is one more reward to be awarded at the ceremony, though is reserved for the most voted ICO overall. The fortunate winner will take home the most prestigious award of all: The ICON, 2018.
For those companies that might be interested in participating, entry costs only goes up for £150 per project and category. A small fee to pay for such an opportunity to boost their project's reach.
Current sponsors include Mogu , ICOSofa, Akoin, JOINto, Blocknubie, C6 Advisors and Cloutel, but more will be announced as the night of the awards ceremony gets closer.
The ICON Awards will be held on December 7 th in London. Hosted by a celebrity mystery guest, the inaugural ICON Awards Ceremony will be a glamorous affair with the who's who of crypto rubbing shoulders in a sophisticated mystery location in London.
The ICON Awards will be live streamed globally. 20 Awards will be given out including the ultimate ICON Winner. Tickets are limited and priced at £1,750 for a table of ten or £225 for an individual ticket and can be purchased here.