After several years of economic gloom, the UK economy finally seems to be picking up, pushing up the value of the pound against the US dollar. A recent string of better-than-expected economic data from the UK has fuelled the rally, which has been given further momentum by a positive surprise on the July PMI Construction report.
The PMI Construction number, which reflects the health of the UK's construction industry, is at its highest level since June 2010 (58.4) at 57.0. This was well in excess of the consensus forecast, which predicted a more modest rise from 51.0 to 51.5. The rise has been largely attributed to a surge in demand in the residential sector for new homes, indicating that confidence in the UK economy is on the rise. This follows on from yesterday's release of the PMI manufacturing report, which also showed strong growth.
Although this data suggests that the UK economy is recovering more quickly than had been anticipated, uncertainty lingers over the next policy moves from the Bank of England. After the disappointment of yesterday's policy meeting, in which the announcement of the central bank's hotly-anticipated plans to get Britain's economy back on track were postponed yet again, investors are now looking to August 7, when the BoE will clarify its "forward guidance" intentions in the context of the Bank's inflation report.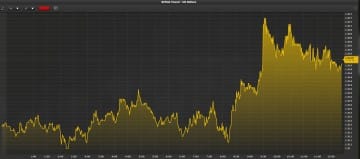 Upon the release of the report, the GBPUSD rallied to $1.5176 from a low of $1.5146, just below the daily high of $1.5179, and had settled down to 1.5148 at the time of writing. However, these gains could be threatened by the release of the US Nonfarm Payroll number later today, which is widely expected to be in excess of consensus forecasts.