Abu Dhabi based elite broker, Finior Capital, has just launched its trilingual website and is now ready to accept registrations from professional traders and investors for high-end trading. Established by leading experts in the financial industry, Finior Capital is one of the first brokerage houses licensed by the Abu Dhabi Global Market (ADGM) and regulated by the Financial Services Regulatory Authority.
The firm is helmed by the appointed CEO, Mr. Mehdi Chennour, who is leading a team of professionals with years of experience in the industry. Mr. Chennour, previously head of operations at Blackwell Global, and his experienced team of financial professionals will be bringing Finior Capital up to speed. The team have over 10 years of experience in key positions in many European, Middle Eastern and Asian financial institutions including PhillipCapital and ADSS.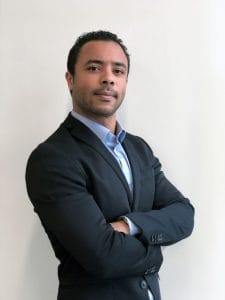 "Finior Capital has been designed to offer innovative investment solutions for professional traders -leaving a global footprint of client satisfaction worldwide," Mr. Chennour states about the broker and adds, "Every day, we take a step forward, presenting advanced technology and high standard services. We intend to continue taking progressive steps forward as we expand our offerings and as the years' plans unfold."
Lijun Zhu, chairman of the board of Finior Capital says, "We are grateful to have Mr. Mehdi Chennour to help us execute our growth plans. We are committed to investing significant resources into his strategy for our business".
Given the broker's location, investors from the Persian Gulf region will have the privilege of being within close proximity to the premises and will be able to make direct wire transfer deposits and withdrawals from their local banks.
The broker has announced that it will offer trading on Metaquotes newest platform, MT5, on desktop, web and mobile. In addition, Finior Capital will use LD4 direct connections to ensure steady connectivity and low latency and has partnered with Tier 1 banks, through which traders will be able to make direct deposits into their accounts. One of Finior Capital's unique offerings to their professional traders is the raw spreads on all their trading products.
Finior Capital is now live and ready to open its doors to professional traders.