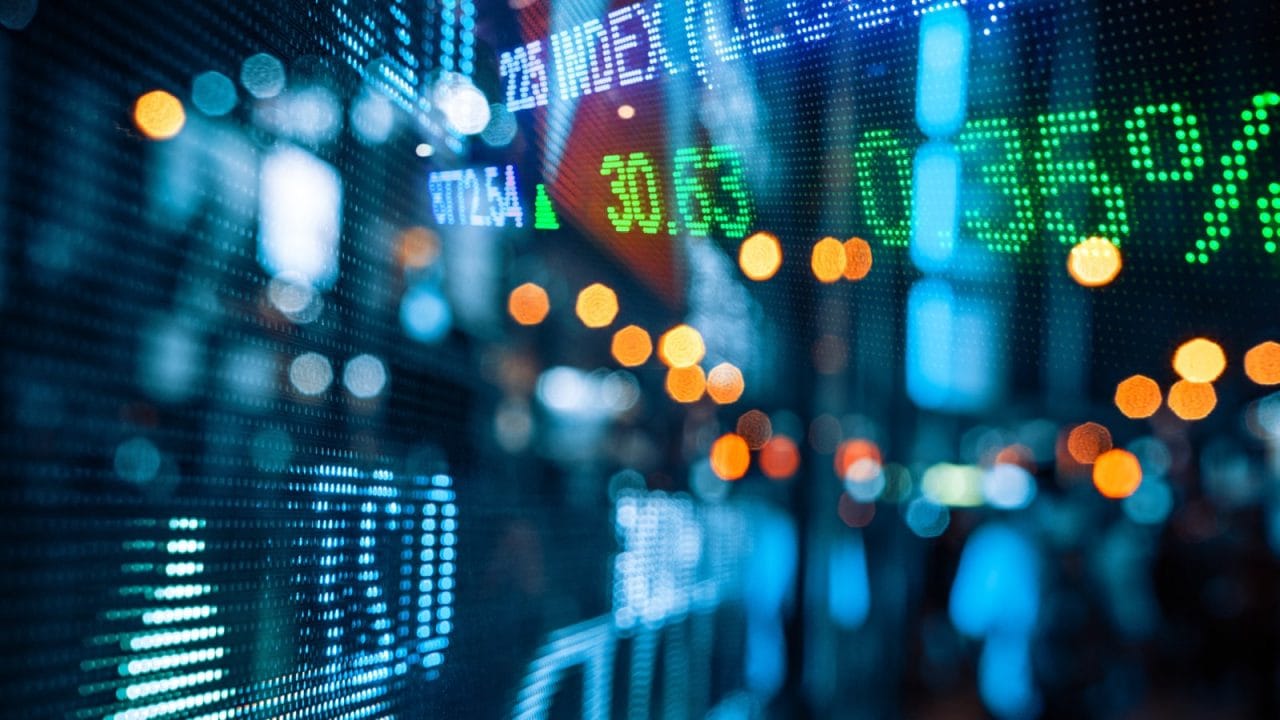 A declining number of European private equity exits are executed via listings as sponsors seek alternative routes amidst challenging wider market conditions, but the region still holds a promising pipeline of expected deals. In a rather slow overall European IPO market so far this year, some of the main highlights have been private equity-related transactions including Permira's exit from German technology firm TeamViewer, Apollo's and Bpifrance's flotation of French glass packaging group Verallia, and KKR's listing of Swiss business service provider SoftwareONE.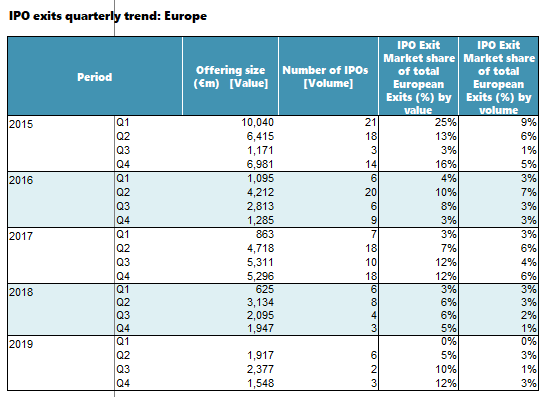 Private equity driven IPO activity in Europe is going down. According to Mergermarket data, the region has seen 11 IPO exits for a combined offering size of EUR 5.84bn so far into 2019. That compares with 21 deals for a combined EUR 7.80bn in full-year 2018, and 53 offerings worth a combined EUR 16.19bn the year before that. The development is partly due to lacklustre overall exit activity, including both listings and sales, over the past few years
A shrinking share of private equity exits is executed via floats, while the sale track is getting proportionally more common. Of the European private equity exits year-to-date, just 1.4% have been IPOs according to Mergermarket data, down from 2.1% in full-year 2018 and 4.8% in 2017
The development towards fewer private equity IPOs is pretty consistent across Europe, according to Mergermarket data. The London Stock Exchange has remained at – or close to – the top in both deal count and value terms, this year helped by the large exit IPOs of travel booking platform Trainline and watch retailer Watches of Switzerland. But activity is trending down on the LSE along with other major European exchanges
Gustav Sandstrom, Assistant Editor ECM at Mergermarket, commented: "European private equity firms increasingly shy away from exits via IPOs as tough market conditions force them to consider other options, but this camp has still generated some of the region's largest listings so far this year and an exciting range of private equity related potential floats remains in the pipeline."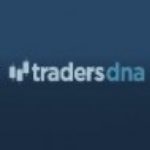 tradersdna is a new digital source for retail and institutional Forex traders, industry leaders and capital market players offering useful resources, research, the latest breaking information, news, Forex PR, and receive an in-depth analysis of latest events.