Although Twitter and LinkedIn remain the most widely used social networks for forex traders, there are many communities on Facebook that could be of great interest to online traders. The format of this platform makes it easy to share different kinds of information, particularly the fact that graphics can be displayed so prominently, lending itself well to the publishing of charts, for example. Among the Facebook pages that have the largest numbers of 'likes', most fall into one of the following categories: brokers, signals providers, online academies, and community forums.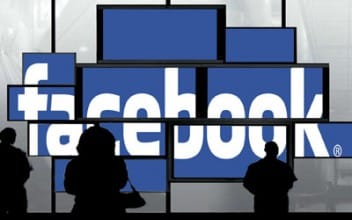 While the primary purpose of these pages is promotional, in order to draw traffic towards the main site, they are often good sources of content in themselves. By connecting with the most relevant ones, you can gather together a lot of useful information and links to content that you might otherwise miss out on with a traditional news feed. Due to the lack of size limitations, Facebook doesn't lend itself as well to being tucked away in a corner of a trading layout as Twitter, but it can be a useful source of information and ideas nonetheless, particularly if you are browsing your news feed on a smartphone for example.
eToro – 1,798,563 likes
As the largest social trading network in the world, eToro has been quicker than most to see the possibilities of social media, and Facebook in particular. Their posts often take the form of conversation-starters, rather than promotional announcements, and while there is plenty of content that is specific to forex trading, there are a lot of more general business and social media-related post here too. This makes it one of the more entertaining and useful pages for forex traders to connect with.
Instaforex – 1,155,961 likes
Instaforex are one of the biggest forex brokers in Asia, a market that seems to have adopted social media, and particularly Facebook, in greater numbers than any other. Unlike Xforex, instaforex largely steers clear of purely promotional posts, veering more towards conversation-starters and infographics related to online trading.
MT5 Forum – 905,909 likes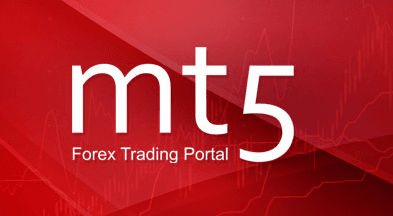 This Facebook page is an offshoot of the popular MT5 forum, which we covered in an earlier article. It largely exists as a social layer for this community for sharing pictures, infographics, and charts, rather than as a replacement for the forum itself.
Profit Forex Signal – 378,940 likes
As the name suggests, Profit Forex Signal is a signals provider for online forex traders, providing tradable suggestions in exchange for a monthly subscription fee. The Facebook page largely seems to exist to share information about the success of their recent trade suggestions, giving an indicator of what customers might expect if they sign up.
Free Forex Signal – 246,005 likes
Free Forex Signal offers actionable trade suggestions for free, and reports their successes via Facebook. At present, Facebook is too slow and inflexible to allow for copy trading within the platform, although it can form a useful adjunct to these services as a way of drawing traffic and building community.
Indian Forex – 407,245 likes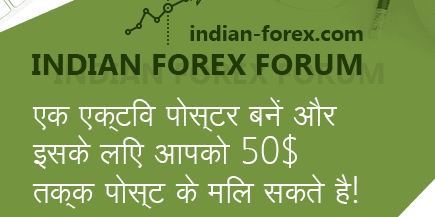 The Indian Forex Forum is the go-to place on the web for information and insight on currency pairs involving the Indian rupee (INR), particularly USD/INR. Their Facebook page largely consists of shareable memes, currency news, and forum highlights.
Forex Fund International – 133,530 likes
Forex Fund International is a fund management firm specialising in forex. Therefore, their Facebook page doesn't contain much in the way of content to interest online traders, aside from regular posts containing "words of wisdom" from some of the biggest names in the history of finance, economics, and philosophy.
Easy Forex – 93,028 likes
This company page for online forex broker Easy Forex provides regular news updates and discussions in a wide range of languages. Of particular interest is the 'daily outlook', which gives the lowdown on the previous day's trading activity and the things to look out for in the day ahead in bite-size, shareable form.
Forex Art Of War – 68,595 likes
As a promotional vehicle for Vance Williams' Forex Art of War training programme, this is a surprisingly useful page for traders, offering daily insights, videos and analysis from the author himself. It is also a good resource for links to useful articles and discussions of the economic events that are affecting price movements.
Forex School Online – 185,351 likes
Forex School Online is a training programme with a specific focus on the study of price action. The Facebook page is a very active community, and a deep resource of insights and discussions regarding trading strategy and analysis, with charts demonstrating the efficacy of the strategies espoused by the programme.
Forex Count – 54,439 likes
This page is primarily used by FX broker Forex Count to share news, analysis, and forecasts regarding the currency market, with abundant links to reports and articles from the company itself and the web as a whole.
FXCM US – 83,234 likes
The page for leading US broker FXCM has quite an educational bias, with plenty of tips for making better use of their platforms, links to online tutorials, and a liberal application of price charts to accompany their sometimes quite detailed posts about market-moving events.
OANDA – 60,867 likes
OANDA's company page is primarily a vehicle to drive traffic towards their blog, which hosts content such as daily and weekly market analysis, strategy guides, and opinion pieces. They also use it, in combination with their Twitter account, to make announcements about upcoming events, host online discussions, and act as a customer service channel.
Alpari UK – 15,945 likes
Forex broker Alpari's UK page contains a lot of promotional material, but is also populated with quite a lot of useful content, such as daily market report videos and links to articles on their website, such as morning bulletins, expert analysis, and weekly market previews.
Forex.com – 33,979 likes
Unlike the more broad-based approach of many brokers, Forex.com use their page almost exclusively to post technical analysis charts pertaining to recent market events, which makes it a useful page for any forex trader to have in their news feed.
Saxo Bank – 176,581 likes
Danish investment bank Saxo Bank, which offers online trading in a wide range of financial instruments including forex and CFDs, has a very active Facebook presence that is employed for a number of purposes. These include drawing traffic towards market analysis articles and opinion pieces on their TradingFloor website, and spreading the word about the wider activities of the company, its employees, and the Tinkoff-Saxo cycling team.