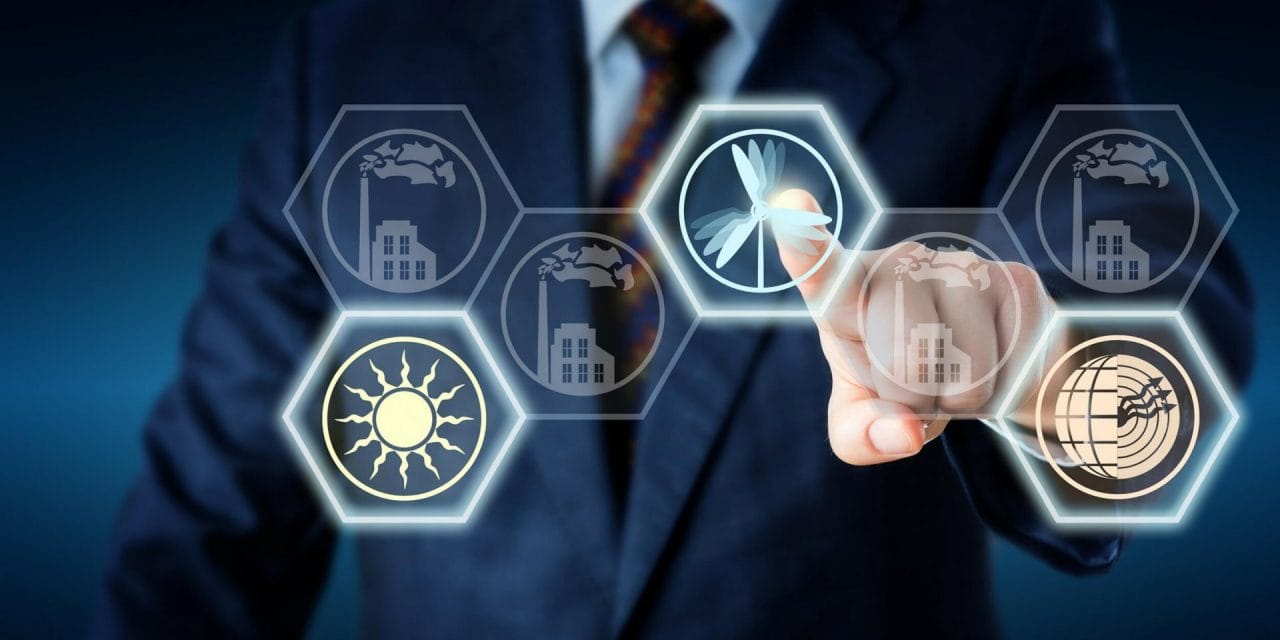 The Crypto-backed POWR Token Becomes An Essential Component For Trading Renewable Energy In A Peer-To-Peer Marketplace
Power Ledger the world's leading peer-to-peer marketplace for prosumers and consumers to trade renewable energy, has today unveiled a deeply innovative payment model for the future of trading within the sharing economy with the launch of their token-based system. The POWR token facilitates the direct trading of renewable energy between prosumers and consumers without the inclusion of industry intermediaries, and heralds a new era in the sharing economy.
The sharing economy centres on the unlocking of otherwise unused assets, and is growing rapidly. A recent research report published by Bank of America Merrill Lynch estimates the value of it is about $250bn (£190bn). Power Ledger, who joined in 2016 with their vision to create a marketplace for providers and customers to seamlessly interface with energy markets around the globe; buying, selling and swapping all sources of renewable energy has used technology to bring users together.
David Martin, Managing Director at Power Ledger said: "The global appetite for individuals to become self-sufficient in terms of the production and storing of energy is evident, but being able to trade surplus energy is key to enabling a local low carbon energy economy."
Digital technologies, like blockchain are a fundamental component in the future of the sharing economy. "The biggest barriers for a company operating in the shared economy across an international marketplace are payment and trust."
"We chose to utilise blockchain technology as it had the most potential to not only adapt the trading principles to the distributed ownership of energy resources, but its tamper-proof attributes bring much needed transparency to the economy," Martin continued.
Blockchain technology has the capability to deliver the speed, security and transparency of data required to settle and reconcile the millions of transactions between hundreds of thousands of traders across 5-minute trading intervals in which energy is produced and consumed.

Power Ledger's token, POWR, is fundamentally a protocol token and will not only provide access to the Ethereum-powered platform for users to purchase electricity with it (or through their local utility) and also act as a reward or incentive to electricity producers and consumers who settle their production and consumption through the PowerLedger platform.
Imagine an individual who has extra power from their solar panels that they don't need. A peer-to-peer marketplace, like Power Ledger, enables the prosumer to 'sell' the excess power into their local micro grid, which generates tokens for each kilowatt-hour provided. If, for some reason, they need more power than their solar panel can produce, due to prolonged cloudy weather for example, they can buy back kilowatt-hours using the same tokens from the micro grid. If they don't need to buy any additional renewable power, they can sell their tokens on a separate exchange to generate additional profit from their renewable energy sources.
As the world's largest peer-to-peer electricity trading marketplace, Power Ledger has been trialling their platform with commercial consumers, individuals and renewable generators since November 2016 and is nearing commercial deployment.
As Power Ledger's POWR token begins to proves itself capable of tracking an entire network's status without a central point of control, Martin wonders "how long it will be until we're paying for our next Uber with a token as well?"
For more information on Power Ledger and their Token Generation Event, visit https://powerledger.io/