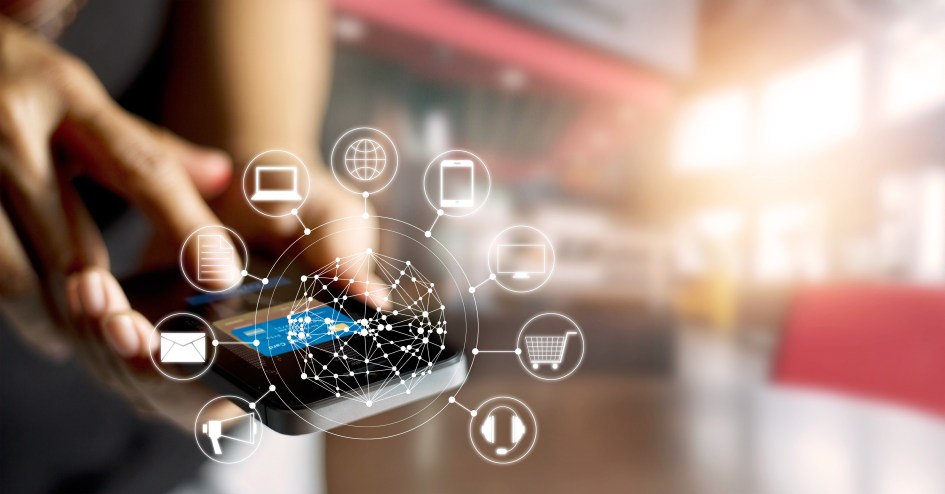 The pandemic had a twofold effect on the digital banking sector, as, alongside the unforeseen difficulties, it created new opportunities for growth and innovation.
The novel coronavirus has had an immense impact on a range of industries, including the digital banking sector. In parallel to the difficulties it posed, the unforeseen circumstances have opened up new opportunities for increasing industry security and enhancing customer experience, as well as accelerating further development of FinTech companies and the digital banking market itself.
Agne Selemonaitė, the deputy CEO at ConnectPay, has elaborated on the prospects the unexpected situation has created and how it will affect the digital banking landscape.
Increased industry security
Banks and other Financial Institutions (FIs) have been a major target for scammers since the start of the pandemic, as cyberattacks between February and April alone have spiked an astonishing 238 percent. The increased amount of threats has encouraged companies to face the situation head-on, revisit the AML and KYC procedures and implement additional safeguards to prevent data breach and protect their clients from fraudsters.
"Without a doubt, the pandemic put the industry's cyber resilience to the test, however, it also acted as a great incentive to reinforce current fraud prevention methods," said A. Selemonaitė. "Not to mention, putting more safeguards in place will benefit market players long after the crisis has blown over, as market players will be better equipped to deal with the constantly evolving digital threats." To combat pandemic-related threats themselves, ConnectPay has launched a payment verification app, adding an extra layer of security to its system and eliminating the risk of data breach due to third party system flaws.
Growth of digital payments market
The increase of digital payments usage amid the pandemic is well reflected in the e-commerce boom. Along with the World Health Organization (WHO), which encouraged going cashless, the crisis has had a significant stimulus to the growing amount of e-payments. In order to keep up with the spike in demand, developing more innovative solutions for the digital payments market moved up the list of priorities. A. Selemonaitė noted Sweden's example: amidst the uncertainty, Sweden's central bank signed an agreement to gain access to Eurosystem's TIPS platform, which will act as the basis for the country's own platform for instant payments.
"Sweden's approach shows that in order to be in a better spot to satisfy increasing demand for faster, more convenient services – you need to be proactive," Selemonaitė explained. "We follow this approach too: having realized our clients' needs for greater options amidst quarantine, we integrated more payment methods into our Merchant API, and aim to continue growing the selection. At times like these, you have to be able to quickly reiterate your priorities to adapt to the market's present needs."
Accelerating digital banking development
As brick & mortar establishments had to severely limit their working hours during  the lockdown, digital banking picked up the slack to accommodate the financial needs of people working from home. "These circumstances unveiled the true importance of taking a digital-first approach," she explained. "As the new wave of customers sieged the system, faster development of banking services took precedence."
In the US alone, over 45% have changed the way they bank amidst the crisis, and based on a European customer survey by McKinsey, there has been a 20% increase in digital engagement levels in parallel with a significant decrease in the use of cash. According to A. Selemonaitė, this shift to online will remain even after COVID-19, further accelerating digital market development.
Enhanced customer experience
According to McKinsey, customers, who are highly satisfied with their digital banking experience, are two-and-a-half times more likely to open new accounts with their existing bank than those who are just merely satisfied. Considering the growth of users, the aftermath of COVID-19 should continue down the path of developing simplified UX to attract and retain clientele.
"We regularly audit our website and keep close track of our customers' journey in an effort to streamline the process, driven by intuitive web design. Although requiring meticulous work, attentive and constant UX evaluation greatly benefits product credibility and client retention, for instance, our first UX update led to doubling our monthly conversions," said A. Selemonaitė. "Well-thought-out UX is greatly beneficial not only in terms of service convenience, but also in enhancing product credibility and attracting new audiences, therefore it is likely that we will see a more customer-focused approach in the post-crisis industry too."
Catalyst for FinTech companies
The '08 financial crisis gave a boost for the Fintech industry, as, at the time, people were losing trust in the system, and in legacy financial institutions. In the aftermath, some entrepreneurs parted ways with the concept of traditional banking, aiming to present the market with a more technologically sophisticated solution.
"The previous crisis accelerated the development of many Fintechs; this time, it could have an even greater impact due to the more pressing necessity for digitized solutions. Current situation affects RegTechs too, as they are reliant on innovative solutions that the FinTechs can develop," added A. Selemonaitė. "Recently, we collaborated with the Bank of Lithuania and leading FinTechs to develop a prototype of a solution, which will automate the reporting of FIs; this is a good example, how unfavorable circumstances tend to outline processes lacking efficiency, driving the need to innovate across interconnected sectors."
As countries are starting to ease lockdown restrictions and opening up borders, the real impact of the pandemic will become apparent.  That said, current circumstances will undoubtedly play a vital role in the future of digital banking.