Even to people who don't completely understand how cryptocurrency works, you would probably have heard about bitcoin, the world's largest and most popular form of crypto today. Not only is the token increasing in popularity every day, but it has also tremendously increased in price over the last decade, making more people start investing in it.
If you are also considering getting in on the bitcoin action, you will need to understand what digital wallets are and how to use one. That is where your bitcoin and cryptocurrencies will be stored. Your wallet can either be a digital or offline storage system, with each coming with its unique features and functionalities. 
In this article, we have outlined some options that allow you to store your bitcoin without fear. So keep reading to know about different wallet options and how to choose one that is best for you.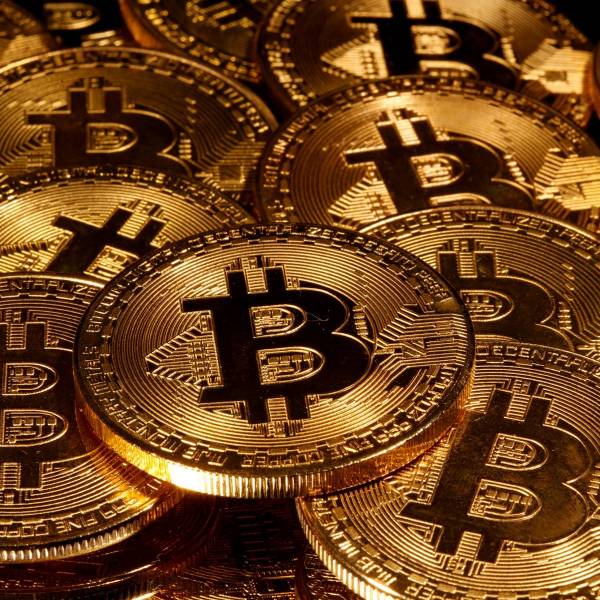 What Is A Bitcoin Or Cryptocurrency Wallet?
Consider this as the first step to using bitcoin or crypto. A bitcoin wallet works like your bank account. It allows you to receive bitcoins and other coins, store them, and also send them to others. Crypto wallets contain private keys; secret codes that allow you to gain access to your coins. That means if you lose your wallet, you may never have access to your coins again. 
A crypto or bitcoin wallet can be an app, website, or device that manages your private keys for you. 
Where Is The Safest Place To Store Your Bitcoin?
According to the bitcoin organization, it is recommended that you store your money in two separate wallets.  That is the hot spending wallet and the cold savings wallet.
Hot wallets are wallets that run on internet-connected devices like your mobile phone, computer, or tablet. Because these types of wallets work over the internet, they are not considered 100% secure. So it is recommended to always keep small to medium amounts of BTC in them. Think of it as the small everyday wallet you keep some cash, but not your life savings. 
The cold wallets, on the other hand, are small encrypted devices that allow you to download and carry your bitcoin and other cryptos with you. These wallets don't need any internet connection to work and are hence considered much secure than hot wallets. However, unlike hot wallets, cold wallets aren't free. They could cost as much as $100. Now, let's look at some types of these two categories of bitcoin wallets you can use to store your bitcoin.
Types of Wallet for Storing Bitcoin
#1: Desktop Wallet
These are also called software wallets. They are apps that run on your computer and store all your cryptos on your desktop computer. With this type of bitcoin wallet, you have complete control of your fund without worrying about losing your funds or having any third-party freezing them. But the security of such a wallet is also your full responsibility. You will need to secure and make sure your computer is always safe from malware. 
Some popular desktop wallets we can recommend include Bitcoin Core, Atomic Wallet, Electrum, and Exodus. 
#2: Web Wallets
This type of wallet offers a browser-based wallet you can use on your mobile phone or desktop but doesn't provide the full control that traditional desktop or mobile wallets offer. These are usually exchanges and brokerage sites that offer cryptos and provides you with web-based wallets. Web wallets are less secure because you don't have the private key. Someone else does. That can make you lose your money overnight if such an exchange or broker is not trustworthy. 
Some recommended web wallets include Robinhood and Coinbase. 
#3: Mobile Wallets
These are apps that run on your smartphone, helping you to store and manage your bitcoin. There are mobile wallets for Android and there are separate ones for iOS too. They are great for making face-to-face payments. However, just as it is with desktop wallets, you are also responsible for the security of the wallet. You will need to regularly back up your device to prevent losing your cash due to damage to your phone, theft, or loss of the phone. 
Popular mobile wallets are Bitcoin Wallet, Mycelium, and Green Address. Atomic Wallet and Exodus also have mobile versions of their crypto wallets. 
#4: Hardware Wallets
Hardware wallets mean that your cryptocurrency is stored on a piece of hardware like a USB stick or external hard drive. These wallets help you store your funds on a physical piece of device. These types of wallets are not common and can also be easily misplaced. But they are more secured than any other hot wallets mentioned above because they can't be exposed to malware so provide a more secure environment for your bitcoin. 
The only disadvantage here is that if you lose the physical wallet, you will forever lose the money stored in the hardware wallet. Some popular and recommended hardware wallets are Ledger and Trezor. 
#5: Paper Wallets
If you are worried about having your computer hacked and your funds in your water stolen, then a paper wallet might be the best option for you. However, you need to have enough knowledge about how it works before using it. That is why it is always reserved for highly advanced users only. You can use services like Wallet Generator or Bitcoin Paper Wallet to print paper wallets for Bitcoin. 
This type of wallet also offers an element of anonymity and allows you to transfer funds using just a seed phrase. However, there are many ways to get a paper wallet wrong – all of which can make you lose your funds totally. So be careful when choosing this wallet option.
#6: Physical Coins
This is another type of cold savings wallet for bitcoin. It provides the most tangible way of storing and transacting with bitcoin. These coins don't require internet connectivity, so they are not likely to suffer from online hacking or theft. You can also store the coins anywhere, hence increasing your option for storage. 
The disadvantage, however, is that the coins can be lost or stolen. And it involves additional costs to print the coins, which may take a fraction of your investment. 
Which Bitcoin Wallet Is Best For You?
There is no one-size-fits-all option when it comes to choosing the right bitcoin wallet. To find the best option for you means you need to understand the different options available and choose one based on your saving and spending habits. 
If you are a crypto trader who has lots of cryptocurrency assets, you can consider having a combination of hot wallets and cold wallets. Hot wallets will allow you to make quick trading or purchases while cold wallets will serve as a good option for saving your resources. 
How Do I Add Coins To A Bitcoin Wallet?
There is a couple of ways to go about this. You can either ask an acquaintance to share or go through an exchange to add funds to your wallet. But if you want a seamless experience, you should use Anycoin Direct. It is fast and very easy.
What Is A Bitcoin Address?
Consider this as the account number of your wallet. It is what you give to anyone that wants to send fund to you. The address is where the coins will be sent to. Make sure you verify your bitcoin address before giving it out to be credited with coins.