The landscape for online traders has been evolving rapidly in recent years, with the emergence of new trends and paradigms such as algorithmic trading, gamification, social trading, and most recently copy trading challenging the established trading platform orthodoxy. Copy trading is a natural progression from social trading, taking place on the same networks and using many of the same tools. In social trading platforms such as eToro's OpenBook and FXCM's TraderConnect, traders can make connections with other traders, much as they might on Facebook or Twitter. Once connected, they can see each others trades as they are placed, and also see the results of those trades when they are closed. This allows you to see what other traders are doing, and get ideas for your own trades.
What copy trading does is take the social trading model and make it possible to automatically copy the moves, in real-time, of traders that you choose to follow. This means that every time they make a trade, you will automatically make the same trade. In order to help you choose which traders to follow, you can see bios, the number of people that are currently copying their trades, descriptions of their strategies, and most important of all, a historical record of their returns. If you want to exactly mirror the fortunes of one trader, you can choose to copy just them, although this may prove to be a risky strategy, as if they get wiped out, then so will you. One method for spreading the risk is to diversify your copy trading portfolio to copy several traders at once. To avoid the risk of being over-exposed to several losses at once, you can split your account into fractions that reflect the number of traders that you are following, and set up your trade size ratios appropriately.
Making Trading Accessible
Perhaps the most revolutionary aspect of copy trading is that it lowers the bar for entry for new traders considerably. Using a standard online trading platform, traders need to undergo an in-depth process of education to learn all about analysis techniques, trade orders, strategy, leverage, and risk management before they can even make sense of the demo mode. With copy trading platforms, traders do not have to make their own trading decisions – they just have to piggy-back the trades of a more knowledgeable and experienced trader, and take the profits and losses as they come. While it would be unwise to enter into this without at least a decent understanding of subjects such as money management, trade orders, and leverage, the type of in-depth knowledge that you need to be successful on traditional online trading platforms is not strictly necessary.
Educational Benefits
While copy trading essentially means that you don't need to know much about the nuts and bolts of trading to make money from it, it can serve as an excellent educational tool for those who want to learn more about trading. It allows you to see how other traders operate at first hand, and gain an insight into the logic behind the strategies that they adopt. By comparing the results of copying a successful trader with the results of your own demo-mode trading, you can identify aspects of your strategy that could be improved upon, and gain some ideas as to how to do this.
Copy Trading vs Mutual Funds
In many ways, copy trading is similar to investing in a mutual fund, in that you are effectively giving other people your money to invest on your behalf, in the hope that they will make a better job of it than you would. However, there are several key differences between the two. Firstly, with copy trading, you can see exactly how your money is being invested, in real-time, whereas you do not get this depth of information about how the money you put into a mutual fund is being invested, and certainly not in as timely a fashion. Secondly, because you can see what is happening in real-time on a copy trading platform, you can essentially hire and fire the traders that are making investment decisions on your behalf as you see fit. So, if one of the hot-shot traders you are following gets onto a big losing streak, you don't have to be dragged down with them.
Benefits for Traders
While copy trading has obvious benefits for those who are copying other trades, it also holds an appeal for experienced, successful traders. As well as giving them the chance to burnish their reputation as a trader, it also gives them a potentially lucrative second income, as many services allow traders to earn money by selling their signals on a commission or subscription basis. This, in turn, gives them more money to invest in their trading activities, allowing them to multiply their earnings from trading over time in an exponential fashion.
Leading the Way
The copy trading revolution began with the launch of eToro's CopyTrader function for their social trading platform OpenBook. As the pioneers in this field, and more generally in social trading, eToro have established an early lead in the market and a model that others are striving to imitate. The success of eToro, which we documented last month on Traders DNA, has led to a rush of competitors aiming to offer something similar, but with enough of a twist to differentiate themselves. For example, OANDA's FXUnity social trading platform places the emphasis more firmly on education. Speaking to Forex Magnates last year, FXUnity product manager Alex Case explained "we're more than just a social networking platform. We want to provide intuitive tools for those beginners out there, not just a way of copying the mavens. We have developed unique instruments and features that are designed to provide a more intuitive way to learn about and act on currency movements. On fxUnity, users can trade currencies and while simultaneously weighing the market sentiment and connect and follow other traders."
A Different Approach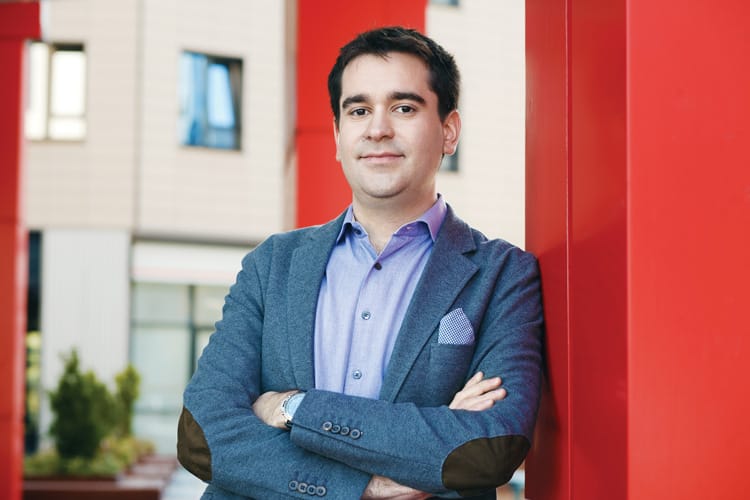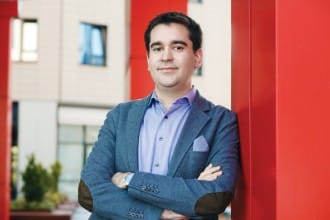 Another approach to social and copy trading comes from Tradeo, a broker-independent social layer for existing trading platforms, specifically Metatrader 4. In an interview with Forex Magnates, Tradeo CEO Jonathan Adest (pictured) stated "When you're new to the market, you need help, information and guidance. Up until now, trading has been lonely; users sifting through lots of information trying to make smart decisions. Tradeo isn't here to replace trading platforms or brokers. We're a Social layer on top of the existing market model offering users a lot of information that didn't exist before".
The Future of Online Trading?
Other firms offering variations on the copy trading and social trading theme include ZuluTrade, FXCM, FX Copy, Currensee, and TraDesto. With the field growing at such a rapid pace, and every broker and platform provider looking to get in on the action, we could see a situation in a year or two where social and copy trading becomes the dominant form of trading for online investors, particularly those that are interested in the markets but don't have the time or expertise to research and make their own trades.