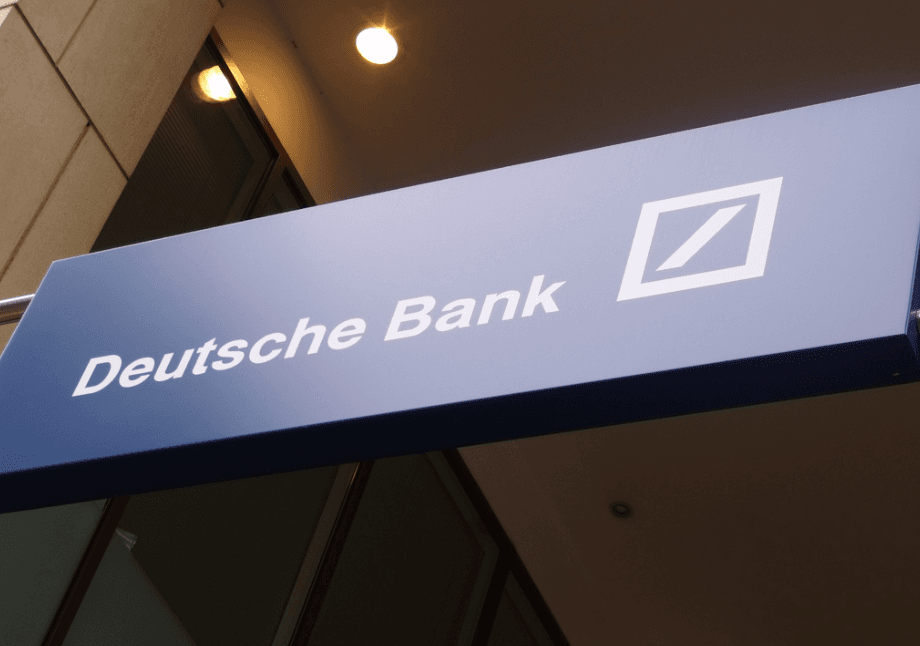 In a late-night announcement last week, Deutsche Bank shocked investors with a warning that it will lose €6.2 billion in the third quarter — a record loss for the big bank and a far cry from forecasts that showed a €1 billion profit.
What's going on?
There are several questions investors had when hearing the news, but the one question likely at the forefront of their minds was how this happened.
Germany's biggest bank blamed €5.8 billion in impairment charges, including "impairment of all goodwill and certain intangibles in Corporate Banking & Securities (CB&S) and Private & Business Clients (PBC)," for the unexpected loss.
There was also an impairment charge of €0.6 billion for its 19.99% stake in Hua Xia Bank Co. Ltd., a stake it no longer considers strategic due to the ongoing economic issues in China.
The bank set aside €1.2 billion for litigation provisions and warned that "final litigation provisions in the quarter may be affected by further events before we finalize and report third quarter results."
What all this means
New chief executive John Cryan has only been at the helm of Deutsche Bank since July, replacing Anshu Jain, but he's ready to shake things up and do it quickly. This announcement is likely along those lines.
In an effort to get rid of assets, exit countries where it's no longer strategic and cutting a quarter of the bank's staff, Cryan is trying to turn the bank into a leaner, meaner competitor. This is especially important, as U.S. banks are becoming more of a threat to Europe.
Even so, it's still a blow to Germany, considering the most recent news on Volkswagen. Europe's largest economy is already feeling the pain from a slowdown in emerging markets as exports plunged in August by 5.2%, the biggest decline since the financial crisis hit in 2009. This is not a good sign for a country that relies heavily on exports and other international businesses.
Going forward
Because most of the impairment writedown is on goodwill, it doesn't affect the bank's capital position at all. This is the silver lining in the announcement. As Cryan continues his swift changes to the bank's operations, we'll likely see an uptick in efficiency.
However, litigation will continue to be a monkey on the bank's back, as it has been for the entire industry since the financial crisis. The bank also warned investors that it may cut or drop its dividends in 2015, something it hasn't done since 2009.
One piece of good news for investors: Cryan isn't about to let bonuses get in the way of his plans. In a memo, he wrote:
"While compensation considerations are not based on this year's financial results alone, our shareholders will rightly expect employees to share something of the burden."
Conclusion
While Deutsche Bank has been the last of the big European banks to slim down, the recent news, while a negative surprise, isn't the end of Deutsche Bank. On the contrary, Cryan seems to be onto something and it's likely that we'll see a much better, more efficient Deutsche Bank on the horizon. anyoption, the world leading regulated binary options trading platform.
At anyoption, traders can invest and trade in the global markets by predicting the movement of stock market traded underlying assets – Commodities, Indexes, Stocks and Forex currency pairs. The trading platform is intuitively designed allowing anyone to trade regardless of prior experience or knowledge of the stock markets.
anyoption is a fully regulated trading platform that adheres to the strictest regulation standards set forth by CYSEC .
anyoption offers over 100 derivatives to trade binary options and a suite of trading products that can be used by professional traders and beginners alike. Trade using up and down "Call or Put" options, trade in real-time with "Binary 0-100" dynamic speed trading, trade weekly options trading with "One Touch", or buy & sell options with "Option +".
With anyoption traders can be logged in anywhere any time, from their PC, laptop or mobile device. anyoption provides a dedicated mobile trading application for both Android and iOS devices.
anyoption we believes that education is the key to successful trading. Traders invest with with anyoption because of the unique trading platform and their wide range of educational tools and resources. The anyoption binary options academy, library of educational articles and one of a kind trading blog make anyoption a hub of knowledge for beginner and advanced traders alike.
anyoption advise new customers to get themselves familiar with the different trading tools, as well as with the risk involved. With 24/7 support and a dedicated account manage anyoption stands out from other binary option brokers as an industry leader.