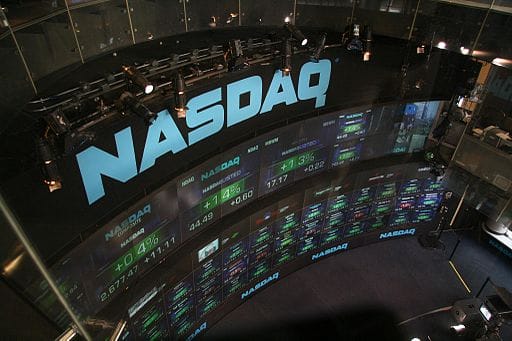 US stocks rallied for a third consecutive day on Wednesday, as investors turned their attention to the final day of Federal Reserve meetings ahead of a highly anticipated rate-hike.
US stocks posted healthy gains Wednesday morning, with the Dow Jones Industrial Average rallying as much as 160 points. The benchmark gauge posted back-to-back triple digit gains at the start of the week.
The S&P 500 Index and Nasdaq Composite were also trading higher.
European stocks advanced across the board after snapping a five-day losing streak on Tuesday. All of Europe's major averages reported gains, led by a 1% advance for London's FTSE 100 Index. The pan-European STOXX 600 Index climbed 0.8% on Wednesday after adding nearly 3% in the previous session.
Asian stocks also rebounded from a sharp selloff. Tokyo's Nikkei 225 Index surged more than 480 points or 2.6% on Wednesday. Hong Kong's Hang Seng Index also climbed 427 points or 2%. The Shanghai Composite Index posted a gain of 0.2%.
In currency news, the US dollar was seen treading water ahead of the Federal Reserve's policy announcement, as investors digested market volatility and turmoil in the credit markets. The dollar index, a weighted average of the US currency against a basket of global peers, was virtually unchanged Wednesday morning. The greenback has been down around 2.5% for most of the month on profit-taking.
A Federal Reserve rate-hike is expected to bolster the greenback across the board. Rate tightening is also expected to weigh on global stocks, which aren't expected to regain 2015 highs this year. Last month global investment bank Goldman Sachs tipped the US dollar as its best trade for 2016. This could mean trouble for US corporations operating overseas.
In commodities, oil prices were back in negative territory after rebounding on Tuesday. The West Texas Intermediate (WTI) benchmark for US crude settled down 70 cents or 1.9% at $36.65 a barrel on the New York Mercantile Exchange.
Global benchmark Brent crude fell 92 cents or 2.4% to $37.53 barrel on ICE Futures Europe.
Market volatility created strong demand for gold and other precious metals on Wednesday. Gold for February delivery surged $14 or 1.3% to $1,075.60 per ounce, its highest level in two weeks. Silver futures also climbed 35 cents or 2.5% to $14.12 per ounce. Platinum spot was also supported, climbing $21.51 or 2.5% to $876.92 per ounce.