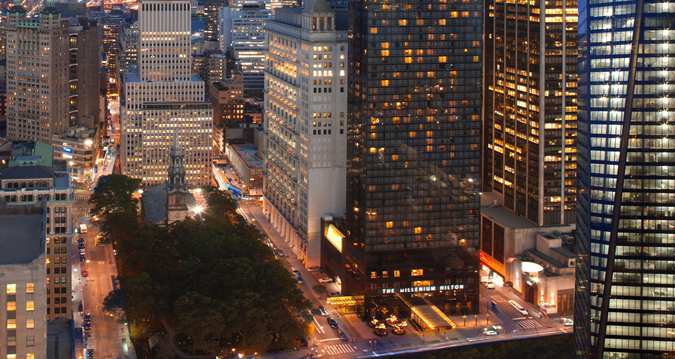 The US dollar was back on its heels Thursday, as the Federal Reserve indicated that interest rates are unlikely to rise in June, while a deluge of mixed economic data raised doubts about the recovery.
The US dollar index, a trade-weighted average of the greenback against six currencies, tumbled to a daily low of 94.97. It would later consolidate around 95.30, declining 0.15 percent. The US dollar index had increased in each of the past three days amid escalating tensions over the Greece bailout situation.
The  USdollar lost some ground against the euro, but remained well supported. The EUR/USD climbed 0.2% to 1.1109. The pair faces near-term support at 1.1052 and resistance at 1.1145.
The British pound soared on Thursday, climbing around 120 pips against the dollar. The GBP/USD consolidated at 1.5661, advancing 0.8%. The pair is looking to test the 1.5711 resistance. On the downside, support is likely found at 1.5475.
The greenback was on its heels after the minutes of the April FOMC meeting minutes revealed that policymakers were unlikely to adjust interest rates in June. While officials expressed confidence that inflation would eventually reach its target of 2%, economic data available in June probably wouldn't be convincing enough to warrant a rate increase. The Fed has held interest rates at a record low of 0% to 0.25% since December 2008. Fed members expect only a modest adjustment to the federal funds rate this year, based on latest projections.
In economic data, US existing home sales declined unexpectedly in April, cooling expectations for a broad pickup in housing activity. Existing home sales fell 3.3% to a seasonally adjusted 5.04 million, the National Association of Realtors reported on Thursday. Economists forecast a 1% gain after existing home sales surged 6.5% the month before.
Separately, Markit Group said US manufacturing activity cooled to a 16-month low in May, as new orders rose at the slowest rate in nearly a year-and-a-half. Markit's preliminary manufacturing PMI fell to 53.8 in May from 54.1 in April.
Despite the decline, job creation remained elevated in May, suggesting the labour market was on solid footing following unexpected weakness in March.
The Labor Department on Thursday said US jobless claims rose by 10,000 in the week ended May 16, but that the underlying trend continued to show improvement. Jobless claims have been below 300,000 for 11 straight weeks.