Horizon Software (Horizon), a leading provider of electronic trading solutions and algorithmic technology, announced its full capacity to support covered warrants on the fast-growing Vietnamese market.
After sealing their partnership with ULTUMUS, Horizon Software started to collaborate with the Ho Chi Minh Stock Exchange (HOSE) back in 2017 with the organization of early workshops dedicated to transfer its expertise on covered warrants market making. Today Horizon Software serves among the largest local banks in derivatives market making, especially covered warrants. Vietnam is a fast-growing country and despite a recent slowdown, the economic outlook remains positive. Vietnam's economy could be bigger than Singapore's by 2029, according to DBS Bank Ltd. The Southeast Asian nation has the potential to grow at a pace of about 6%-6.5% over the next decade, DBS forecasts, citing strong foreign investment inflow and productivity growth in the coming years.
Mr. Park Won-Sang, Chief Executive Officer at KIS Vietnam Securities Corporation says: "We are very grateful to the Horizon team who has been very supportive from day one of the official launch of covered warrants at the Ho Chi Minh Stock exchange (HOSE). Horizon services teams achieved a smooth implementation of our market making platform so we could offer liquidity on this new instrument from the start with 2 warrants up to 10 warrants today. We also decided to rely on Horizon for our Delta One trading activities on ETFs and futures. We trust in the strength of the Horizon platform particularly its business coverage, stability, flexibility, and scalability. Horizon market making capabilities are easy to customise and offers a broad range of features to manage incoming client orders and access liquidity venues for best execution." 
Minh Quy Nguyen, North Asia Director of Horizon Software adds: "Horizon Software has several prestigious Vietnamese clients and our local teams are committed to the development of warrants market making in the country. As Vietnam is a fast growing and specific market, we successfully adapted to meet the local regulations' requirements and provided an effective technology solution for derivatives market making." 
He adds "We are delighted to see our success in Vietnam, our clients are among the top leading securities players. Our aim is to continue to support the Vietnamese financial development and market sophistication, providing our clients with high performance trading capabilities and high-quality service. We'll keep investing strongly in R&D to remain the leading financial platform provider in Vietnam while expanding our global reach."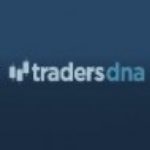 tradersdna is a new digital source for retail and institutional Forex traders, industry leaders and capital market players offering useful resources, research, the latest breaking information, news, Forex PR, and receive an in-depth analysis of latest events.