TradeTech FX is one of the worlds leading FX Trading conferences, bringing 
together buy and sell side institutions from across the FX markets. These conferences provide a forum for traders to get insights from the regulators on the latest developments, learn about the latest cutting edge trading technology and make connections with trading partners.
The Growing Liquid Market
FX is a highly liquid market, and in recent times, managers of hedge funds and large assets are turning their attentions to it, implementing highly sophisticated technology and strategies in the ultra-low latency equity markets. Because of this, traders need to evolve with the times and be prepared for any new changes in technology and tactics. One of the best ways to do this is to attend the TradeTech FX Events, which this year will be taking place on 25 – 27 September in London. Some of the key topics to be covered will include:
Electronic trading strategies
Regulation
Institutional FX trading
FX algorithmic trading
FX High Frequency Trading
Multi-dealer platforms vs. single-dealer platforms
Market structure
Counterparty risk
The third day will be the TradeTech FX institutional broker day, which will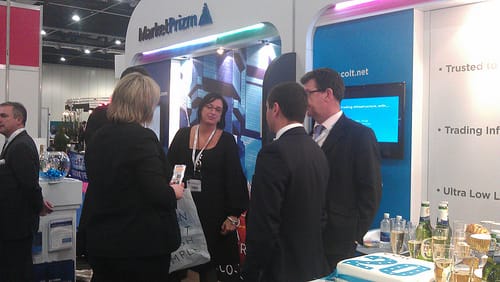 give traders a chance to network and benchmark with your peers from across industries, and to find efficient solutions to competing on a global scale. here you will learn about cutting edge technologies and essential new strategies for Institutional FX Trading and FX Execution. Created by the dealers, for the dealers, this is a day of workshops and roundtables designed to give you the edge you need in today's markets.
Speakers
Over the 3 day event there will be many speakers getting involved and giving advice to participants. All experts in their field, they will include:
Will Rhode, Senior Analyst, TABB Group
Soenke Steinert, Equities Trading Senior Portfolio Manager, Quoniam Asset Management
Francois Bonnin, Managing Director & CEO, John Locke Investments
Fabien Oreve, Global Head of Dealing, Dexia Asset Management
Jonathan Davies, CFA Head of Currency Global Investment Solutions, UBS Global Asset Management
TradeTech FX Sponsors: 
Fair Trading Technology,
Otkritie Securities Limited,
Dow Jones,
PrimeXM Prime Exchange Markets,
Hotspot FX,
Credit Suisse,
Deutsche Bank
The Event will be held on 25 – 27 September, 2012 at:
America Square, London.
Over 90 buy side senior FX traders have already registered.
Homepage: wbresearch.com/tradetechfx