In the fourth part of our series on the most influential Twitter accounts on the currency trading scene, we shall take a look at five of the most important finance journalists with a connection to the forex industry.
With social media, and Twitter in particular, now proving to be such an important influencer of global markets, no trader can afford to ignore it, but if you don't connect with the right people, you won't be getting the full picture. Here are five highly visible figures from the world of online, print, and television journalism that are never too far away from the most important online discussions about macroeconomics and the forex market.
Simone Foxman
@SimoneFoxman
Twitter Followers: 8,254
Klout Score: 64
Simone Foxman began her journalistic career writing about financial markets for Business Insider, covering issues such as the LIBOR scandal, the Federal Reserve, and the European sovereign debt and banking crises. Her interest in economics began at high school, taking a class just to fill a free slot in her timetable, but she found it so fascinating that she went on to study the topic, along with Middle Eastern Studies, at Columbia University in the US. She is now writing about finance and corporations for Quartz, a business blog that was founded in 2012.
Cardiff Garcia
@CardiffGarcia
Twitter Followers: 4,416
Klout Score: 62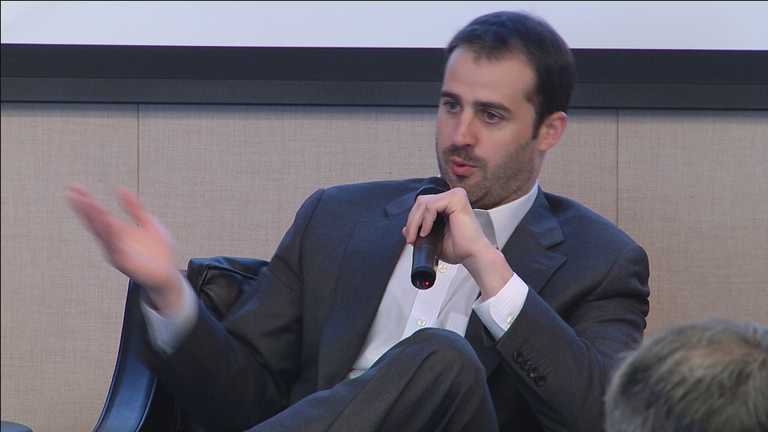 New York-based journalist Cardiff Garcia currently works as a reporter for FT Alphaville, the award-winning market blog hosted by the Financial Times, writing about US financial markets and macroeconomics. He also hosts the FT.com podcast Alphachat, and is a regular guest on the BBC, Al Jazeera English, the Business News Network, NPR, and Marketplace Radio. Before joining the Financial Times, Garcia worked as a reporter for Financial News, and did a few bits and pieces for the Wall Street Journal and other Dow Jones media outlets. After completing a bachelor's degree in finance and accounting at Georgetown University, he went to work as an analyst for JP Morgan Private Bank before doing a Masters degree in Journalism at Columbia University and making the switch into his current career.
Mark Gongloff
@Markgongloff
Twitter Followers: 4,052
Klout Score: 62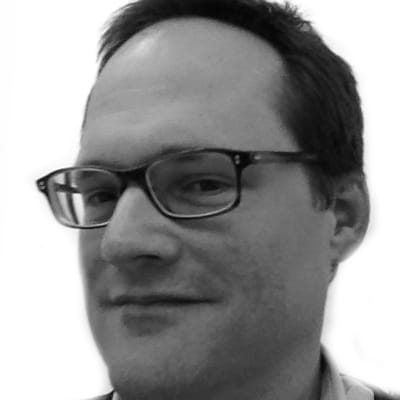 Mark Gongloff is the chief financial writer at The Huffington Post, having previously worked as a reporter, blogger, and editor at CNN/Money and then the Wall Street Journal. His insightful, wryly humorous writing and eye for a good story has won him huge respect within the industry, and he was part of a team that was shortlisted for the Scripps-Howard award for Web reporting in 2007. Perhaps his most noteworthy scoop was his investigation into the Federal Reserve's special lending programme for banks during the financial crisis, which saw his work being cited in a congressional investigation. At the Wall Street Journal, he worked on several front-page stories, wrote the 'Evening Wrap' and 'Ahead of the Tape' columns, and contributed to the 'Heard on the Street' column and the MarketBeat blog.
Lisa Pollack
@LSPollack
Twitter Followers: 4,954
Klout Score: 61
Lisa Pollack is an American journalist based in the UK, and has been working for the FT Alphaville team since September 2011. After completing an economics degree at the University of Durham, she moved to Holland to do a Masters in Economic and Financial Research at Maastricht University. She then moved back to her native US to take a front-office role at Bank of America in New York, and then hopped the Atlantic two years later to work as a credit analyst for financial data company Markit in London before landing the Alphaville job.
David George-Cosh
@Itsdgc
Twitter Followers: 3,514
Klout Score: 66
Based in Toronto, Canada, David George-Cosh works as a reporter for the Wall Street Journal and Dow Jones Newswires, covering macroeconomic issues, fixed-income securities, and the Canadian dollar. Prior to that, he worked at a range of Canadian and international newspapers including the National Post, mainly writing about business and technology. Prior to working for Dow Jones, he was perhaps been best-known for a high-profile war of words with marketing consultant April Dunford on Twitter in 2009, which ended up going viral.
Other articles in this series:
Top Twitter Forex Influencers Part 1
Top Twitter Forex Influencers Part 2- Journalists
Top Twitter Forex Influencers Part 3 – Journalists (continued)
Top Twitter Forex Influencers Part 5 – Journalists (continued)