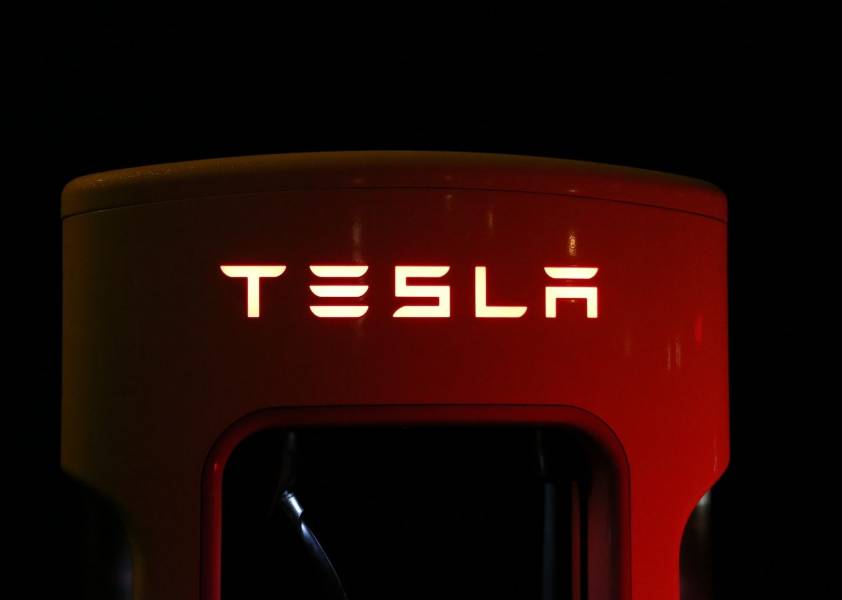 Elon Musk can make or break fortunes at a word, so when he expresses support for something, it can have a significant effect on the markets. That's certainly what psychedelics companies are hoping for, after Musk approved of psychedelics-based treatments in an interview at CodeCon2021. 
Replying to a question from Ronan Levy, CEO and co-founder of the psychedelics stock Field Trip Health, Musk said "I think generally people should be open to psychedelics," adding "A lot of people making laws are from a different era. As a new generation gets into political power, I think we will see greater receptivity to the benefits of psychedelics."
But while Musk might add to the momentum of the psychedelics sector, it was already in motion. In many ways, Musk is giving voice to a zeitgeist that continues to sweep forward, fueling psychedelics stocks and other investment vehicles such as psychedelic ETFs.
Psychedelics could be the treatment of choice of the post-covid generation
Although vaccines are rolling out and some countries are moving into a new post-covid era, the effects of the pandemic haven't gone away. After over a year and a half of isolation, anxiety, fear, and bereavement, mental health disorders are rising all around the world, and they aren't receding in a hurry. 
One positive effect of the pandemic is that it seems to have destroyed the stigma surrounding seeking treatment for mental health, paving the way to a newly open demand for better treatments. Medical cannabis helped encourage acceptance for non-traditional treatments, and increasing disenchantment with Big Pharma is lending strength to support for alternative treatments. 
Many existing treatments for depression, anxiety disorders, PTSD, and other mental health conditions are ineffective at best, and at worst have significant side effects that can cause more harm than the original issue. People may be fed up with having to take medication that can alter their brain chemistry on a daily basis, so they could be open to the potential of a new one-off treatment. Psychedelics also show promise in treating conditions that don't receive much positive media attention, like post-partum depression and addiction to nicotine and alcohol. 
Legislative leaders are reading the room
As the trend for psychedelics continues to strengthen, legislative bodies and public health officials are responding in kind. Seattle's legislature just voted to decriminalize psychedelics, and Denver is set to vote on the matter later in October. Senate Bill 631 has also been proposed, suggesting the federal decriminalization of psychedelic substances mescaline and psilocybin.
The White House recently released a statement in which Regina LaBelle, the Acting Director of National Drug Control Policy, supported lowering the barriers to scientific research into psychedelics and other Schedule 1 drugs. Earlier this year, the Director of the National Institutes of Health (NIH), Francis Collins, attended the Mind Foundation's Insight Conference into psychedelics in Berlin, where he agreed that psychedelics show promise for mental health. 
In the UK, the government is facing pressure to legalize psychedelics, with Prime Minister Boris Johnson promising to look into it. There's a strong movement to downgrade psychedelics from a Schedule 1 to a Schedule 2 drug, with the ultimate goal of completing its legalization like medical cannabis. 
And while they are neither legislative bodies nor government agencies, the MLB and the NBA both recently decided to stop testing players for cannabis. It's a step towards the normalization of medical cannabis and, following just a pace behind, psychedelics-based treatments. 
Psychedelics trailblazers are keeping up the momentum
Meanwhile, psychedelics companies aren't sitting on their hands. In-person psychedelics conferences are taking place in Europe and the US, which are crucial to strengthen the ecosystem of an emerging field. Conferences give key players the opportunity to swap ideas, explore new possibilities, and make the connections that can lead to tomorrow's breakthroughs. 
One milestone was notched up recently by a joint project between Johns Hopkins University, the University of Alabama, and New York University, which just scored federal funding to explore psychedelics treatment for tobacco addiction. It's the first time government funding has been approved for psychedelics-based research. 
The number of companies in the space keeps growing, companies keep reporting more clinical trials, and more clinics are opening up in the US and Canada to provide ketamine-assisted therapy and other psychedelics-based treatments. There are now 5 psychedelics stocks listed on the Nasdaq, as well as one — Cybin — on the NYSE American exchange, and more than one psychedelics startup has achieved "unicorn" status and is valued at over $1 billion. 
More celebrities are adding their weight to the movement
Although celebrities usually stay silent about their alcohol and drug consumption, Musk isn't the only famous name who's going public about their support for and/or previous use of psychedelics. 
Not too surprisingly, many famous athletes head the list, having discovered psychedelics to help them treat sports-related physical and mental injuries. Former heavyweight boxer Mike Tyson is an investor in Wesana Health, a life sciences company that was itself set up by former NHL player Daniel Carcillo and just acquired medical psychedelics community PsyTech. Former Olympic athlete Lamar Odom, former NFL player Kerry Rhodes, and former UFC fighters Ian McCall and Dean Lister are all openly pro-psychedelics. 
Leading entrepreneurs and well-known executives are vocal about their investment in psychedelics stocks. Kevin O'Leary from Shark Tank and former Canopy Growth CEO Bruce Linton back MindMed; Peter Thiel, founder of PayPal, invests in Compass Pathways; and self-help guru Tim Ferriss has made significant donations to MAPS. 
The psychedelics market isn't slowing down
Between celebrity support, public demand, approval from the authorities, and steady investment in research, development, and distribution, the psychedelics sector shows signs of reliable growth. Many ordinary investors are feeling inspired to join thought leaders and famous names in this disruptive trend, by investing in psychedelics stocks or a psychedelics ETF. 
Future returns are uncertain, but the progress psychedelics companies have made to come this far, this fast, is undeniable. 
Fund holdings and sector allocations are subject to change at any time and should not be considered recommendations to buy or sell any security.
The Funds' investment objectives, risks, charges, and expenses must be considered carefully before investing. The prospectus contain this and other important information about the investment company. Please read carefully before investing. A hard copy of the prospectuses can be requested by calling 833.333.9383.
Investing involves risk. Principal loss is possible. As an ETF, the fund may trade at a premium or discount to NAV. Shares of any ETF are bought and sold at market price (not NAV) and are not individually redeemed from the Fund. The Fund is not actively managed and would not sell a security due to current or projected under performance unless that security is removed from the Index or is required upon a reconstitution of the Index.
A portfolio concentrated in a single industry or country, may be subject to a higher degree of risk. Specifically, the Index (and as a result, the Fund) is expected to be concentrated in Psychedelics Healthcare and Medical Cannabis companies. Such companies may depend largely on the government regulation and their profitability can be significantly affected by restriction on government reimbursements for medical expenses, rising costs of products and services, pricing pressure, limited product lines, intellectual property rights, and long and costly government product approval processes. The investments rely on U.S. and Canadian regulation of psychedelic, healthcare and cannabis, and the fund could be adversely affected by changes in these regulations.
The Fund will not invest directly in or hold ownership in any companies that engage in cannabis- or psychedelics-related business unless permitted by national and local laws of the relevant jurisdiction, including U.S. federal and state laws. Accordingly, the Fund does not currently invest (directly or indirectly) in companies located in the United States if their cannabis- or psychedelics-related business activities are illegal under U.S. federal law, even if such activities are legal under state law. In the United States and Canada, the medical and recreational use of certain psychedelic drugs, including psilocybin, is currently illegal. There is no guarantee that psychedelic drugs or psychedelic inspired drugs will ever be approved as medicines in either jurisdiction. In Canada, certain psychedelic drugs, including psilocybin, are classified as Schedule III drugs under the Controlled Drugs and Substances Act ("CDSA") and as such, medical and recreational use is illegal under Canadian federal law. In the United States, most psychedelic drugs, including psilocybin, are classified as Schedule I drugs under the CSA and as such, medical and recreational use is illegal. There is no guarantee that psychedelic drugs or psychedelic inspired drugs will ever be approved as medicines in either jurisdiction.
The Fund is considered to be non-diversified, so it may invest more of its assets in the securities of a single issuer or a smaller number of issuers. Investments in foreign securities involve certain risks including risk of loss due to foreign currency fluctuations or to political or economic instability. Small and mid-cap companies are subject to greater and more unpredictable price changes than securities of large-cap companies.
PSY is new with a limited operating history.
The BITA Medical Psychedelics, Cannabis, and Ketamine Index is owned, calculated, administered and disseminated by BITA GmbH. It is not possible to invest directly in an index.
Commissions may be charged on trades.
PSY is distributed by Foreside Fund Services, LLC.