Last week Exxon Mobil released its Q3 earnings, and despite a huge drop-off due to the current state of the oil market, it's coping...
Apple has long been a perennial favourite among investors, institutional and amateur ones alike. Its earnings report is one of the most anticipated of...
The world of trading is often filled with enigmatic elements due to the fact there is no one formula to trade and be successful....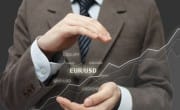 MOSTA, Malta, Sept. 19, 2012 -- Online forex broker and asset manager RTFX yesterday announced updates to its successful currency asset management service and...