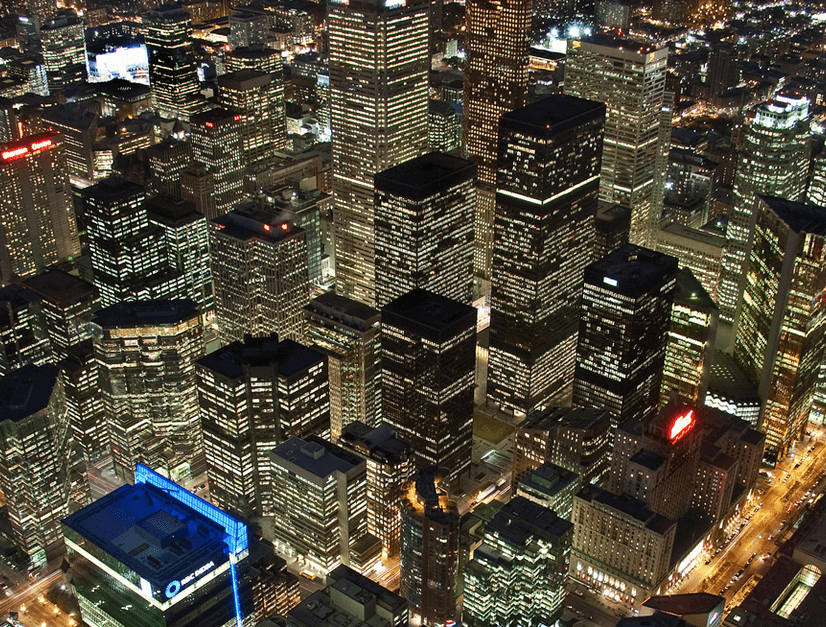 US stocks declined in the final trading session of the year on Thursday, with the S&P 500 and Dow Jones Industrial Average posting their first annual losses since 2008.
The S&P 500 Index closed down 0.9% on Thursday, pushing the large-cap index into the red for the first time since 2008. The S&P 500 fell 0.7% in 2015, ending three straight years of double-digit gains. Including dividends, the S&P 500 rose 1.4%.
Six of the S&P 500's ten main sectors posted losses in 2015, led by a 24.1% plunge for energy shares. Materials stocks and utilities also fell by more than 10%.
The consumer discretionary component was the largest gainer, adding 8% for the year.
The Dow Jones Industrial Average fell 179 points or 1% in low volume trade on Thursday. The Dow declined 2.2% in all of 2015, also its worst performance since 2008 when it plunged 34% amid the worst financial crisis since the Great Depression.
Meanwhile, the Nasdaq Composite Index closed down 1.2% on Thursday, but finished 5.7% higher for the year.
The final week of the year was characterized by large price swings in both directions, indicative of low seasonal trading volumes. However, December was a disappointing month for the US stock markets, with all three of the major averages declining more than 2.6%.
Asian stock markets also ended lower on Thursday, with the Euro Stoxx 50 closing down 0.6%. The benchmark Eurozone gauge rose 3.9% in 2015 despite a 6.1% decline in December.
London's FTSE 100 Index also closed down 0.5% on Thursday, which translated into a yearly drop of nearly 5%.
The German DAX remained closed on New Year's Eve. It finished with yearly gains of 9.6% despite heavy December losses.
In commodities, oil prices stabilized in the last trading session of 2015. The US West Texas Intermediate (WTI) crude benchmark rose 44 cents or 1.2% to $37.04 a barrel on the New York Mercantile Exchange. Global benchmark Brent crude climbed 82 cents or 2.3% to $37.28 a barrel on ICE Futures Europe.
In currencies, the US dollar extended its rally to four days on Thursday, climbing 0.4% against a basket of world currencies. The dollar index, a weighted average of the US currency against a basket of six rivals, closed at 98.63, its highest level since December 18.
The global financial markets remained closed on New Year's Day. They will reopen on Monday, January 4 for the first session of the year.