Although the stock market is regulated, traders and investors need to be aware when getting involved, mainly because some individuals are still conducting fraudulent activities. The Singapore Police Force (SPF) has recently talked about such a case, warning of the resurgence of "pump and dump" scams. 
Occurring mainly in low-cap shares, this is a practice that involves driving the price of an asset higher in order to persuade buyers to jump on board, only to later start winding down early positions and subsequently trap all those who bought at higher levels.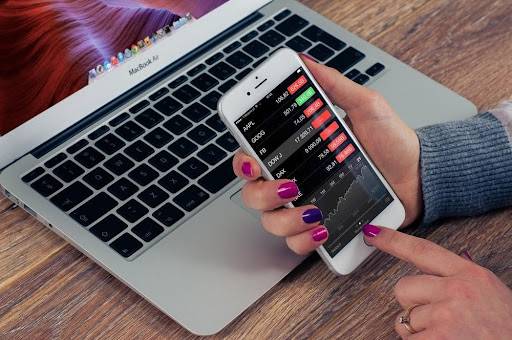 Victims faced a $1 million loss
According to SPF, a case described on August 11th, 2021 involved losses worth more than $1 million, after seven individuals had bought stocks according to a recommendation of an expert. Even though there are plenty of professionals sharing advice on their market view, traders should consider several important aspects, including not relying 100% on other people's ideas when investing. 
Also, they need to take care of the educational side and understand basic market principles, since decisions generally should be based on rules and not hunches. The broker that traders choose to work with plays an important role here. With brands such as Axia, features like trading tools, customer support, and attractive rates are possible, granting extra insurance. 
Working with trusted brokers
Beginning traders are not always aware that it is especially important to trade with regulated brokers. In the case of Axia, the brand is owned by Smarttool Trading SC Limited, a Seychelles investment firm, authorized and regulated by the Financial Services Authority. This ensures strong compliance with some of the strictest standards in the industry and traders benefit from transparency, a professional approach, security, and negative balance protection. 
A regulated brand conducts its activity under the radar of a public entity in charge of overseeing how companies in the financial industry are operating. Axia has been in the market for long enough and in the process has acquired valuable expertise that now translates into better trading conditions for customers.
Developing a rules-based trading system 
Only with a trading system, it is possible to navigate the uncertainty in the financial market. US stocks have recently rebounded following a few days of weakness, showing that valuations can be more impulsive on either side. 
To apply technical analysis methods with ease, Axia offers customized trading software, including AxiaTrader, AxiaTrader Mobile, and MetaTrader 5. Traders have access to a variety of trading tools, risk management, market news, and other resources that can come in handy when making decisions as prices unfold in real-time. 
With 5 account types, multiple funding options, and some of the leading markets covered, Axia is now a broker accepting customers from all over the world, except jurisdictions such as the USA, Canada and others where regulation prohibits such activity.
Regardless of where stock markets are headed, traders have their back covered as they can take advantage of both bull and bear trends. Situations such as the one highlighted by the Singapore Police Force should be a strong enough reason for traders to trust only regulated and licensed entities.