The recent bailout in Cyprus has opened a new chapter in the Eurozone crisis and precipitated a collapse of confidence in the single currency never witnessed before. The gradual realisation that deposits held inItaly, Spain and even Germany are no longer safe, has caused investors to reassess the risks to their portfolios.
Saxo Capital Markets UK, the multi-asset online trading and investment specialist, will be launching the second installment of the #FXDebates series on Tuesday 7 May from 5pm at Bloomberg's Office inLondon to discuss the likely impact Cyprus's bailout will have on currency markets.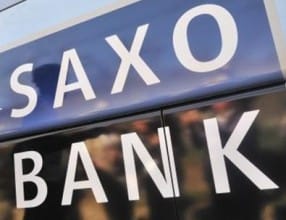 Lars Seier Christensen, Co-CEO of Saxo Bank, will open the debate with a speech on the Eurozone, the outlook for the single currency and whether the notion that the Eurozone is "irreversible" is now broken.
This will be followed by a panel discussion moderated by Allister Heath, Editor, City AM including John Hardy, Head of FX Strategy, Saxo Bank, Geoffrey Yu, FX Strategist, UBS, Stephen Jen, Managing Director, SLJ Macro Partners and Valentin Marinov, Director, Head of European G10 FX Strategy, CitiFX. The event will also explore the opportunities that the crisis presents to traders; Rakesh Shah, Managing Director at Kingly Capital will present on tactical trading steps and break out confirmation techniques.
Commenting on the current situation, Lars Seier Christ e nsen, co-CEO of Saxo Bank said,
"The problems in Cyprus and the proposed solution of capital controls and withdrawal restrictions mean that the concept of the Eurozone can hardly be said to exist in its originally intended format any more. There are now two tiers to the Eurozone; the restricted one in Nicosia and the so far unrestricted one in the rest of the Eurozone. This sets the precedent for other countries requiring assistance, so will we now see the start of multiple versions of the Eurozone in the future or will it become ultimately untenable? This is an important question for all FX traders."
Saxo Capital Markets UK extends an invitation to all parties interested in attending this free event. Please register your interest at http://www.cityam.com/saxofxdebates
Follow the debates via twitter: https://twitter.com/SaxoMarkets using the hashtag #FXDebatesEvent