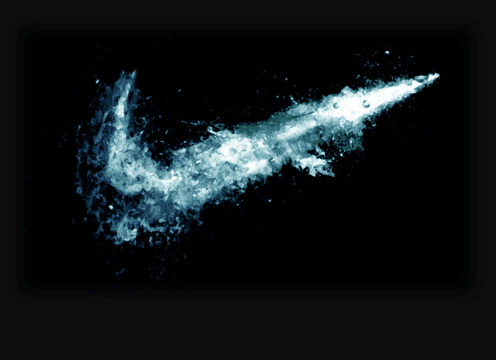 Nike Sales Disappoint As Revenue Comes In Light.
On Tuesday Nike (NKE) reported earnings that topped analysts' expectations, but the revenue came in lighter than expected. The Third quarter profit rose by 20% from the same period last year. The company reported an EPS of $0.55 per share compared to $0.44 per share in the same period last year. This is the ninth quarter in a row where Nike has beat its earnings number.
The company's profit has continued to rise thanks to its extensive product portfolio. It doesn't just sell shoes, it also markets other products such as apparel, and accessories. This type of product diversity allows the company to continue to thrive each year.
Revenue Miss Might Hurt.
The revenue on the other hand did not fare as well as the EPS this quarter. Revenue was expected to come in at $8.2 billion, but the company posted revenue of $8.03 billion. Even though revenue grew by 8% from $7.46 billion to $8.03 billion investors were still not happy as Nike missed analysts' expectations. Shares of Nike were down in after-hours trade by 6% as investors digested the news.
There is a unique situation here, because the company believes that a stronger dollar had a huge impact on its numbers this past quarter. It is mentioned that if not for the stronger dollar, revenue would have grew by 14% instead. This is because a stronger U.S. dollar means that exports are not worth as much. Nike earns a majority of its revenues overseas, so a stronger dollar would cripple its top-line growth.
This revenue miss is greatly impacting Nike's share price in after-hours trade, therefore traders can take advantage of this weakness with put options for Wednesday. It may even be possible to use put options successfully for the rest of the week as the revenue miss will continue to pressure the stock.
Future Forecasts And New Products To Save The Day.
Despite the revenue miss, the company is in good shape in terms of its growth. Investors always like to look at earnings as a gauge on how well a company is performing, but with companies such as Nike they also tend to look at futures orders. Futures orders is important part of the equation, because it is a projection of what inventory the company will sell to a particular country.
In other words, it indicates the demand for Nike shoes. Global futures orders rose by 17%, which just beat analysts' expectations of 16.4% growth. The biggest increase of all comes with demand of Nike's shoes demand in China. China futures orders were only expected to reach 20.7%, but the company expects 36%. Looking at these futures orders numbers it is becoming clear that demand for these shoes are not dropping anytime soon. This means that Nike should be able to produce another decent quarter on the next earnings report.
These numbers may be bullish for investors who are planning to use call options. While the stock may tank this week on the revenue miss, it doesn't dismiss the fact that the long-term story is still intact. The futures orders noted above show that the company is still on track to be profitable with such high demand of its products. There is another product that may play into the long-term growth potential of the company.
This is a product that Nike is launching known as "Nike Hyperadapt 1.0" which has power operated laces. Once someone slips into the shoes and presses a button the laces will automatically tighten.
This product is expected to launch by the holiday season although the company has yet to set a price. It will even create a new Nike + app that it will use to sell these shoes on. The company is attempting to tie in its athletic brand name with a technological push. The long-term growth of the company remains on track as it continues to innovate new products.
This content was brought to you by anyoption.com